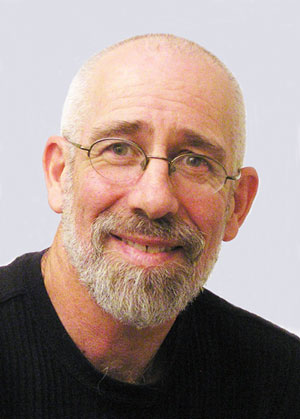 One warm summer day in '63 Ed suddenly heard a commotion outside. A strange bird had gotten trapped in an old pen, and Ed was needed to help his Dad free it.
After skillfully getting hold of the critter, Ed's Father made sure to allow young Ed an up-close look before releasing it. The bird had blue-green feathers with gold trim, rich chestnut on its underside, a crest, & long orange legs—not to mention a really annoyed look on its face.
How could such a creature have been hanging around without anyone knowing it? With the help of a book his Grandmother gave him, Ed identified the bird as a Green Heron, and started making regular forays into the woods and fields to see what else was out there.
Ed also discovered early on that he enjoyed drawing and he'd like to take this moment to thank his late beloved parents for heaping praise on all his artistic efforts—even if it was to the point of occasional embarrassment.
At the same time, Ed developed a dim view of art. He remembers watching a particularly beautiful sunset over Miller Mountain, west of Scranton, PA in 1960, and deciding that any attempt to capture the scene would be doomed, since without the gentle breeze, the smell of a recent rain, the moment of companionship, etc., the beauty of the moment would be gone regardless.
But twenty years later, with an earlier hope of becoming a journalist fading, Ed set that objection aside. He bought some art supplies and pretty soon he was painting obsessively in his spare time. In August of 1983 Ed quit his job & has lived on his art sales ever since, publishing and selling his paintings as prints, cards and posters at Seattle's Pike Place Market. Ed paints in gouache then acrylic, freehand, wet-on-dry, relying on as many photos as possible, and always using a mirror to help with perspective.
Ed believes in paying wildlife back for what it gives us. He has sponsored ads in the newspaper to increase awareness of the local extinction of the Common Nighthawk, has published posters advocating the purchase of shade-grown coffee & tries to give as generously as possible to selected conservation causes.
Ed owes a great debt of gratitude to his parents, his wife & companion Delia Scholes, and to all the many folks who stop by the store. It is the great ideas, feedback and positive energy from these many wonderful people that inspire Ed to keep trying to capture the beauty in the great moments we are all so lucky to have on this earth.
Quote from Ed's About the Artist sheet:
"There's a worldwide extinction crisis picking up speed, & it implicitly raises the question:  Is what's slipping away really so beautiful we need to sit up & take notice?  Meanwhile there is a trend in the art world now that eschews beauty. My goal is to make art that tries to be beautiful & tries to show nature and our imperiled biodiversity as the foundation of that beauty."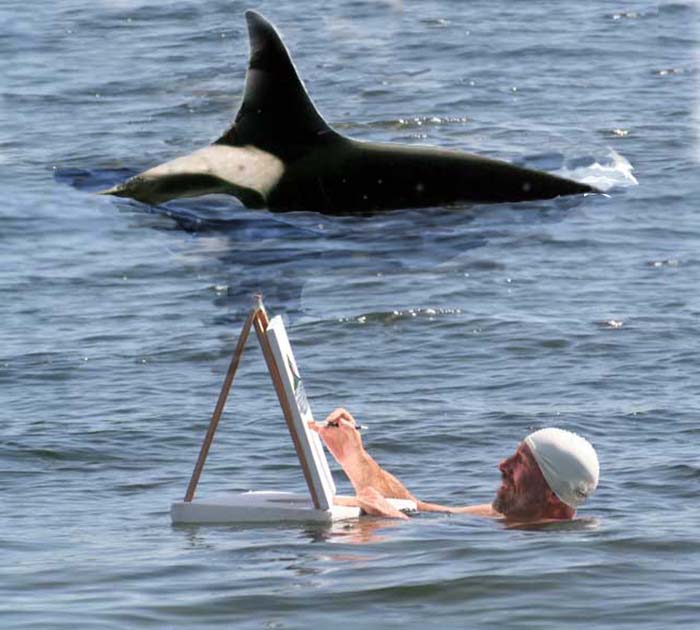 In spite of what this expertly-altered-document tells you, Ed does not work on site.  Quite the opposite, Ed sometimes works for years on the same painting and relies on many, many photos, although it's all strictly free-hand (well, a t-square helps on buildings).  Ed doesn't teach but loves to give out tips and encouragment to aspiring artists.  His main tip:  Always use a mirror.  If you aren't Mickey Mantle, you are probably either strongly right-handed (as Ed is) or strongly left-handed.  Your view of the world is thus strongly distorted.  Using a mirror to watch the progress of your work will help you to see it "from the other side."    Also, look at your work from different distances regularly and in different light.  Print your work with whatever technology is available:  the print will tell you something about your painting that you didn't already know.