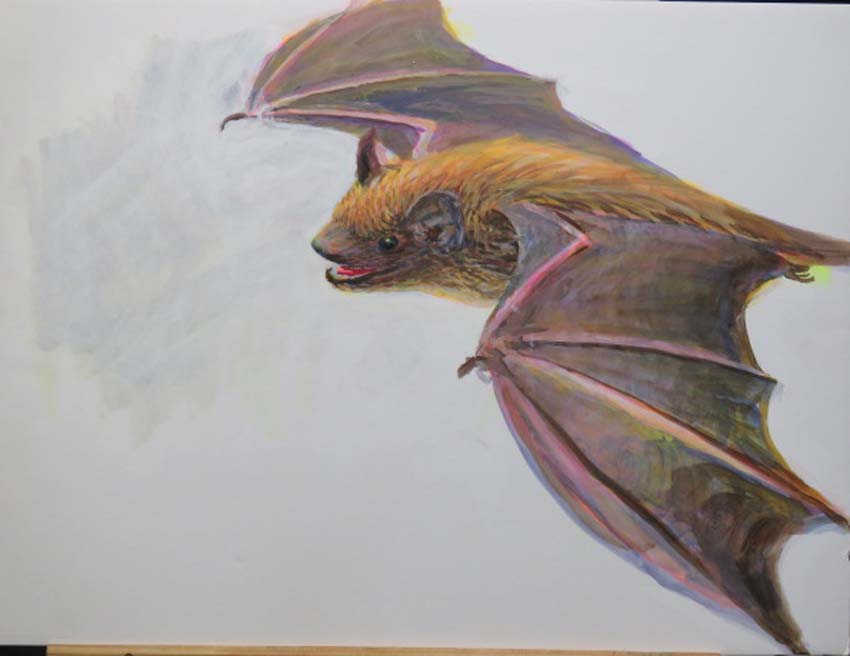 31 Oct

BATs of WAshington Poster is underway!

As the Corona virus pandemic shows, the world just needs to love Bats more! And Halloween paraphernalia is going to have to become more biologically accurate! I confess I've never known anything about the various Bat species that live in my state or others for that matter. I'm in a steep learning curve as I get started on the paintings that will go into my Bat Poster "Bats of Washington state."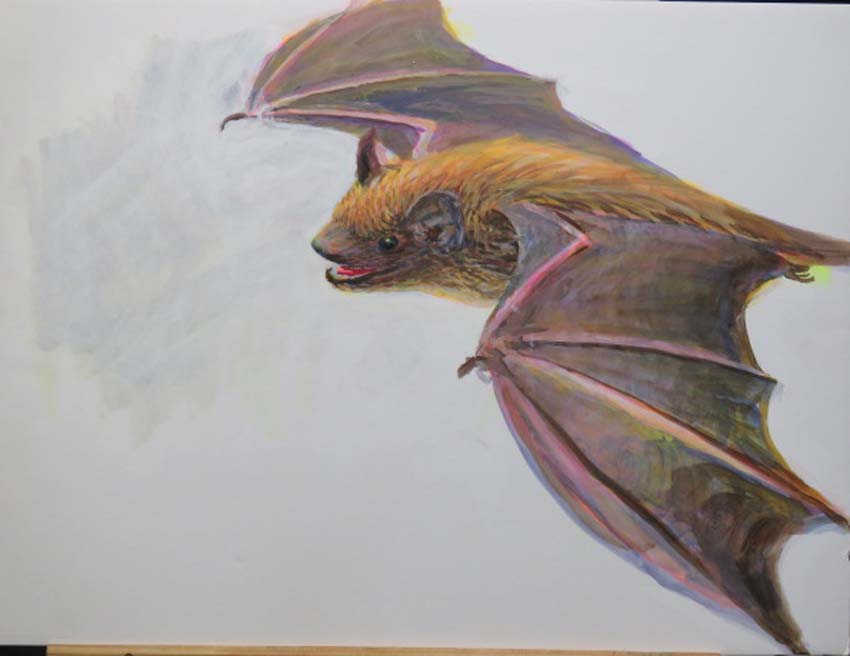 My most successful start is of a Big Brown Bat.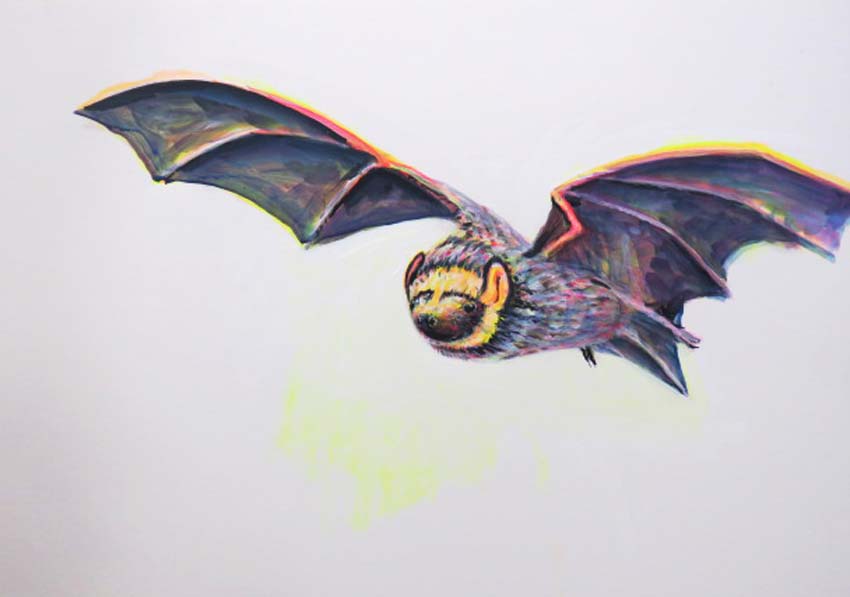 One I have been working on for the longest is the Hoary Bat.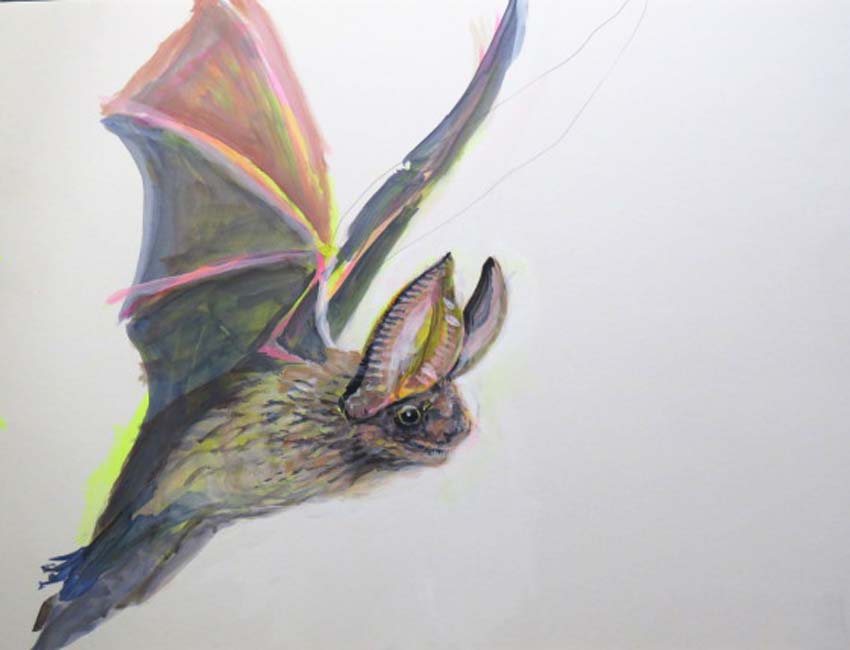 This Townsend's Big-eared Bat is just getting going, expect it to look quite different next time I put on the website.
There are about 16 Bat species in Washington. One can and should assume that any critters that hunt flying insects by flying are imperiled to one degree or another. Bat Conservation International is a fantastic organization that everyone should join.
As for the poster, I have a ton of work ahead and I am thrilled to learn and paint these amazing critters, which I consider "Honorary Birds," because of their immense athleticism which is unusual for Mammals and because, well, they can fly.