05 Oct

Birds of Seattle, Sharks of the NW getting wrapped up

Posted October 5, 2014 from Seattle, WA

It's almost the norm in art class to be told to be swift and decisive.  Figure drawing classes like to go with the two-minute pose—get it done and go for fresh and expressive while at all costs avoiding that laborious, overworked look.

I take the opposite approach.  If you paint something and you don't like it, don't move on to the next project, torture it into submission!  Take 2 decades if you need them!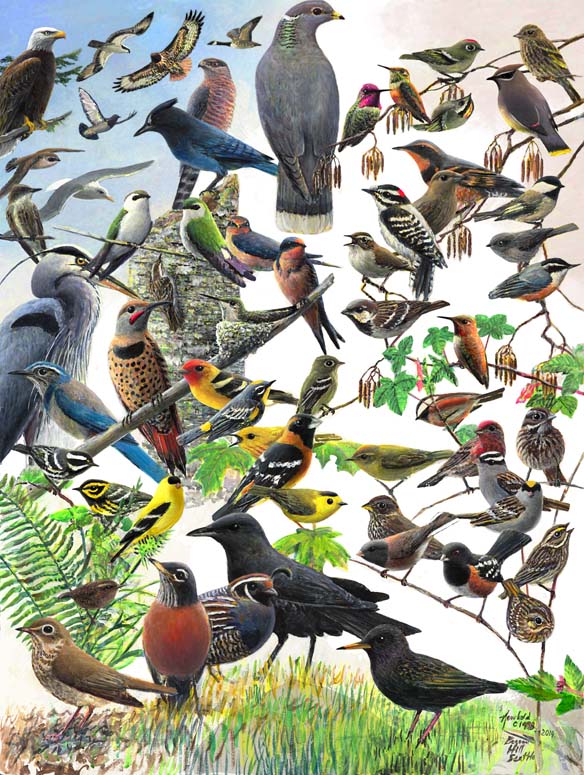 The painting that I began in 1998 as Birds of Beacon Hill has morphed, for marketing, sales and biological reasons into "Birds of upland Seattle neighborhoods" and it's getting close to being what I sarcastically call "finished."  To prove that point, a version is already on sale at the store.
 Just because a painting is finished doesn't mean I won't go back and keep painting on it.  The only thing I won't do is borrow a painting back from the owner if I've sold it.  Those paintings are safe, and I do mean safe, because every now and then I keep painting on a painting and just plain ruin it. I did that with Showboating, Still Friends and Breach at Limekiln and I sincerely regret it.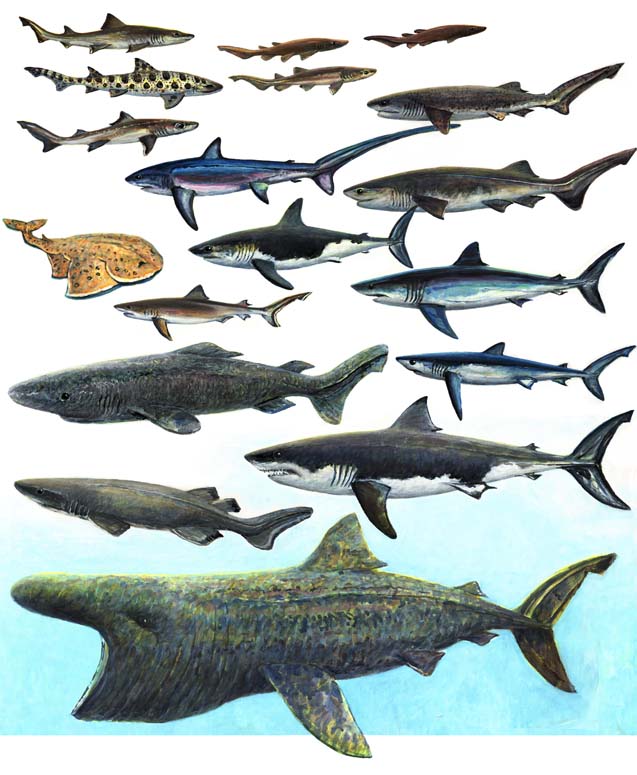 Sharks  of the NW is also sort of finished and an early version is already available.  I listen hard to what customers and store visitors have to say about these images and I'm looking for things to improve on it.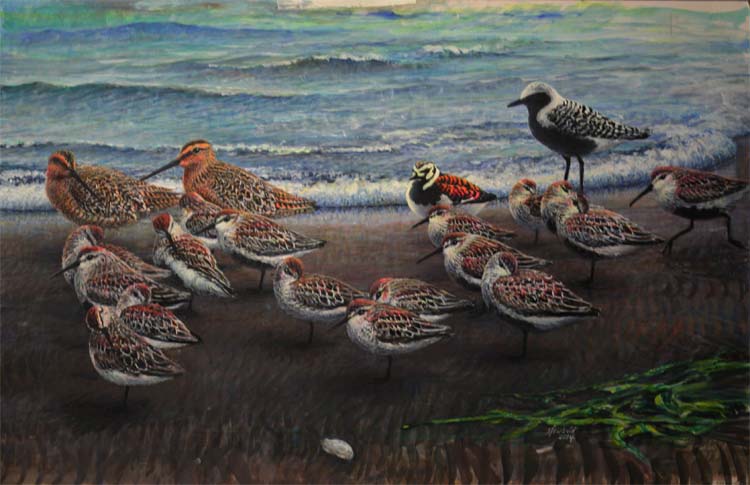 I've been really fussing on Bottle Beach and have been having a lot of trouble getting the paint to do what I want on parts of it.  You want to glaze up on a foundation that was accurately laid, but I keep putting down paint that seems to obliterate what's underneath so even though I've worked on it for years, it looks body-painted not glazed.  I'll get Brett Corrington to take a shot of the painting and see what I can do with the file.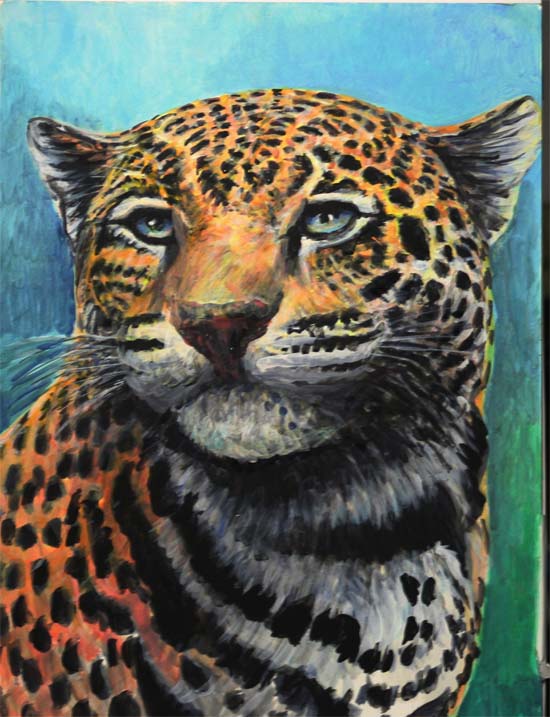 Talk about fussing.  I had a Jaguar head  painting that I did but that I didn't like it so I started over.  We'll see how that goes, it sure doesn't look right at this stage.  I'm also going to do a major repaint on Poulsbo, reworking the foreground and background and leaving the boats pretty much the same.
Thanks everyone, I guess I'll head downstairs to the studio now and keep on fussing with these.
( I love comments on these blogs but because of spam I must turn off the comments.  Please email me to notify that you have commented and I'll go in and turn your comment on.  Sorry about that—Ed).