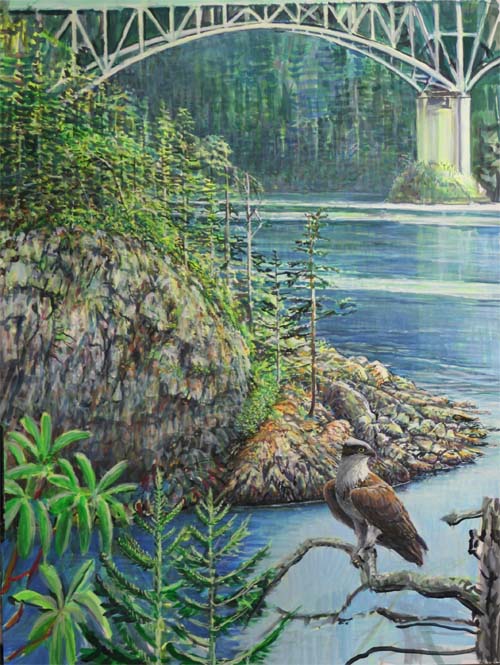 24 Jun

Deception coming along, Problems emerging

posted June 24, 2011; Seattle, WA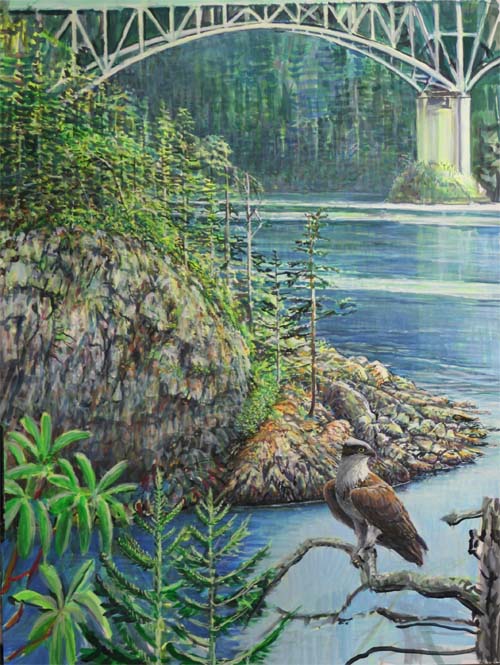 It's good to see the painting represented on a computer screen–it really helps identify the flaws.  I think I need a lot more definition in the foliage of the Firs marching up the side of the cliff.  I still feel ambitious for this painting, which seems to have elegant multiple S-curves in it, all by accident.  I have two 18 x 24 posters, Pike Flowers and  Rachel, that sell well.  They've always needed a third sibling and I want this to be it.