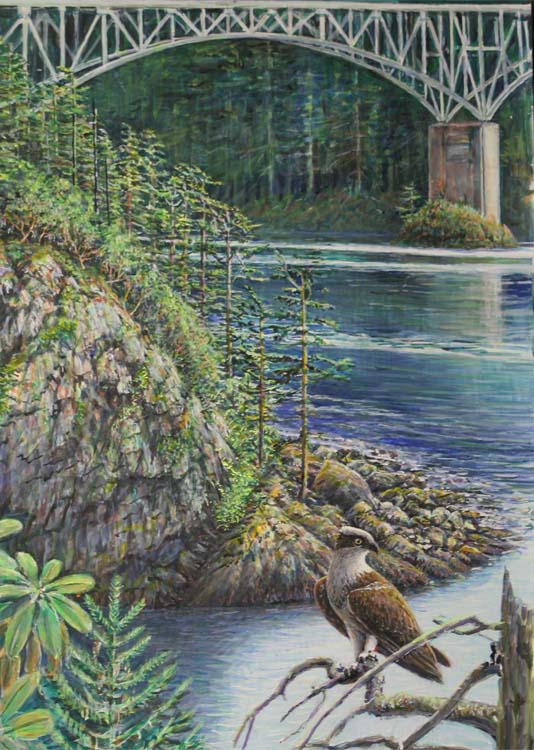 18 Sep

Deception (is a bad thing unless you're a) Pass

Sept. 17, 2011 from Seattle, WA

This is what the Deception Pass painting is looking like now.  I'm no longer captivated by this painting and it will go into a sales-testing pattern rather than be put on the offset-litho publication schedule.  I've also been working on 6 paintings for an all-new Shade-Coffee Poster and I'm back to work on the Rockfish of Puget Sound poster.  Rockfish present a strange challenge:  They apparently look totally different out of the water dead than they do living underwater.   The amount of photo ref laying around of them living is not so great.  Anyway, I'll post all of this stuff soon.