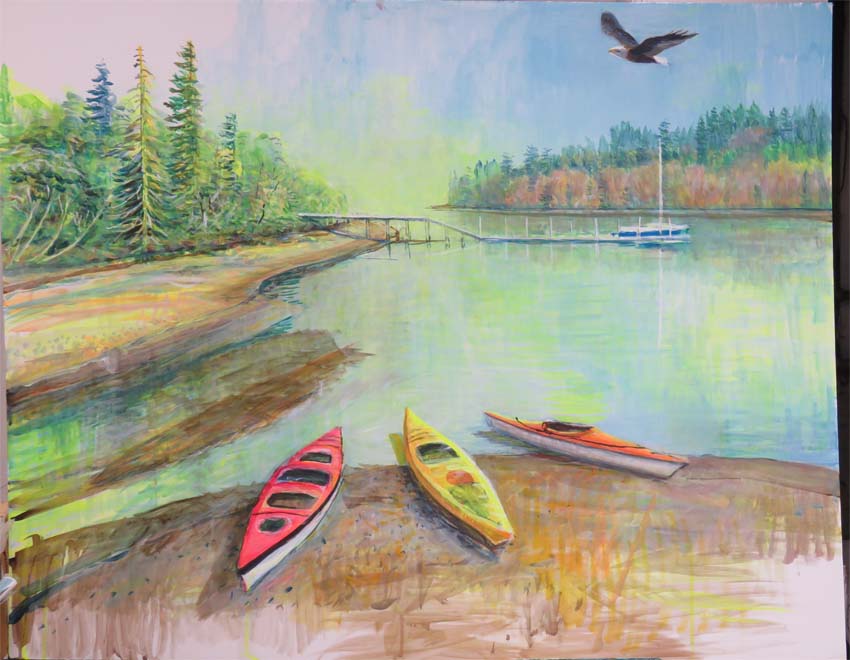 02 May

Eagle Harbor, just add Eagle

Posted from Seattle May 2 2019

It didn't take too long to decide what critter to put in the Eagle Harbor painting, although I first tried a Belted Kingfisher, which created all kinds of perspective problems and didn't have the weight needed to anchor the painting.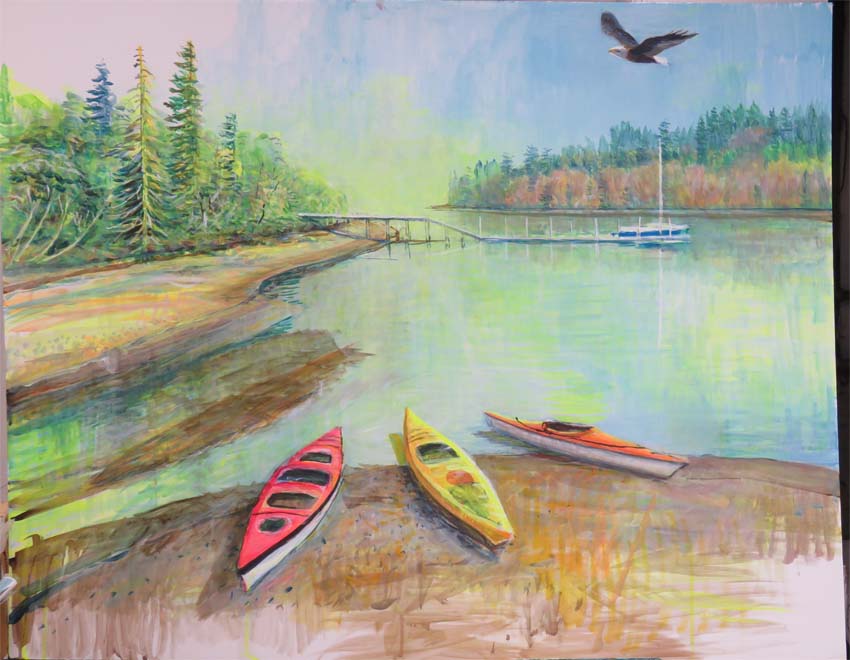 I like, well, ok, I love this painting so far. You won't ever catch me in a kayak, I drink too much coffee, but they certainly have a visual impact and the fact that they are often primary-colored can be useful.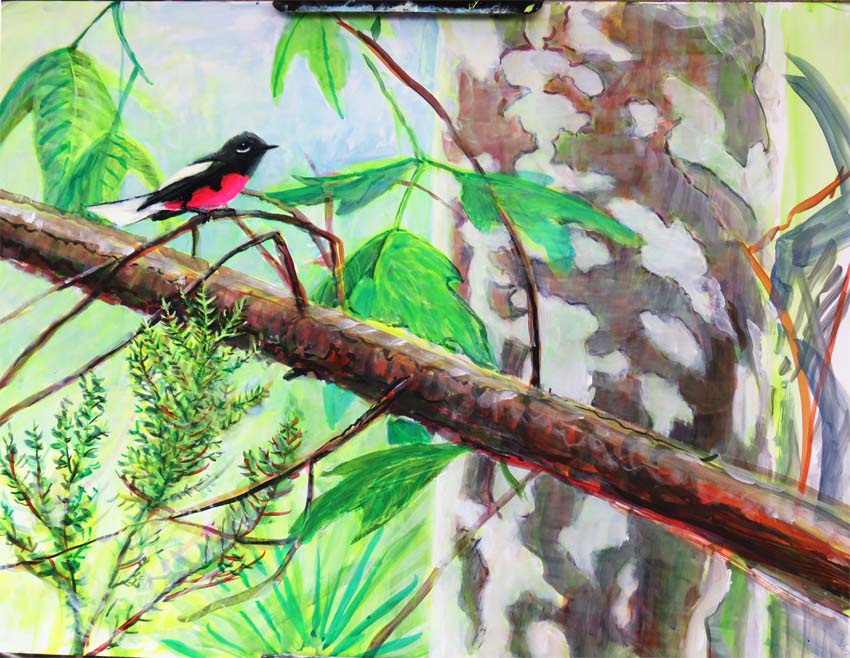 The Painted Redstart in Cave Creek painting is slogging along, it amazes me how much time I have into it but it doesn't appear that way. I like it ok at this point. Sycamore trees are harder to paint than I thought.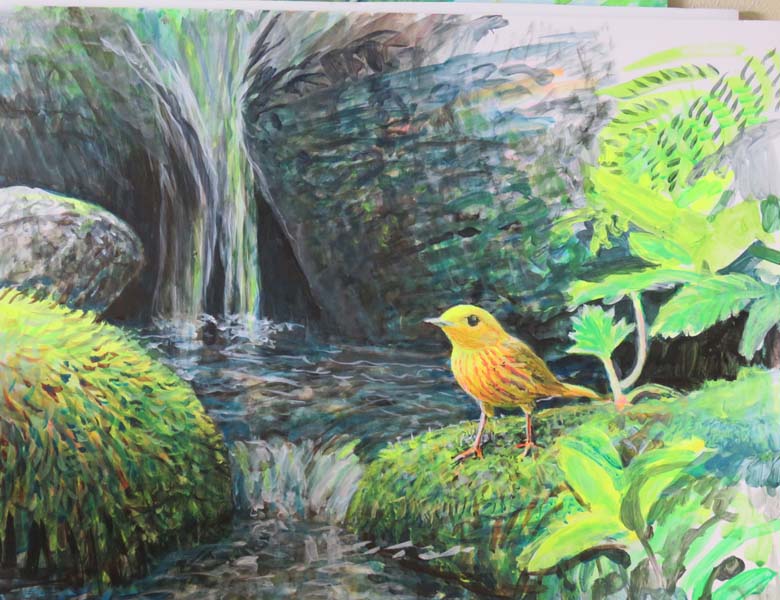 And this is a Yellow Warbler in Butyl Creek. This painting may need radical surgery, but don't worry, I've got plenty of anesthetic for the Warbler.