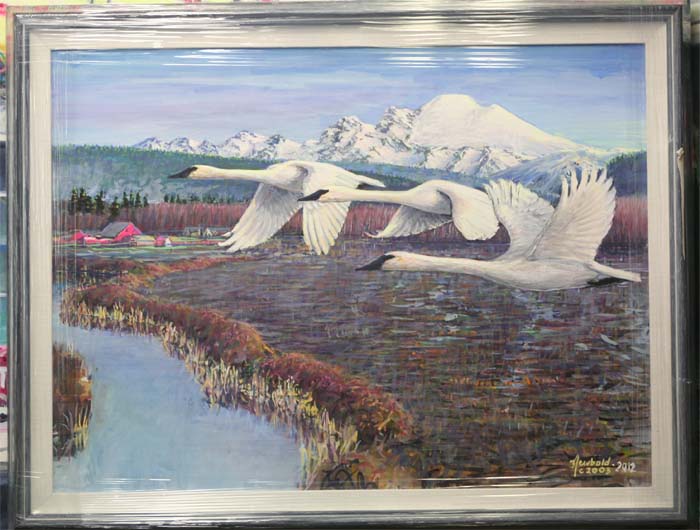 12 Mar

Ed Newbold donates original to Skagit Land Trust

Posted March 12, 2012 from Seattle, WA

Pike Place Market Wildlife Artist Ed Newbold has donated an original painting to the Skagit Land Trust.  The Trust, which is embarking on an exciting new project this year, (google Skagit Land Trust) will hang the painting in their office for the year of 2012 and then it will be auctioned off at the annual auction in February of 2013 in Mt. Vernon, WA.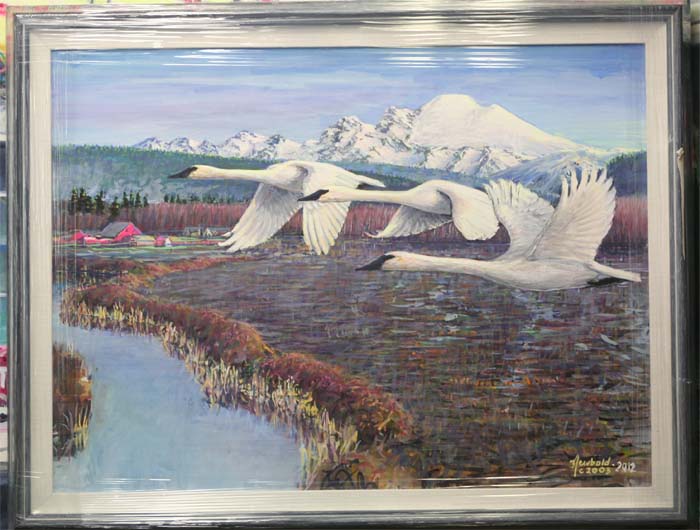 The painting is of three Trumpeter Swans flying over the Skagit Delta in the Wiley Slough area, although it's not of a scene that actually exists—it being a painting and all.  It's an 18 x 24″ acrylic and gouache on masonite.  Ed worked on the painting in a burst in 2002 and it was published in Notecard Series 1.  It was always intended as a study in whites with two very different but both very white subjects, Mt. Baker in winter and the huge swans.  Ed continued to work on the painting now and again including very hard in February 2012 when Ed finally decided to agree with the cliché that all good things must come to an end.