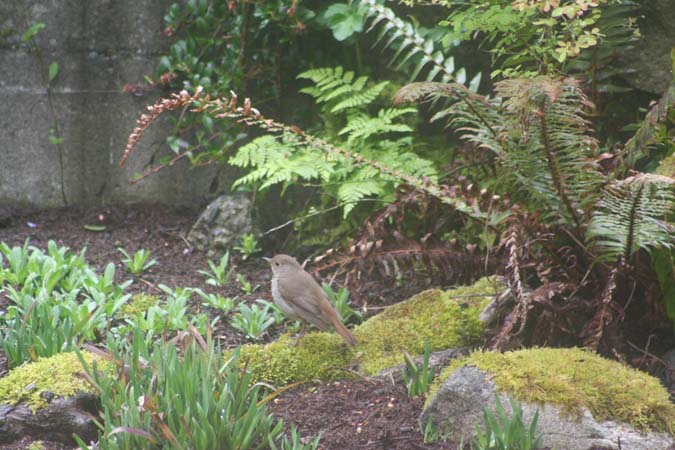 09 May

Fallout on Butyl Creek is out of order

May 8, 2011

Weather in Western Washington has been abnormally cold, windy and rainy and that has bottled up the bird migration.  The result to this casual observer seems to be that birds are seemingly trying to decide when to move on an almost individual basis.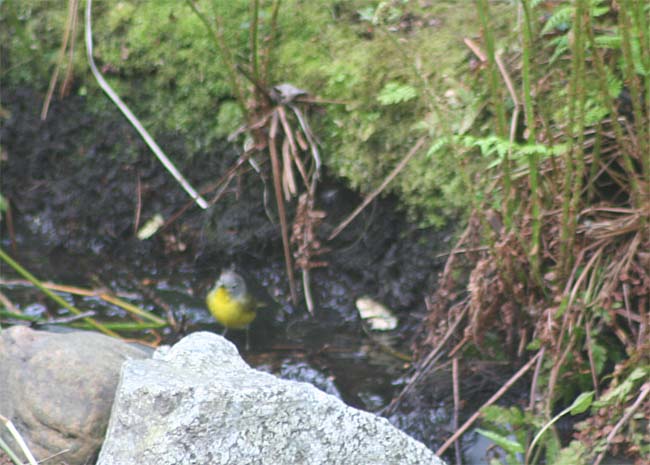 Our annual NASHVILLE WARBLER usually arrives on the afterside or with the main pulse of Yellow-rumped Warblers but this year came and left before most migrants on May 5.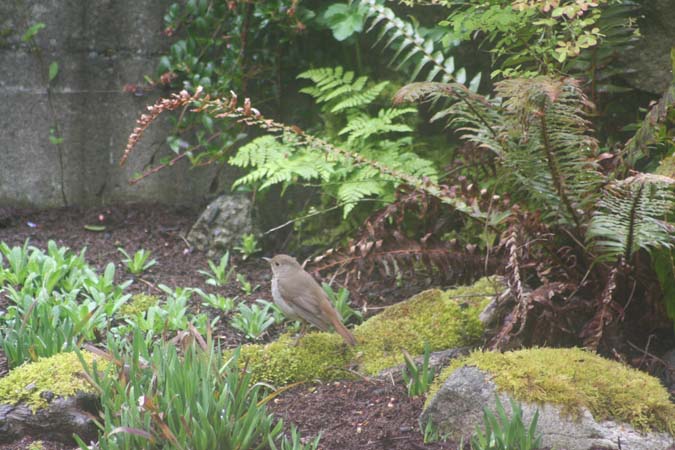 This was one of two Hermit Thrushes that spent the day today and did multiple-bathing.  In our yards Hermit Thrushes are usually among the earliest migrants and out of here by May.  This bird was traveling in close association with a buddy, can't tell gender in this species.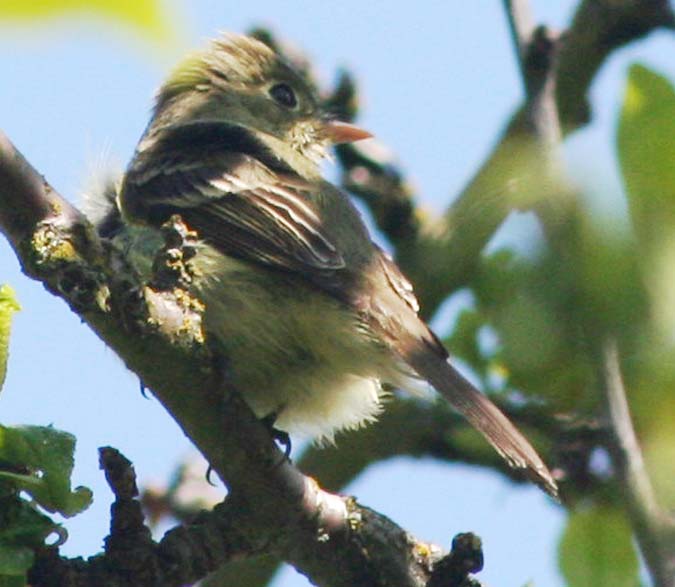 Here is another bird I think of as normally coming on the late side of migration.  This is a Pacific-slope Flycatcher or at least that's my call (it was silent.)  It jet-bathed in the morning today.  This bird rockets into the collecting pond like a Kingfisher and then jets right back out.  Vireos do the same thing and I believe both the Flycatcher and Vireo families originally hail from South America, for what that's worth.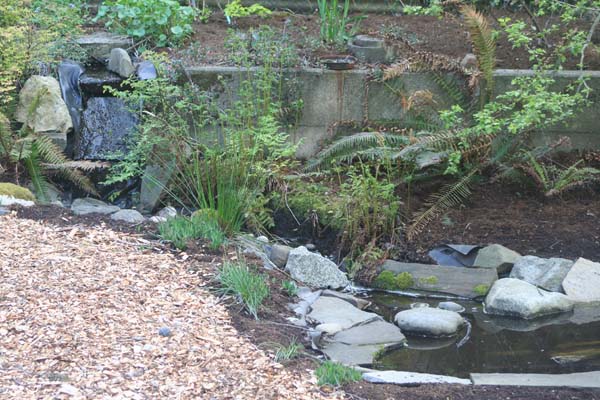 The weather is finally getting nicer.  We'll see what tomorrow brings on Butyl Creek, the recirculating creek in our small backyard on Beacon Hill, Seattle.