19 Oct

I paint my masterpiece

posted from Seattle, WA October 18, 2019

This painting is "Caspian Tern on Elliott Bay." It's intended to be my lifetime masterpiece, and I hope to have it in four sizes including the extra large 12 x 36″ print size, which will sell for $31.79. If it doesn't look like my masterpiece to the viewer, maybe I just have to work on it more, maybe much more. There are so many advantages to being a painter over a being a photographer but one big disadvantage is I have to put all that building detail in by hand, and urban towers in my opinion are the least fun to paint of anything I know of. Still, I am driven because I'm working toward a goal here and I believe in it. Also, I adore Caspian Terns and they have had two very good summers in Seattle, the last two, and you can't say that about some of Seattle's other birds.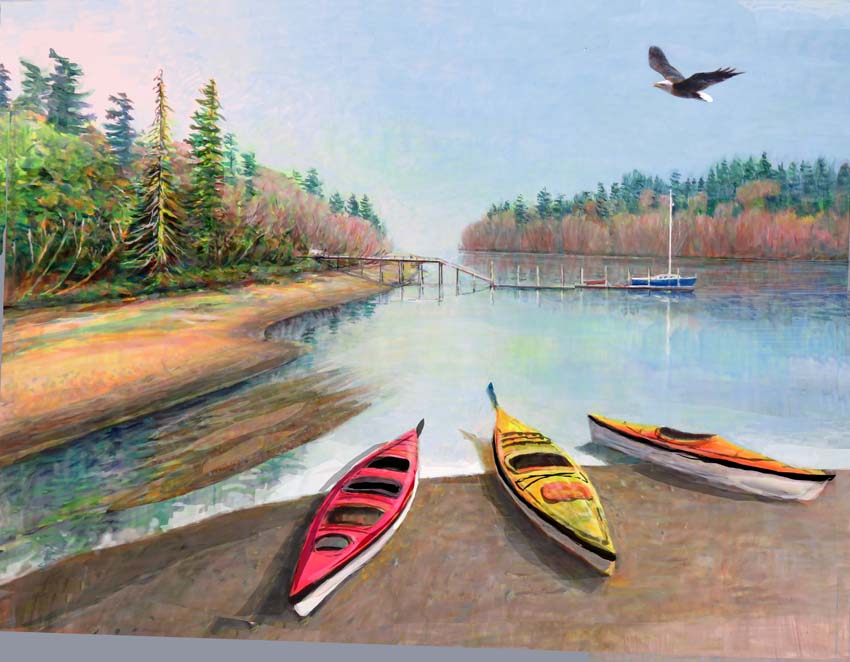 I gave up on this painting a while back but then saw the file in my computer and decided to do major surgery on it and bring it back. The title is "Eagle Harbor" which alludes to the one on Bainbridge Island, and I'll have this pretty soon in digital print form at the store. I could see trying it as my flagship print since "Orcas at Deception Pass" is selling out and something will have to take it's central spot in the store.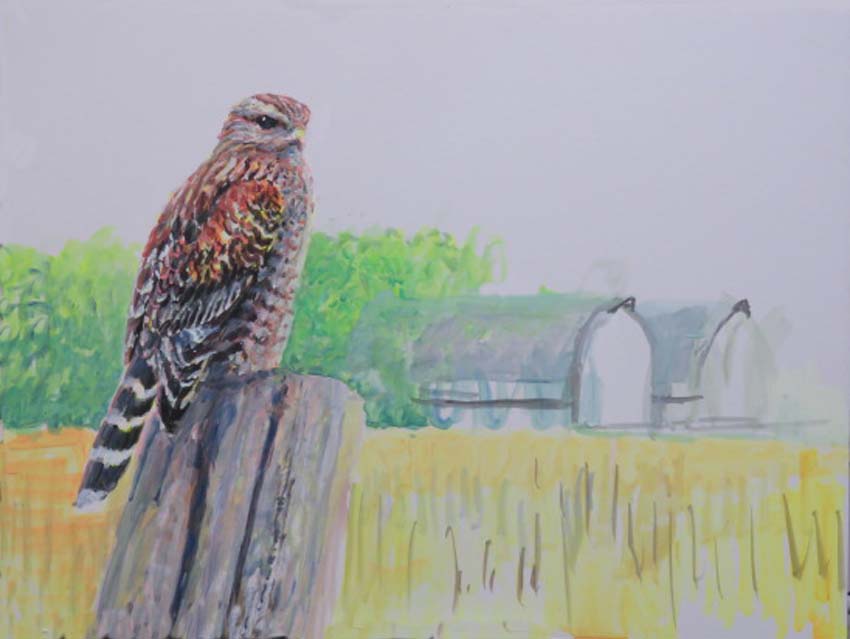 I probably mentioned we saw a Red-shouldered Hawk at the Nisqually, and this is the painting that ensued. I'll be putting more work on this, be assured.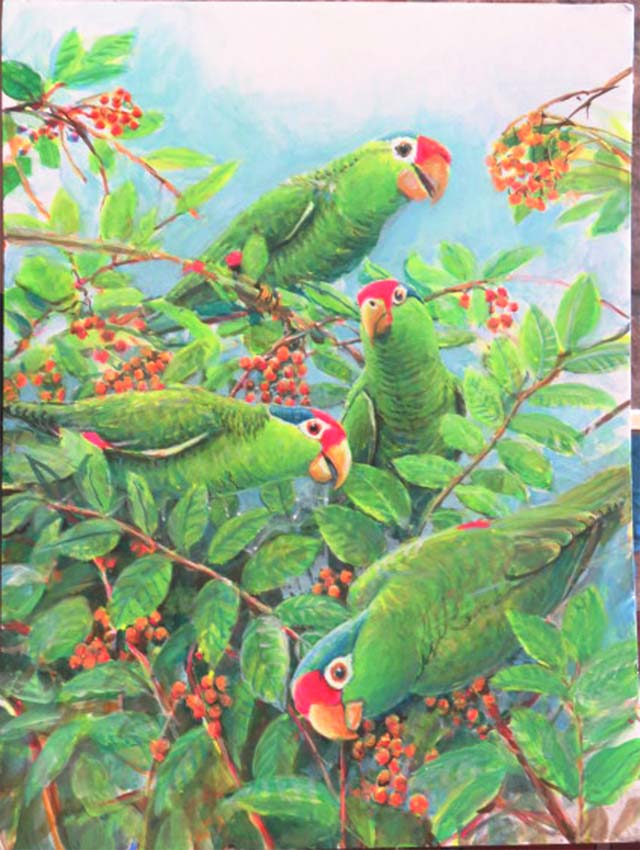 I keep working on "Red-crowned Parrots" off an on. It's very close to the point where I'll try to get a version or two into the store and website.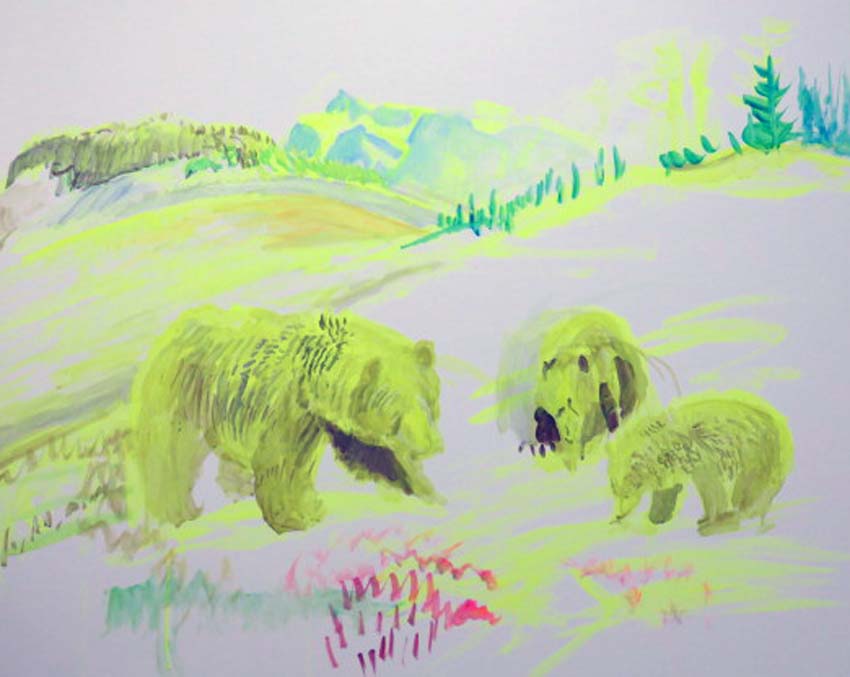 Here's a painting I'm working on that will be plagued by the lack of credibility artists have that photographers don't have to worry about. These are going to be Black Bears, not Grizzlies, a mom and two cubs. The photo I'm working from, taken by Rick Droker at close range in the Cascades (that's Ptarmigan Ridge and Shuksan behind the bears here, not where Rick was) definitely shows a hump at the shoulders of the mother bear. The bear is also a sandy brown, making it look like a Grizzly except for the nose. I anticipate trouble. For more on the lack of credibility painters have the problems inherent in that read my book, I have a whole chapter on it.