22 Apr

I'm thrilled with new printing(!)…but Customers will get final say

April  22, 2011
Susan, my print rep from Olympus Press in SeaTac, WA, holds up a press proof in the final minutes before we give the go-ahead for the my spring 2011 printing.  Susan's been my print rep for 21 years.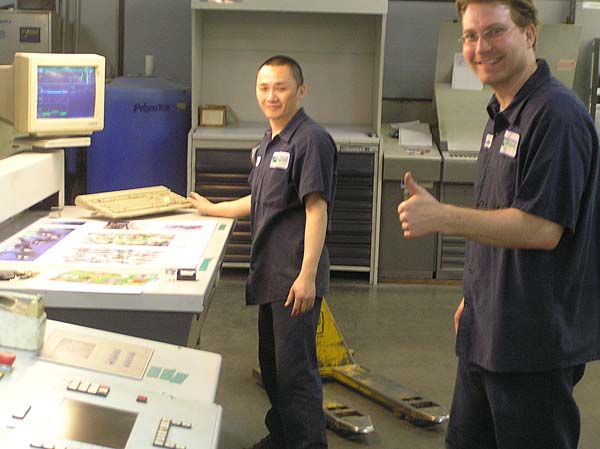 Kone and Jason operated the press for this run.  It's all very high tech and I was thrilled with the job they did.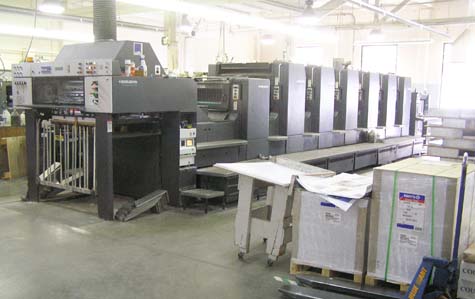 Of course I'd get one of these machines myself, except it would stick out the front and the back of our house.  That's supposed to be humor.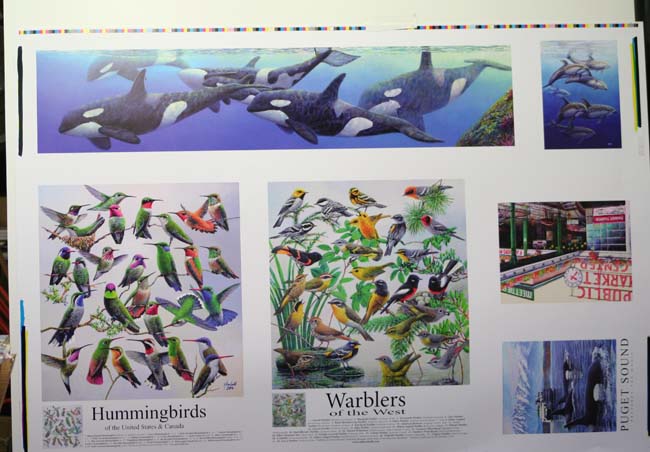 This is the sheet.  My relationship to printing has changed over the years and now publishing is an ongoing process.
I used to paint a painting, hand it to the printer, limit the edition and then try to sell out the print and sell the original.  Now I see it as a continuous process of—hopefully!–improvement.  This Orca  was published in a digital run with Olympus of 50 and this is it's second edition.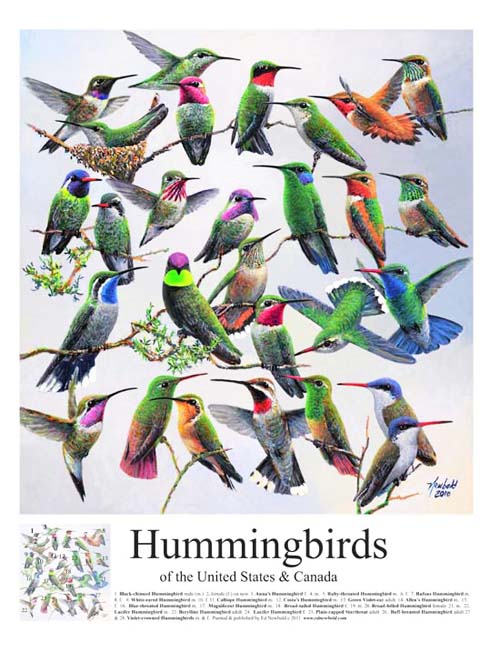 This painting was begun in 2003 and I worked hard on it last year in preparation for the sellout of the first edition.  I repainted some of the Hummers completely and made changes on the rest.  Unlike before,  I now have complete access to Prepress and can "clean up" paint drips and such in Photoshop also.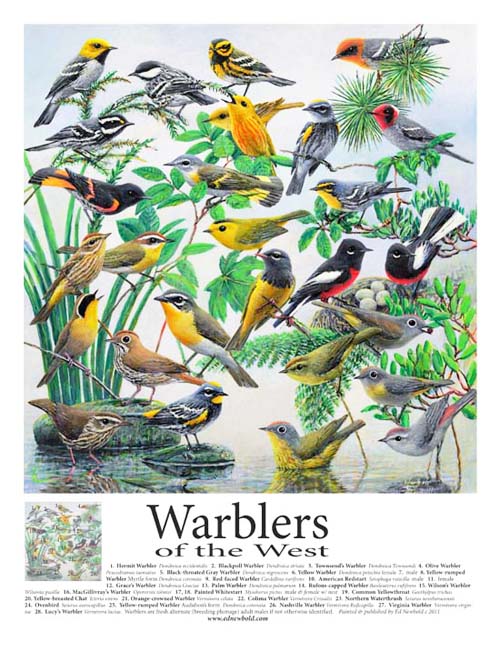 Warblers of the West  was begun in 2007.  I developed issues with some of my decisions with the first edition and wanted to repaint the painting and work the file really hard in Photoshop.  I love the result.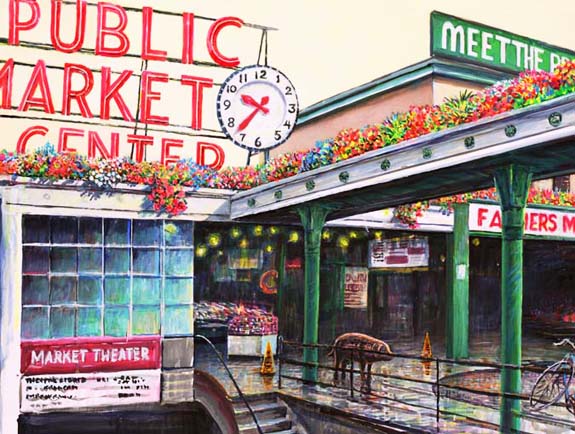 This is another Market painting.  It's the view out of our neighbor's window at the Market in the high summer with all the beautiful flowers growing.  Last year we saw an Anna's Hummingbird visiting the flowers on a daily basis (painting coming later).  My Monday Salesrep Todd Putnam suggested I paint the scene and then I wondered why I never thought of it.