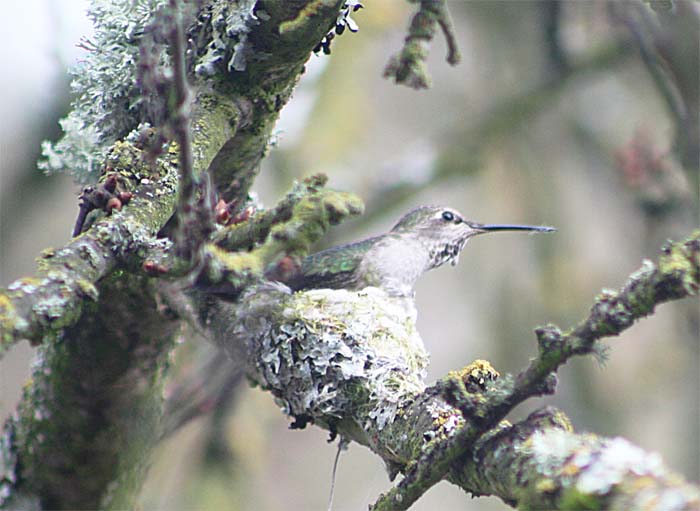 25 Feb

Indignities heaped on Ma Hummer

We have an Anna's Hummingbird nesting in our Italian Plum outside our bedroom window.  She's about 3 feet across the tree from where she successfully nested last year.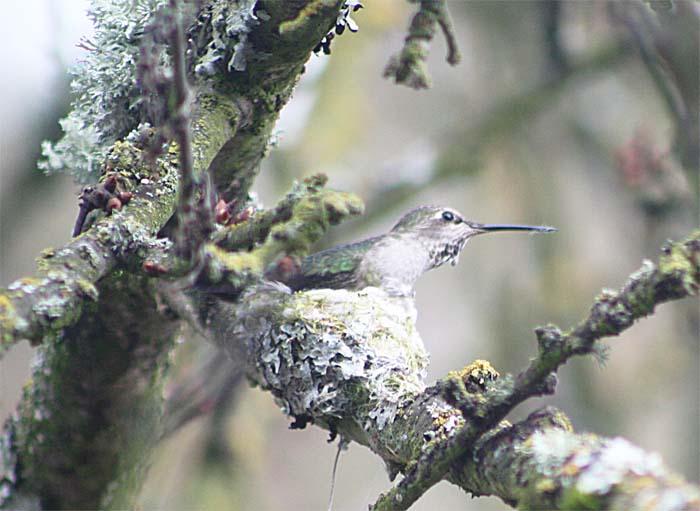 This year it's a string of indignities.  Here she sees a cat walking under the tree.  You can see her gorget is ruffled as she is no doubt wondering if she should give this evil cat the what-for.   (We once saw a Cooper's Hawk fleeing our yard with an Anna's about 2 inches behind in hot pursuit.)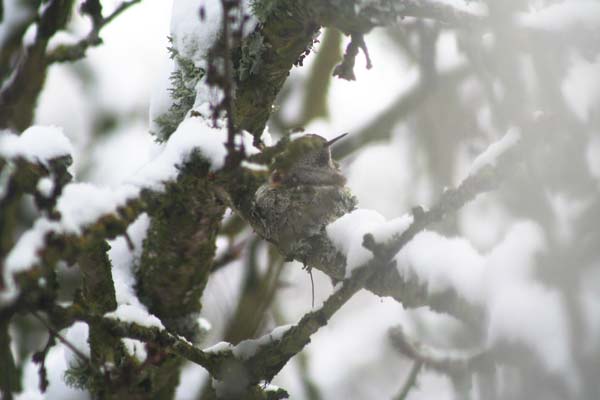 This morning she got snowed on.  She spent about 10 minutes working hard on her nest—which is made of lichen and spider webs.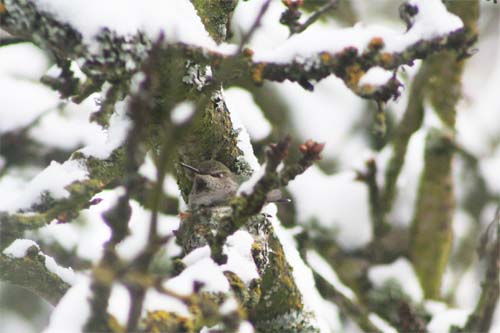 But she's a stoic.  Here she sits brooding, ready for whatever's coming next.