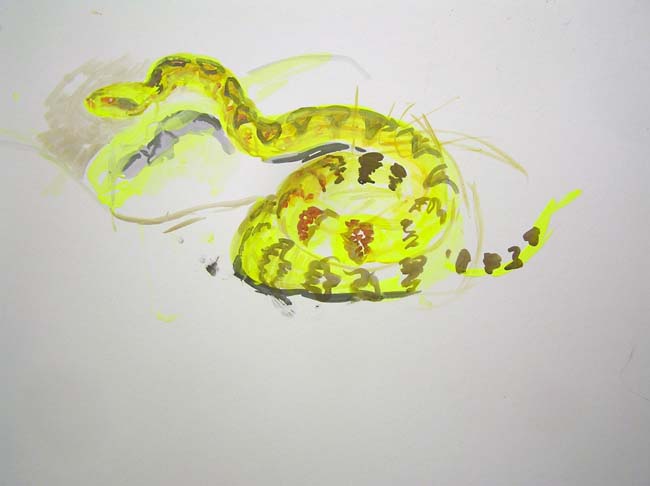 12 Feb

It took 30 years but I'm painting a Snake!

Posted Feb.11, 2013 from Seattle WA.

It's the Year of the Snake and I'm jumping on the bandwagon!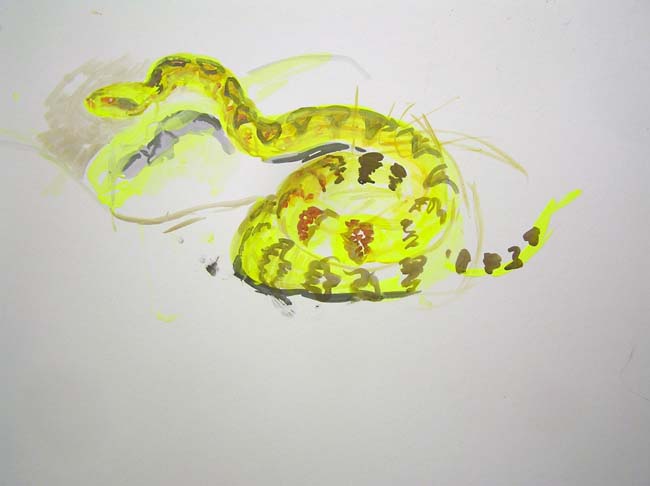 I have my own photo ref of only three or four species of snakes.  It comes from living in the Northwest, where snakes can be an afterthought. But we are in New Mexico a lot, so  I'm doing a Blacktail Rattler.  I have one decent ref shot of one that I found all curled up and ready to strike. (Blacktails have never ever killed a person as far as I know.)  The Gopher Snakes (close to the Bull Snakes that are rare on the West Side here) down there can be 5 or 6 ft. long and they hunt the Blacktails, I believe.  Delia thought I should do a Gopher Snake but I didn't think the head is as handsome as the Blacktail's.  There are Sonoran Whiptails down there also, which are probably closely related to the Racers, those are impressive snakes that move really fast and specialize in birds, but they are just too ectomorphic.  I'd do one of the really gorgeous snakes like a Coral or King Snake but I don't have the ref and I've never seen either.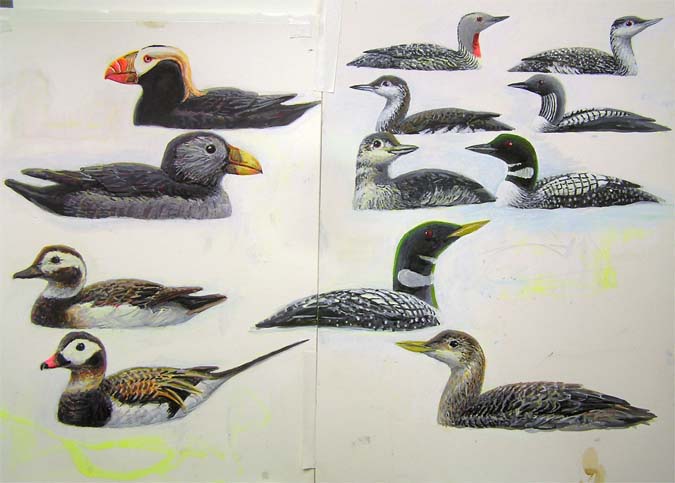 Meanwhile, I got another panel for the Seabird painting finished.  This one is the Loons, Tufted Puffin, and two plumages of Long-tailed Duck.   Don't worry about the relative sizing or positioning, I'm painting first and planning later this time, and we'll see if that was a good idea soon enough.