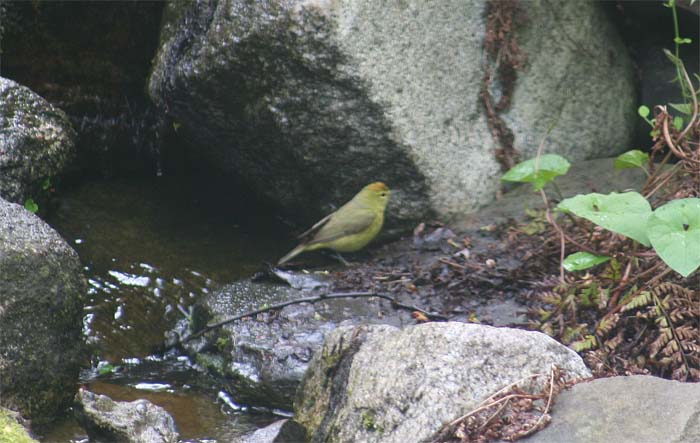 27 Apr

It's Bathtime Again on Butyl Creek

Posted April 27, 2014 from Seattle, WA

The songbirds are migrating north and our creek is becoming bath central.  We live on Beacon Hill, where except for the Cheasty Greenbelt, creeks are all piped away to the Westport Sewage plant.

So we installed a 15 foot creek in our backyard that Delia named "Butyl Creek."  That way the songbirds, who are mostly all bath-junkies, especially Warblers, can get a bath in when there on the Hill.

The Yellow-rumped Warbler is an early migrant.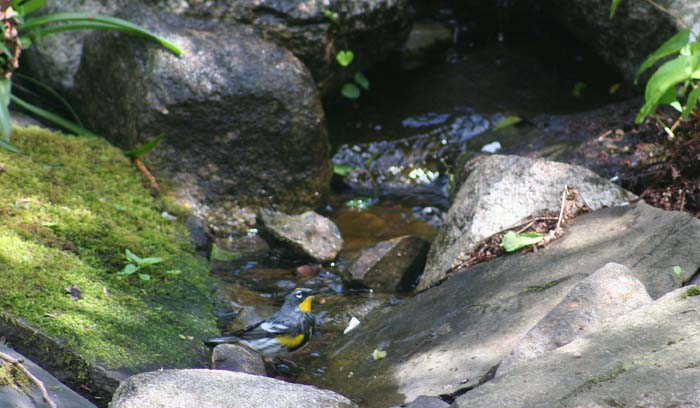 Here a male is bathing in Butyl Creek.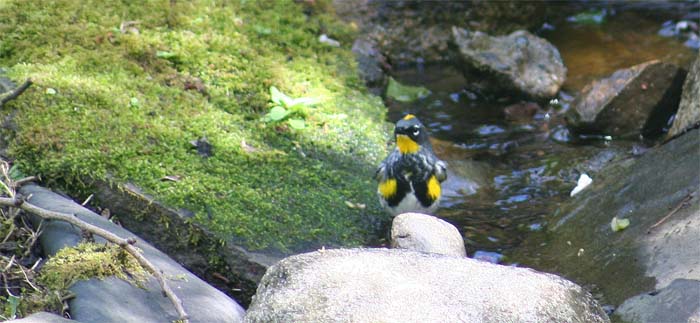 Here's another shot of a Yellow-rumped Warbler.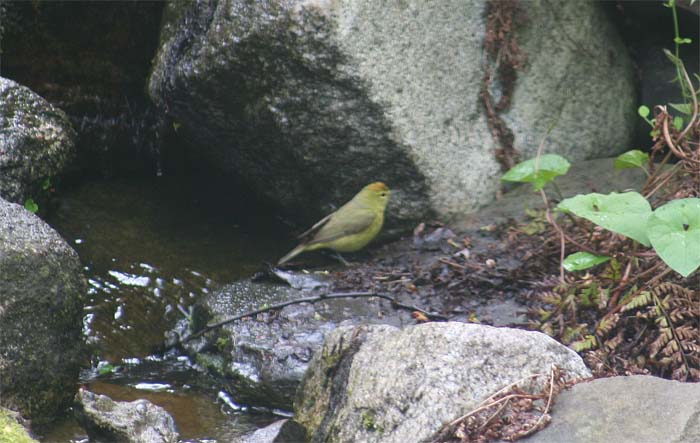 When you see Orange-crowned Warblers in the bush, you almost never see the orange crown.  When they take a bath, it becomes very obvious.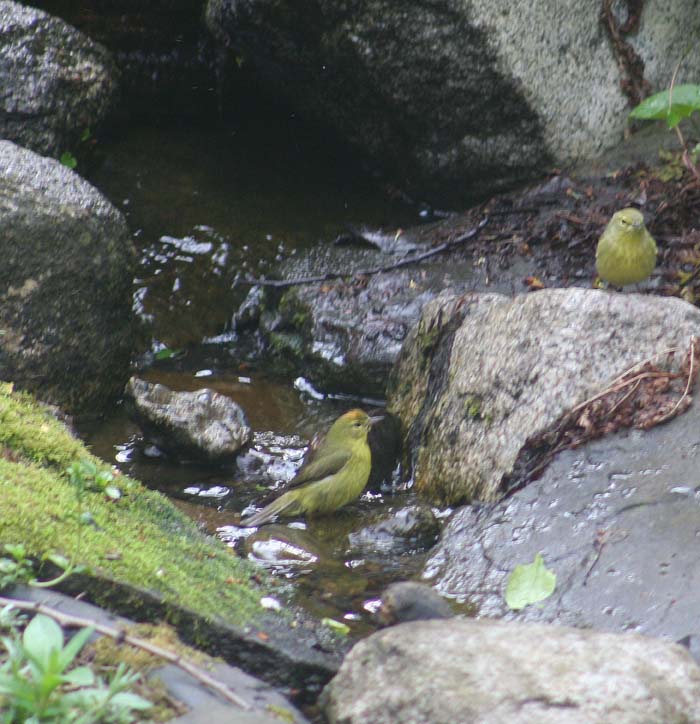 Here are two Orange-crowns, and the one that isn't bathing yet doesn't show any orange.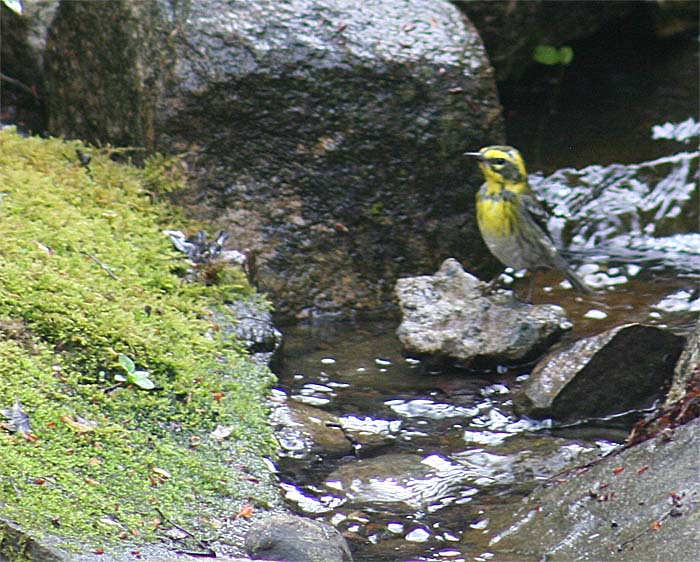 This young male Townsend's Warbler was through earlier in April, on the 17th.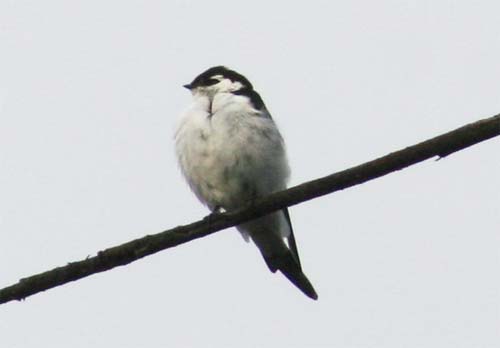 Out in front of our house, our nesting pair of Violet-green Swallows is back.   This is a lousy shot which doesn't show any of the gorgeous green or lavender, but I'm paranoid about bothering them.  Violet-green Swallow populations have been crashing in Seattle, of course no one knows why, but I worry about ours.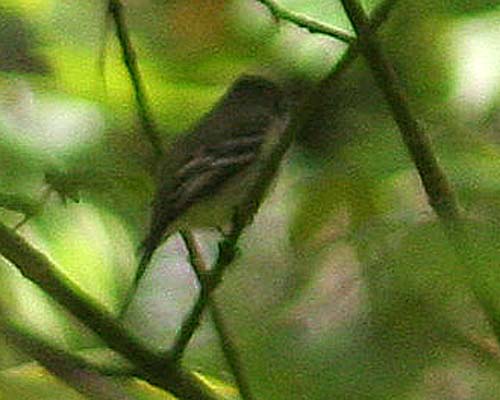 Talk about lousy shots, this one wins the all-time prize, but I'm putting it up to see if I get any feedback.  It's a Hammond's Flycatcher—look at the relatively long primary projections—that was in Cheasty Greenspace today, April 27.