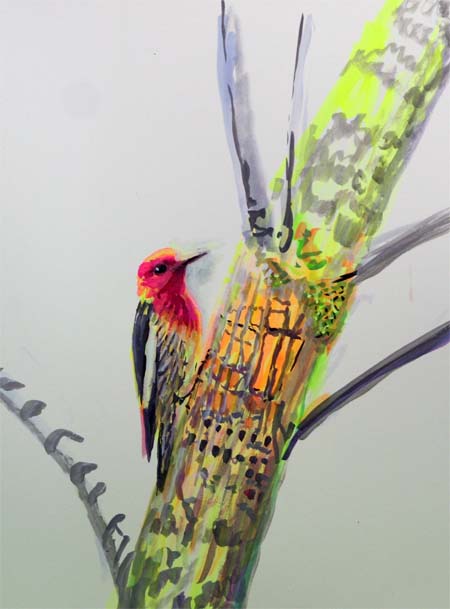 14 Jun

It's Startin' Time Again!

Hi all,

Update June 19, 2011; posted June 13, 2011 from Seattle, WA.

I'm tired of finishing stuff. (The last thing I finished was Common Loon, which is up in the store under 11 x 14s and 8 x 10s.)  It's time to start a slew of paintings.  Or do you start a slough of paintings?  I think I'll start a slew of paintings and one will have a slough in it.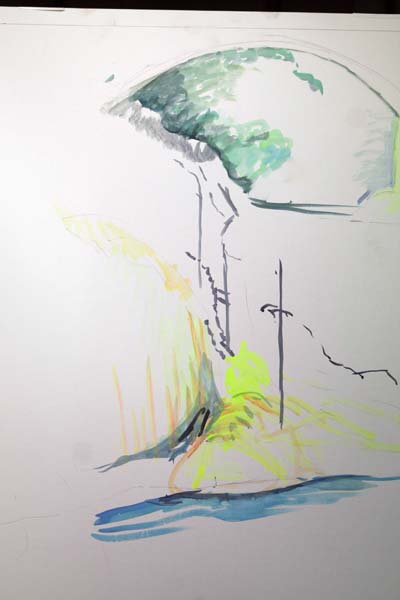 This is Deception Pass.  I'm hoping it will be my best painting ever, and I feel like I'm off to a great start here.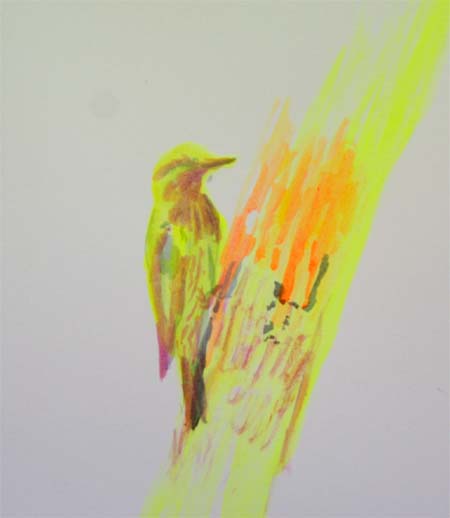 This is a Reb-breasted Sapsucker farming a young Red Alder.  This will be my best ever bird portrait, I'm certain.
I'm going to have to repaint the sitting Osprey lower down.  I realized that when I saw the painting on the computer.  I might need a mate flying also for this, but that's dangerous..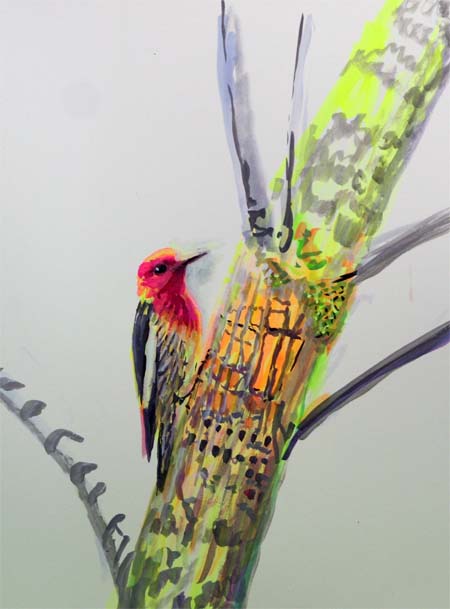 The hard thing is for anyone to believe how beautiful the woodworking this bird was doing is.  The ref photo is on Sightings under Bright shots from a Gloomy Spring.  This is a cakewalk so far! (Of course, it always is when I start paintings.)  I'll start more soon!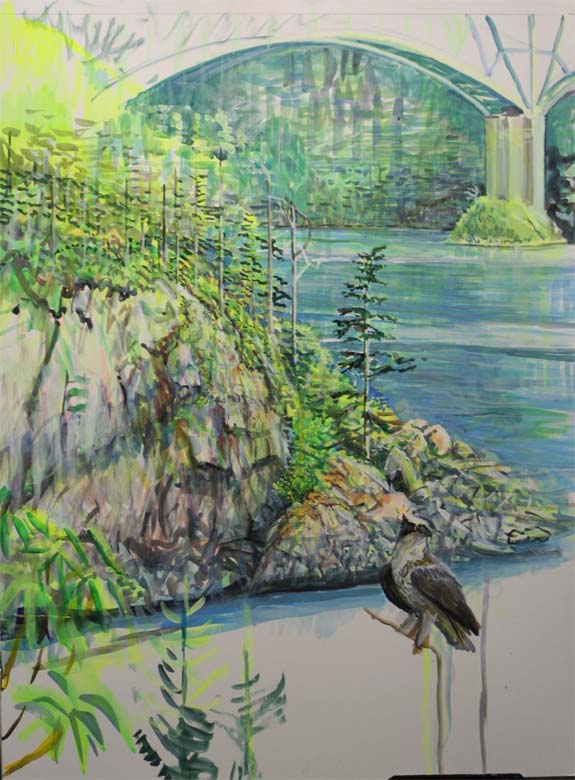 June 17, 2011.  This is going better much faster than I expected.  Does it need a second Osprey in flight?  Probably that wouldn't work.  Now there are three subjects, the cliff, the bridge and the bird, and three is the best number in art, after the perennial 7.  Adding a mate for this female Osprey would be touching on an emotional level but would ruin the composition, I suspect.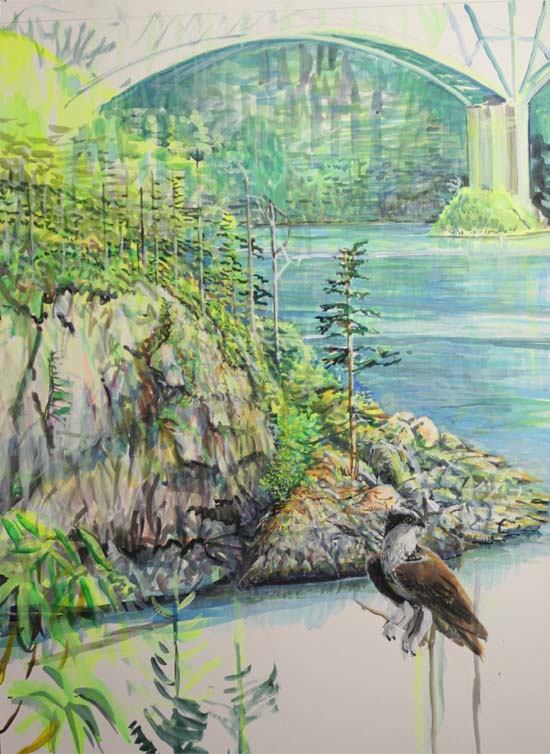 June 19, 2011.  In my ref shot of Deception Pass it shows Fir with a fair amount of Madronna mixed in.  You'd think it'd be easy to make foliage look like either one or the other but that has always given me trouble.  Plus the bridge has a whole lot of geometry that I'd like to respect as much as possible, but with the crudity of the brushtroke, I'm sure I'll have trouble.