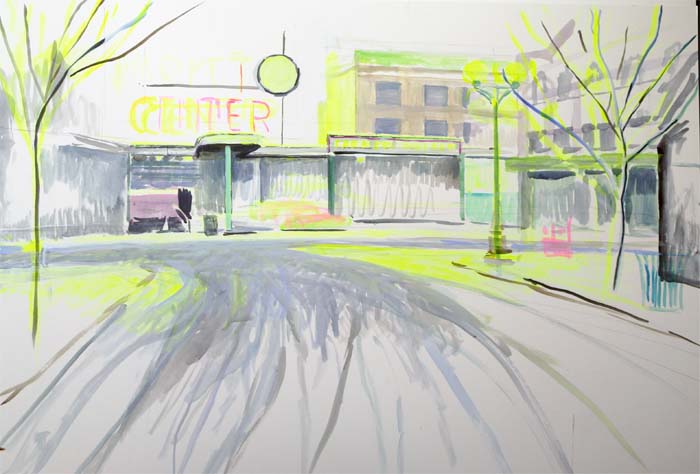 01 Feb

Third try on Market snow, recent finishes

Posted Jan 31, 2012 from Seattle

 I've embarked on my third Pike Place Market snow try.  I want to get that French Impressionist look so everyone will need to seriously wish me luck there.    I went down to the market during the height of the snow storm and realized how charming the view of the market is when you stand in the middle of Pike Street between 1st and 2nd  and look west.   Normally that will get you killed.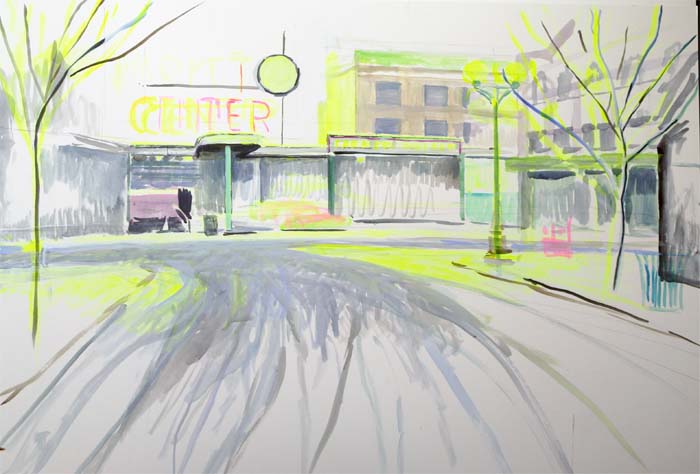 But making this scene work will mean more restraint than I normally apply.  Where there is a red Public Market sign,  it'll have to be red washed with light gray.  Unless it's a complete disaster, I'll post up shots of the painting as it progresses.
I've failed to update this page in the month or so, so here are some of the other paintings I've been working on lately, some finished or nearly so.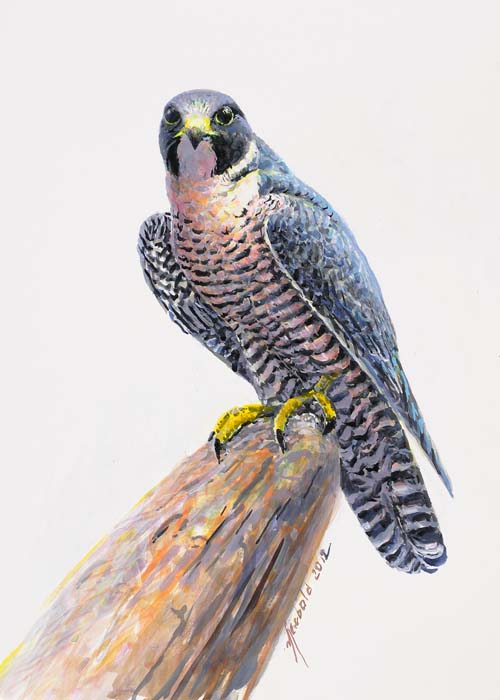 This is a Peregrine Falcon portrait that is already for sale on the website in 8 x 10 mat and 11 x 14 mat size.  The model was over in Leavenworth working on the educational chain-gang and  I think they said she was not eligible for release ever.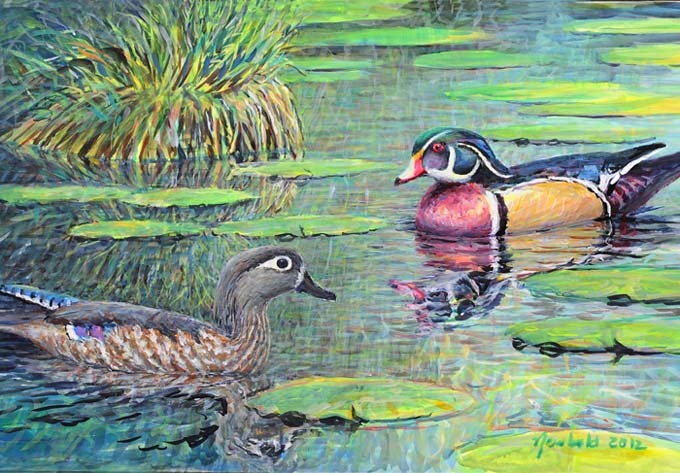 Here is a Wood Duck painting that's at first-finish.  This is part of my handsome couple series.  Male and female look very different, but both are strikingly cute in their own way.  (Kestrels  and American Redstarts are in the series already.)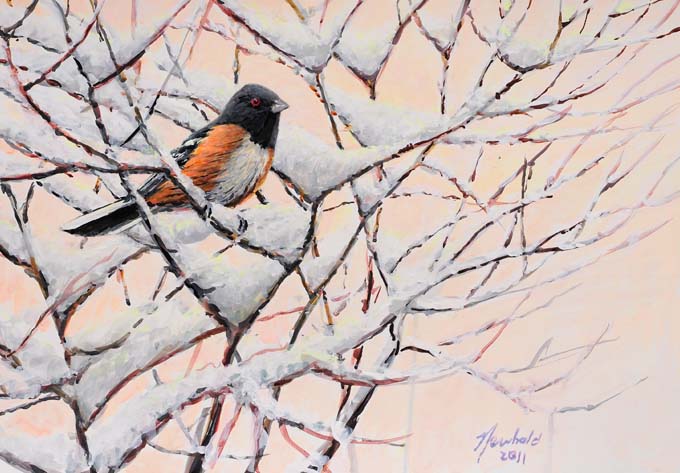 This is a Spotted Towhee in the snow painting.  I may have to fuss over this a bit more and get the peach background to back off a bit without turning white.  It's based on a shot  I got in New Mexico and the bush was Apache Plume.
I've also been working hard on the Rockfish poster and Osprey at Deception Pass.  Will have shots soon of a Bridled Titmouse and will soon start a Cooper's Hawk to round out a new raptor skinny.