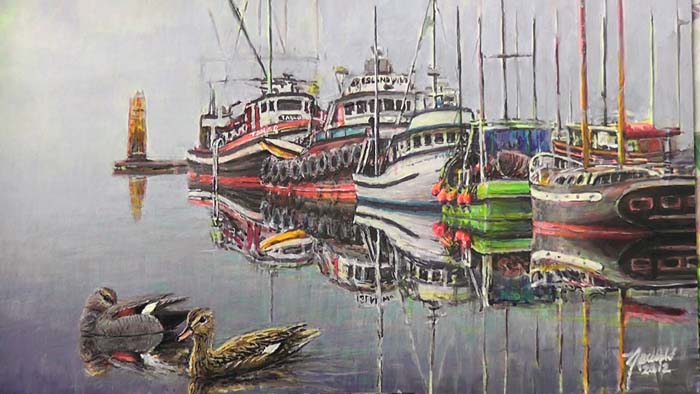 03 Nov

Last Tango in Poulsbo: See the Movie here!
posted Nov.2, 2012 from Seattle, WA
See the Movie "Last Tango in Poulsbo," at YouTube or here:
The title makes reference to the fact that the last boat in the lineup is named the Tango, and the boats are in Poulsbo.
In the five-plus minute movie, I discuss composition issues and problems I've had with the painting.
(This is a movie about the painting Last Tango in Poulsbo.  This painting of Gadwall Ducks and boats in the Poulsbo Marina is soon to be published in 12 x 16 format and may be available at the store at the Pike Place Market as soon as Nov. 6, 2012.)