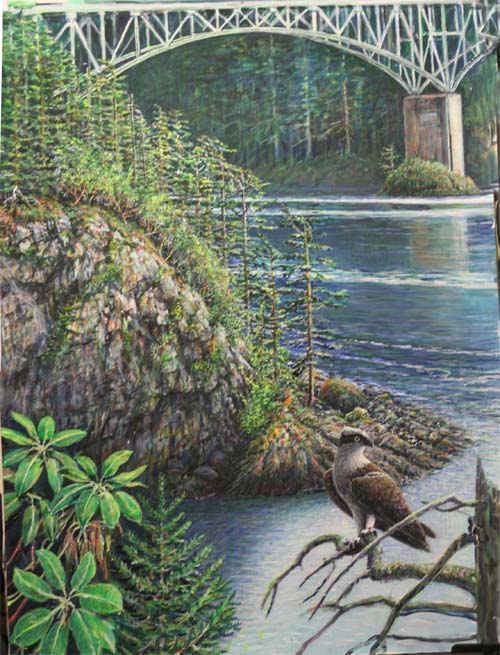 01 Oct

Latest version of Deception Pass

Posted Sept. 30, 2011

This is the latest version of my painting of Deception Pass.  This shot is just a snap shot of the painting, but I'm posting it because I feel there are atmospherics creeping into this work and there's a possibility it's gone up a notch in quality.  I'm working on the Madrona leaves in the left foreground to take the pressure off the Osprey.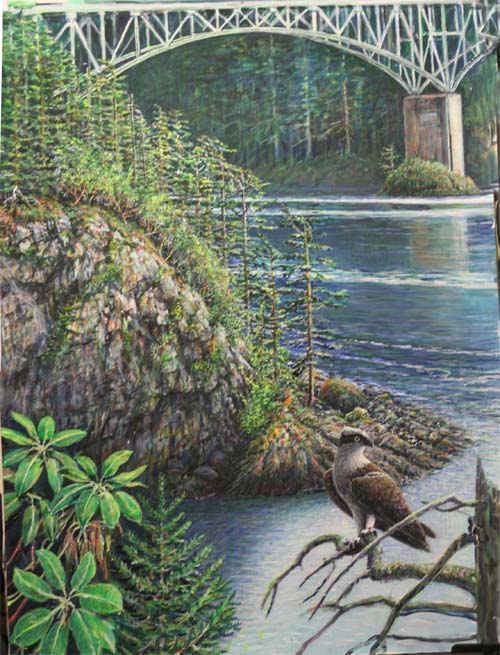 At this point my only real reservation about printing it large is that it lacks warm colors in general and red in particular, not to mention any pure yellow.  Wall space is precious and I'm not sure how many people want to use it for a fairly cold painting.