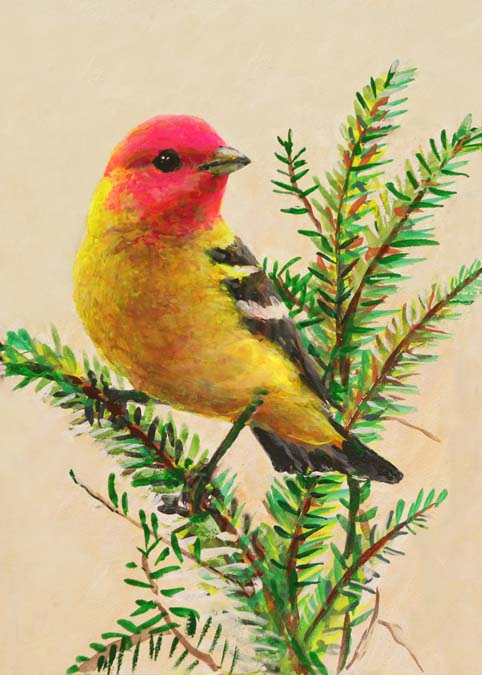 18 Sep

New painting of one of our iconic Songbirds

Posted Sept. 18, 2011 from Seattle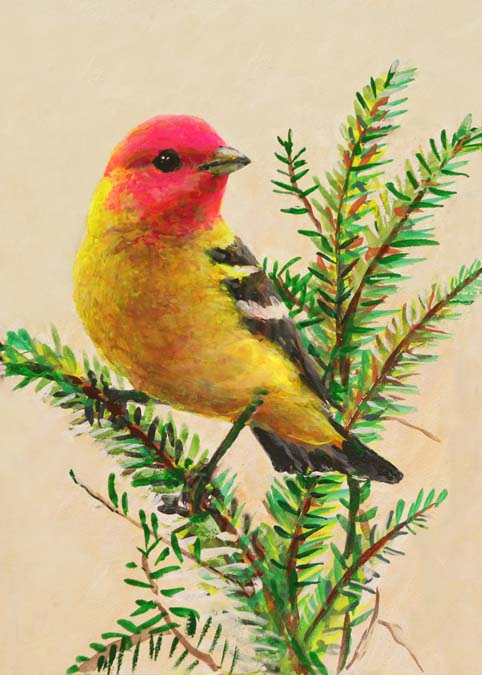 The Tanagers are a relentlessly colorful group of birds that emanate from the neotropics.  The only one that makes it up to the Mountain West and Northwest is the famed Western Tanager.  Sometimes you'll see a pale young male and say, "oh, that's nice," but then a brightly colored individual will show up and position himself in some nice light with a Conifer setting and it will knock you over.
I've been painting Western Tanagers for years, but I think this is by far my best.  It's a reworking of a painting begun in the 90s.  It's on masonite and you can see the substrate showing through making it look painterly–A rare quality in an Ed Newbold painting!  Maybe I'll go back to masonite.  Anyway, it'll be available soon in 8x 10 and perhaps the 11 x 14 mat series.