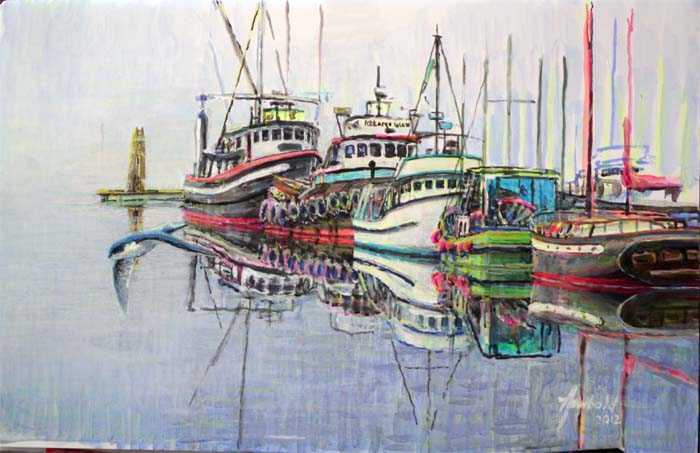 12 Oct

New paintings demand sober evaluation

posted Oct 12, 2012 from Seattle, WA
Since I'm running out of notecards, I'm going to have to publish a new batch.  I've been painting lately with one eye on the goal of good notecard-paintings.  But there's an ever-present danger here.  Inevitably, when you paint, you get excited about the newest ones, and lose interest in the old standbys.  Here is a very new Poulsbo Marina scene conjured up with notecards in mind that I'm excited about—but its brand new and I'm still working on it, so I should subtract 50 pts.
This is a new Hermit Thrush painting.  I love the look of this, but I have to remember, Hermit Thrush as a subject isn't going to drive sales, despite their understated good-looks and fantastic singing ability.
Here's that Snoqualmie Falls painting from my last blog.  It's coming along but is clearly going to be a technical challenge all the way.  I haven't tested the subject matter for saleability,  but it would seem to have an inside track there.  The Falls here are reflecting the summer's drought, but aesthetically that seems OK since I'm not the type of painter to paint all mist and then title it "Snoqualmie Falls."