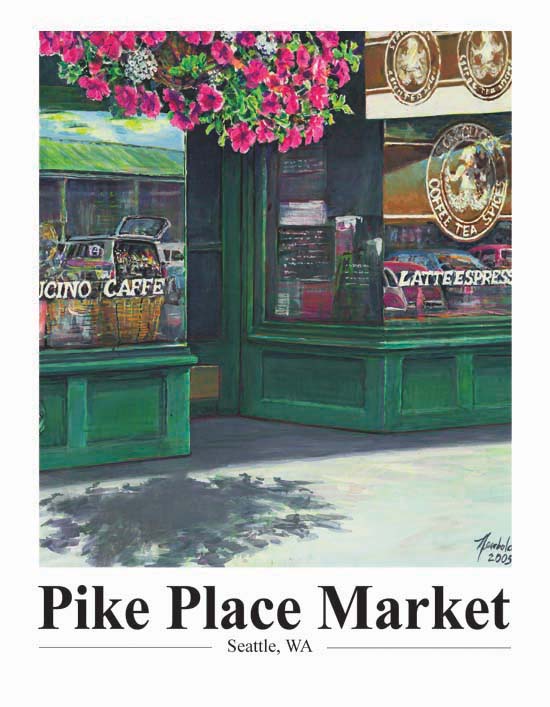 17 Dec

New start: Skagit geese, old finish: Poulsbo

Posted Dec. 17, 2014 from Seattle WA

 

A recent trip to the Skagit/Samish flats inspired a new painting start.  I'm beside myself with excitement about it, and have high hopes.  I'm trying to make time to move fast on it and hope to have something at the store before March, maybe way before then.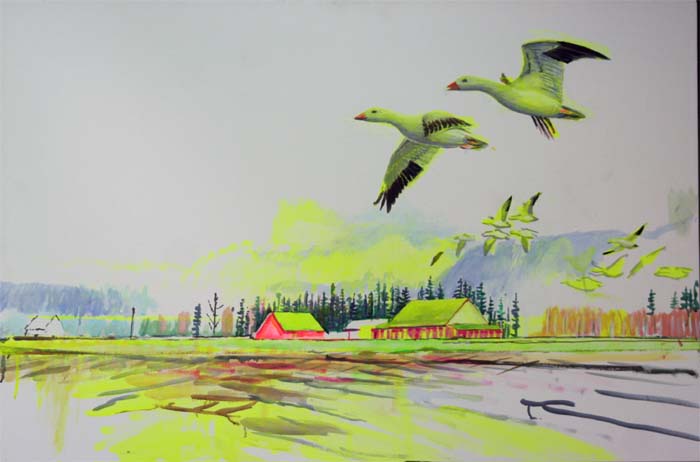 I reached first finish on the Cougar portrait (below).  Hope it's not too stiff.   We'll see if anybody wants it now, as it is within a week of being  available in two sizes,  (for 11 x 14 mat and 8 x 10 matted) at the on-line store and brick and mortar store.  (Actually, the Economy Arcade is not built out of brick and mortar.)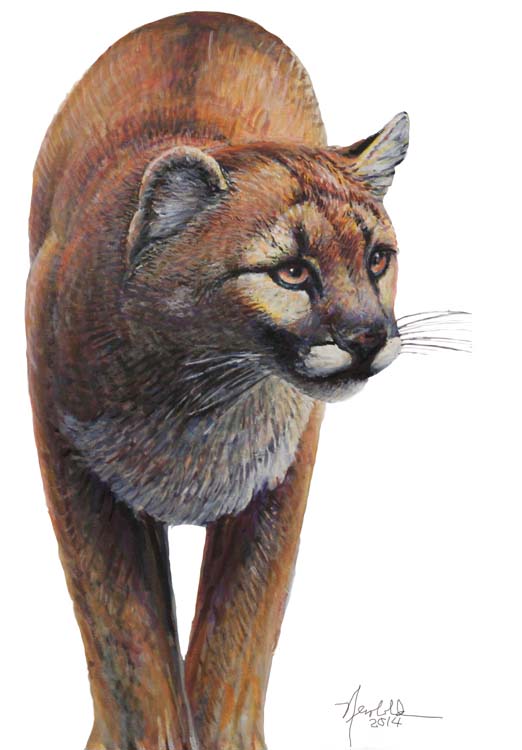 This is where Poulsbo is now.  This painting is one of those paintings that for me hoves in and out of being really satisfying.  I tried a complete re-start last summer and that failed, then I did a repaint on the original in October that worked for me.  Now I'm tweaking the repainted version on the computer, trying to bring back the dark sky that was initially lost in the print and making micro changes.  It is coming back to haunt me that I never got the color and texture in the far hill quite right in the painting.  Still, the hope that resides somewhere in my brain that this could be a really good painting has not been extinguished.  The last hard copy prototype I got had great shape and lines, but the color balance was deadeningly dull, something that actually can be easy to fix in the digital age but was often fatal to prints in the pre-digital era—I experienced print-death from drab colors on many occasions  in the 80s and 90s.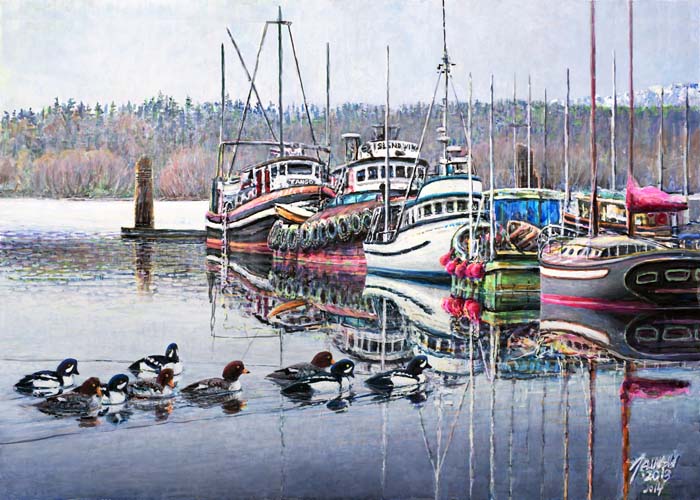 I've been working hard on my end-of-the-year printing.  It will include the Shark Poster at 14 x 18.  The rest is all composed of  top-10 and top-20 sellers whose editions are selling out, like Pike Flowers 14 x 18, I've lost count of what edition this will be, four of my best-selling skinnies, and Corner Vegetable mini poster.  There's no room for error on press with those, so I'm a little nervous going into the press check set for later this week.