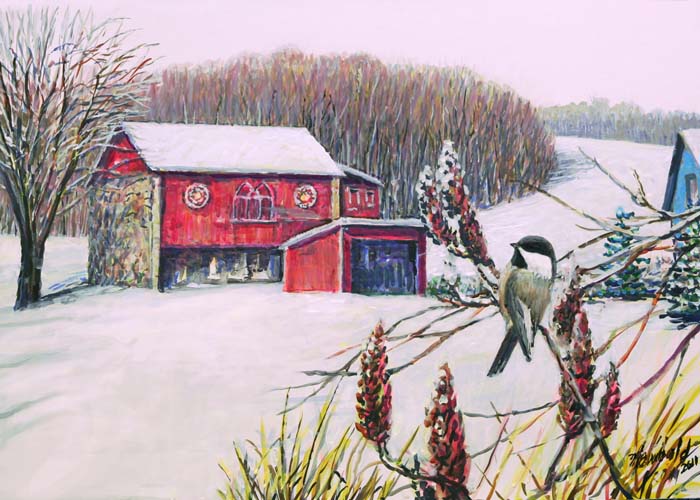 05 Dec

New starts and old finishes

Posted Dec. 5, 2011 from Seattle, WA

This time of year I always get it in my head that people want snow paintings.  That's not for-sure, but this is:  I'd like to have snow paintings in case anyone asks.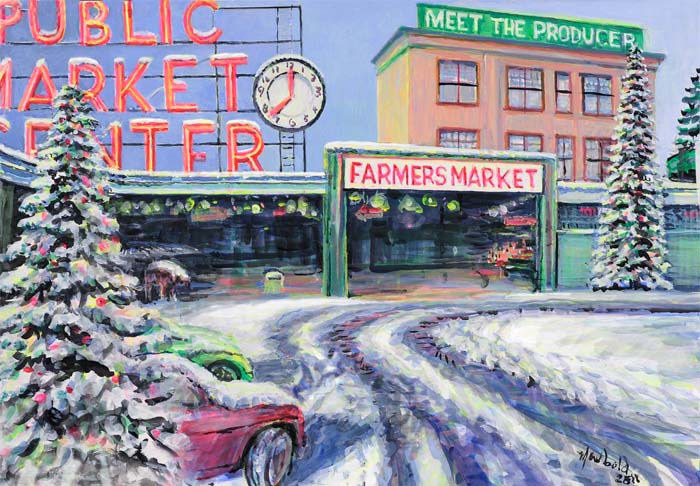 This is my second attempt at snow in the Market, based on actual photos I took last time it snowed.  I walked the whole ten miles in the snow to the Market and back to take the shots.   Prints of this painting are at the store, but folks seem to be politely ignoring them so far.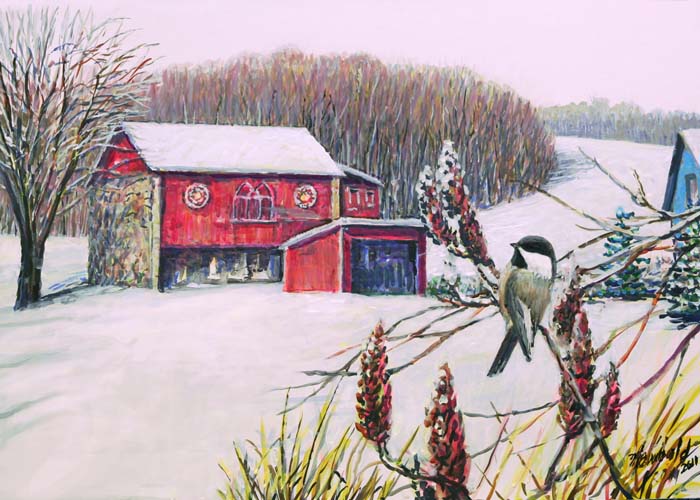 Here's a barn from near where I grew up in PA.  I started this a year ago or so, but have been working on it lately.  That's a Black-capped Chickadee, which is also successful around Seattle.    The designs on the barn are Pennsylvania-Dutch.  I just learned that the Amish/Mennonite style of full-beard-with-no–moustache originated as a protest against militarism—The German military moustache was the symbolism being opposed.  I'm ¼ PA-Dutch.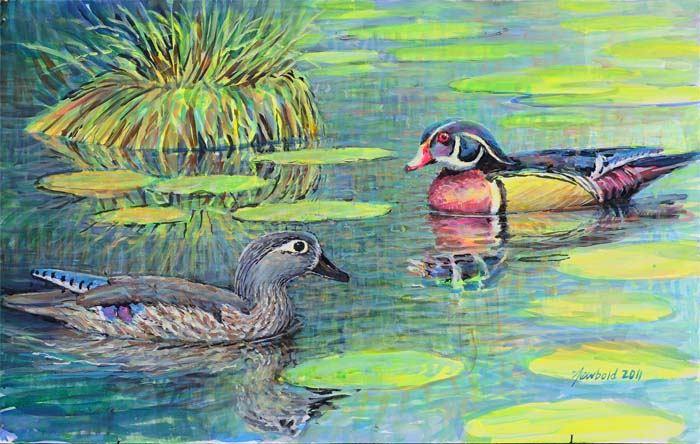 Here's the third try for a proposed series:  The" Handsome Couple" series.  It would include Amerian Redstarts and American Kestrels also.  These are all birds where both genders are handsome but with a different color scheme and look.  I have composition problems here and may have to ditch this though.  One of the birds needs to be coming at you at a steeper angle.  Wood Ducks are hard to paint sometimes.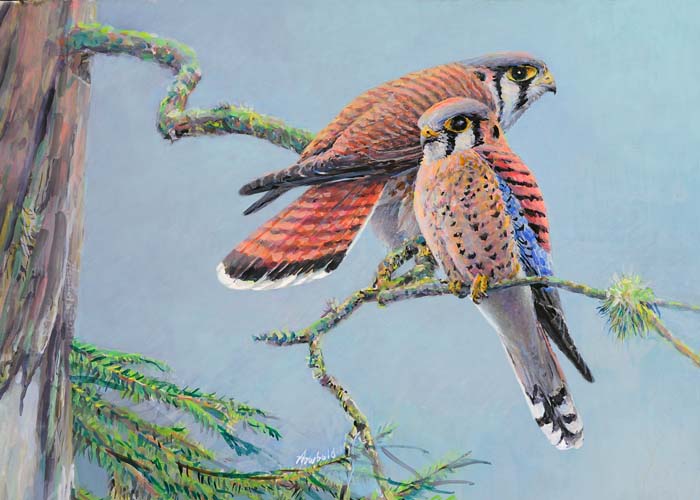 Speaking of Handsome Couples I finally finished the Kestrels painting I began about 6 years ago.  This one's done.
Am working furiously on this New Market Flowers painting.  As I blogged before, I don't see too many problems with it.  But should I blast full speed ahead and offset- litho it before the new year?