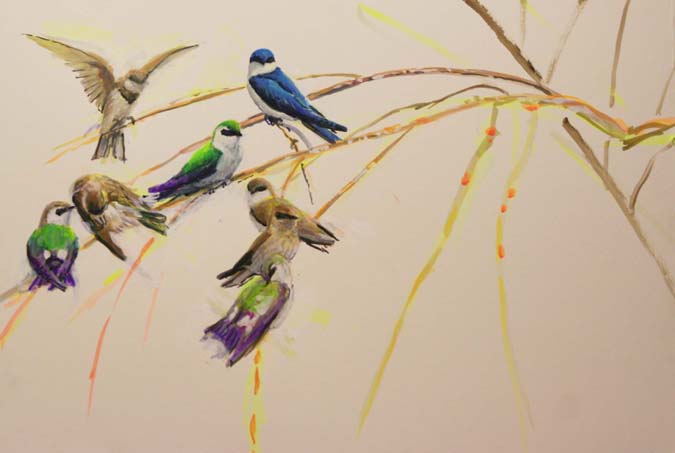 19 Mar

New Starts
Posted March 18, 2012 from Seattle, WA

I've mainly been working on Rockfish and other preparations for the next offset litho printing coming soon.  But there are some all-new paintings in the studio.  The most critical is a 60 inch wide gatorboard painting I'm just beginning of the Seattle Skyline.  So far, that's just pencil lines. 
This is a freehand copy of an Ed Newbold (that's me) painting from 1987.  Prints of the old one are still on sale and selling ok both on-line and at the Pike Place Market but I live by my own clichés, in this case, "If it's not broke, repaint it anyway."  Besides, the limited edition of that image sold out  in 1995.  Whether this will ever make the cut to be published and go on sale seems quite up in the air.  We'll see.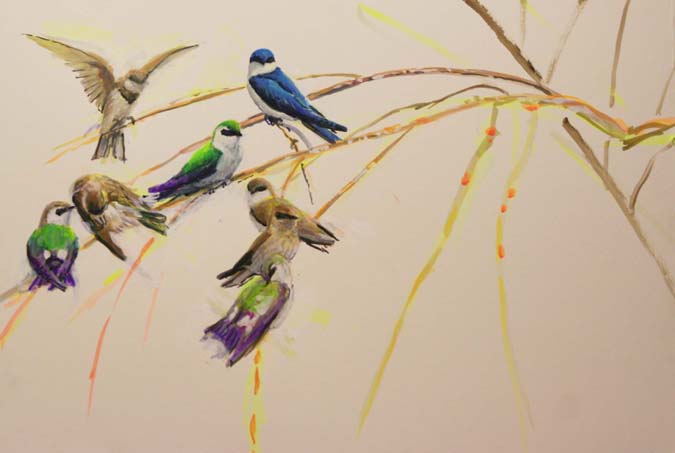 People say artists should paint what they love and let the chips fall where they may, a sentiment I heartily disagree with.  But if anybody wants to see a painting of what I love, here it is.  I love avian aerial insectivores,  and here is a congregation of them.   This is based on a scene from Leavenworth, WA on the Wenatchee River.  There are four species of swallows here (Tree Swallow, male and first-year female, Rough-winged Swallows, Violet-green Swallows male and female, and a landing Bank Swallow) resting after foraging over the river on what was a cold dreary spring day, but nobody looking at the painting needs to know that.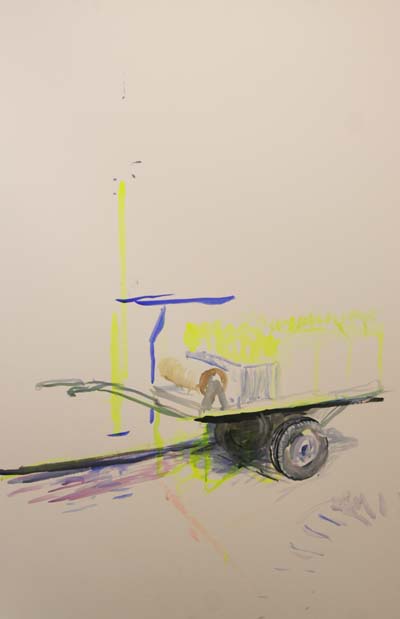 Talk about a painting that may or may not make it.  This wheelbarrow, which  I got some ref shots of in 2011, is going to be packing a load of tulips and daffodils.  Behind it will be an empty daytable and a fish stall.  Classic Pike Place, but whether I can pull off the scene is an open question.  In the ref photo I look at, the manhole cover and the bricks laid out around it are really quite charming.   But bricks are hard to paint and will folks want to pay good money for a manhole- cover-painting?