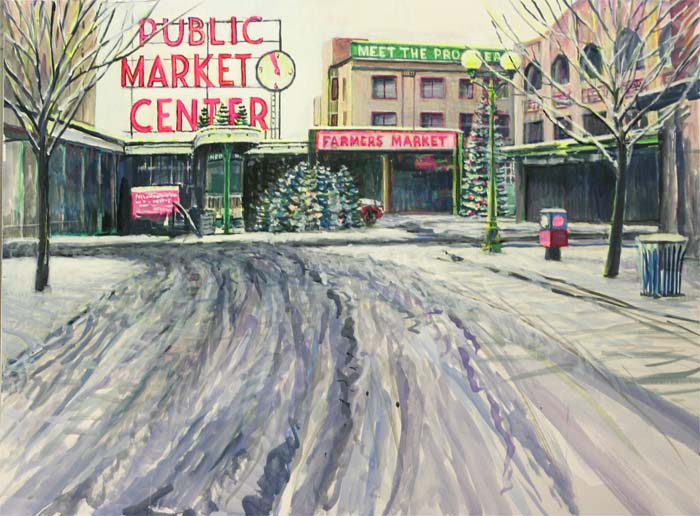 11 Feb

No snow removal equipment needed

Posted Feb. 11 from Seattle

 The Market Snow painting started in the last blog is going great, I couldn't be happier.    It's such a nice place from which to view the market, one wonders even if I should remove the snow and let the scene have year-round appeal.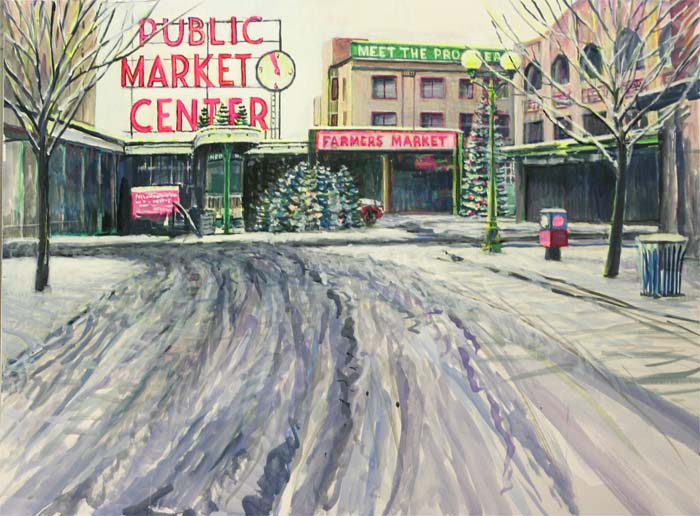 But the colors are working well as is, and why risk such an important serendipitous aspect of the painting?  That means there'll be no need to ask the City Council for $20 million more in snow removal equipment that can begin rusting as soon as it warms up again.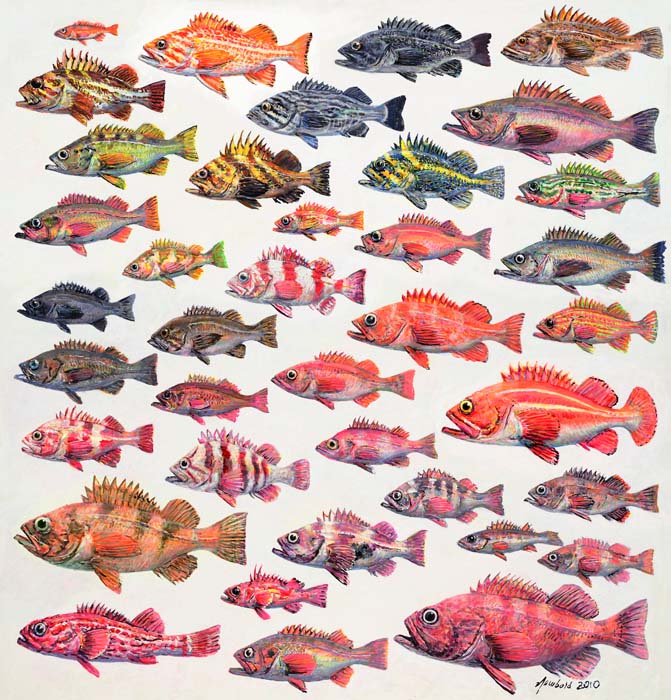 I'm also working on the Rockfish painting and trying to give attention to all 40 fish individually to ensure accuracy as well as aestheticism in that poster.    I'm hoping to publish Rockfish offset litho 14 x 18 with the third edition of Salmonids in a couple months.
I may also bring out the Nighthawk poster in a so-called Giclee (that really means inkjet) version, so I'm tweaking that painting more.  Nighthawks are an American icon, and so is the great painting by Hopper  Nighthawks) that I truly enjoyed copying.