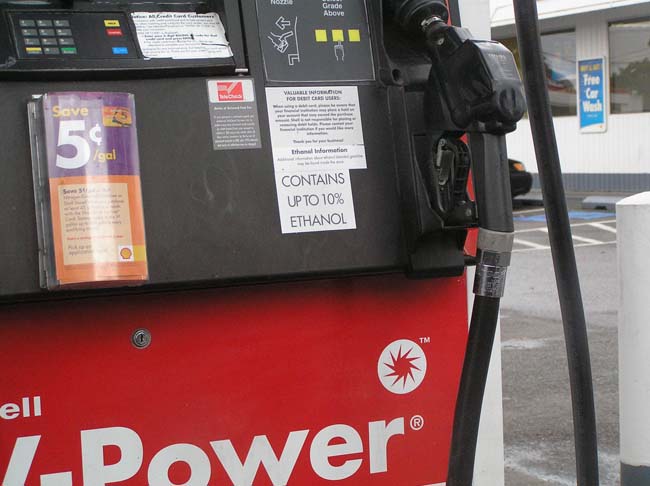 16 Oct

NPR is still diverting attention from ethanol 's guilt in food-price-increases

October 16, 2011 from Seattle, WA

 

In an article that ran today on Morning Edition, NPR's Margot Adler reported that a group of economists are blaming food speculators for the recent dramatic increases in food prices.  The report goes on to debate the liklihood that this is so.

Not surprisingly, given NPR's record on this subject, the glaring fact that 40% of America's huge food crop is getting burned up in automobile engines was not even mentioned.  This massive diversion of the food supply buys us a net increase of Carbon emissions and displaces only 10% of our motor transport fuel needs, minus the fuel used to grow, process and distribute the ethanol.

The notion that speculation is leading to a longterm changes in food prices was bolstered by the non-argument that there is much more money being invested in food speculation in the recent decade.  Speculators bring information to the market and help to make prices more accurate.  With populations around the world soaring at the same time the world weather system is potentially going through unknown changes, while water supply systems are failing due to misuse and overuse; while Europe and the US are placing a massive burden on the world food supply with their vain and selfish Biofuel mandates, is it anyone really surprised that speculators are stepping into the market thinking that people may be underestimating what the price should be on anything that must be grown from the Earth's soil? 

Speculators provide a much needed early-warning system so that price changes, when they come, don't  take everyone by surprise.   The desire to reign in speculation is similar to the desire in the middle ages to prevent people from putting a price on future money.  Ani-usury laws created inefficiencies and lead to human rights violations.  Blaming speculators will lead us down the same dreary path.