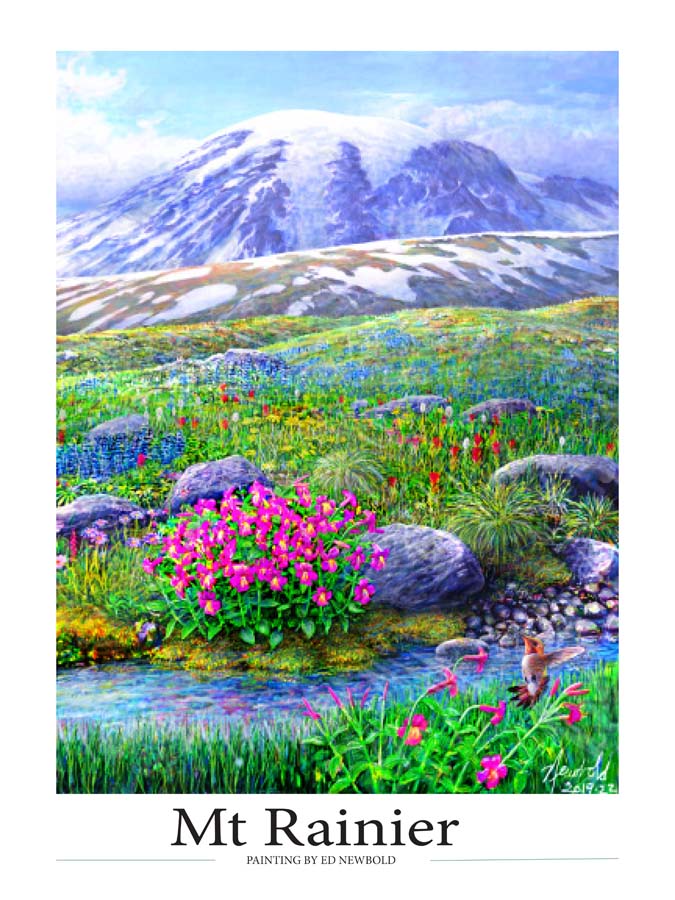 17 May

Painting still rules

posted May 17, 2022 from Seattle WA
Painters used to be at the top of the heap
Back in the early 1860s, Painting ruled. France's leading painter, Ernest Meisonnier, was the best known French person in the world, second only to France's leader, Napoleon III. One of his paintings sold for what was then an untold amount to America's richest citizen (or at least the one who paid the most in taxes.)
Then began the descent
Since about that time, painting, all painting but most especially 'realist' painting has been in a tailspin and painters have dropped off a cliff in terms of their popularity, renown and remuneration as measured against practitioners of other art forms or people in other occupations, and the descent continues unabated to this day. (You can read about all this in my book, available on my website.)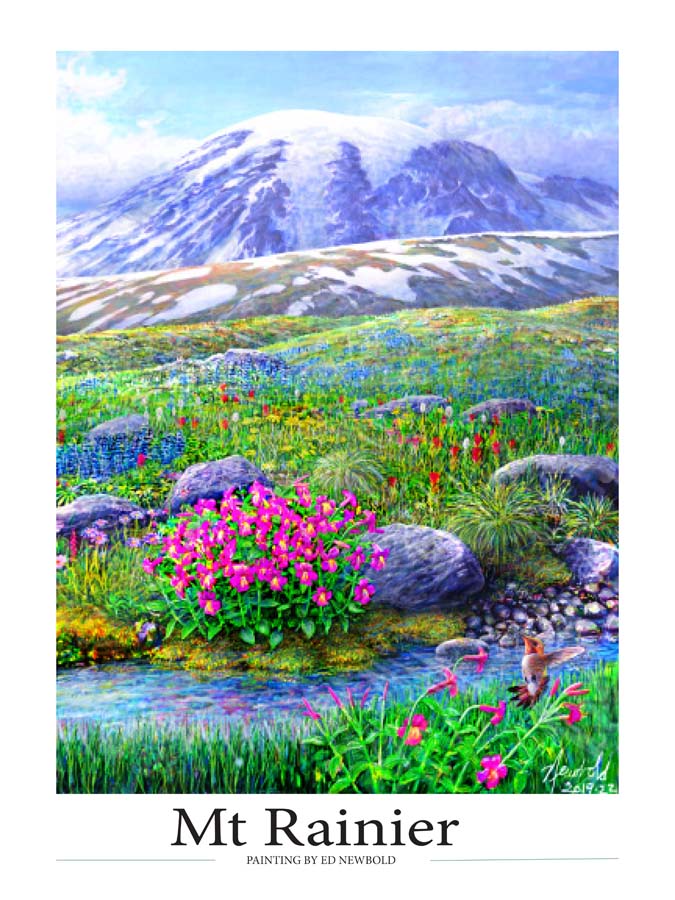 But there are still some tasks that can most easily be done by painting
But amidst the carnage of the ever-increasing irrelevance of painting (especially realistic painting) there are still places where painting has never fully been defeated. There are various things only achievable by painting. One is the creation of a view that includes multiple elements the painter and/or the painters audience finds beautiful and memorable about a scene in a given place and time that for a host of reasons would not gather themselves together so that a photographer could deliver an image with all of them more or less in focus. (Photographers can use Photoshop to aggregate various subjects into the same image. But when they do, they have raised the white flag. They are painting.)
A day in Paradise in 2019
We took a hike back in 2019 and saw every single element that is included in my painting "Paradise." We saw a ridge in the middleground with an interesting pattern of snowfields and melted areas. At one point there were clouds in the sky but the mountain was mostly visible. We saw a large number of flowers, but not all in the same scene. We saw an ephemeral stream and Monkeyflowers, but not in places where the mountain was visible. We saw two Rufous Hummngbirds, presumably males, but only for about 6 seconds each and not in good light.
For the painting, I gathered all these elements and put them together, collapsing the real time it took for us to see all the things during the actual day. Nobody will ever take a photo that has all these elements, for a host of very real reasons.
I hope you like the painting. One reason I like it is I like all those subjects, and I only have so much wallspace. Might as well cram them into one image. A new 12 x 16 version will be out in about a week and i'm considering an 18 x 24 offset litho that would be printed this summer sometime..