15 Jan

Paintings from the Pennsylvania diaspora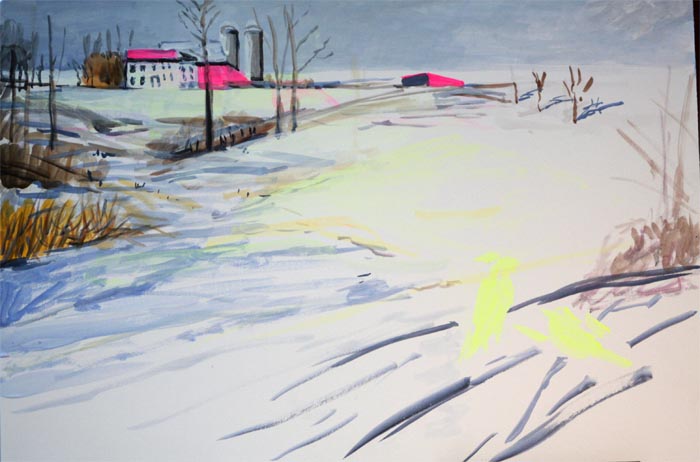 A few years back there was a news article on the radio about the Pennsylvania diaspora.  I believe the PA gov't had a pilot program then to try to woo back former residents who had left upon coming of age.  Being a member of that diaspora, I was flattered to think anyone might want me somewhere (not used to that idea).  I remember my brother one evening pointing out a scene we were at one evening and saying in his mind no place could be more beautiful. It was a meadow with a stream heading into woods near his workplace in SE PA.  I didn't hesitate to agree.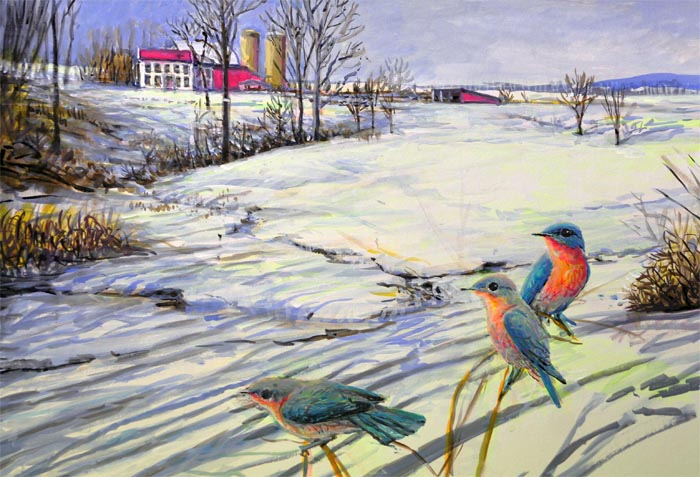 For a planned winter (usable as Christmas cards-but to be retailed year-round) card series I'm doing at least two more Pennsylvania scenes.  This is our neighbor's barn from where I lived growing up.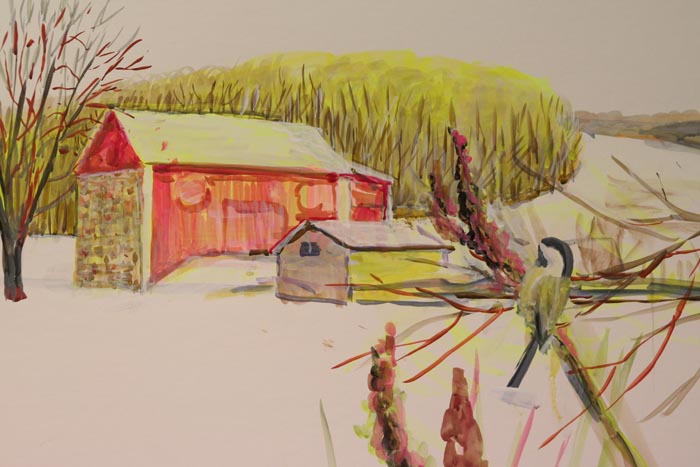 To tell the truth, I don't remember exactly where or whose barn this is, but it's from a shot me or my brother took a decade or so ago.  I'm altering the landscape behind it, adding a hill from somewhere right around where I grew up.  Barns were a dime a dozen when I was growing up, I don't have to visit PA to know that day is fast departing.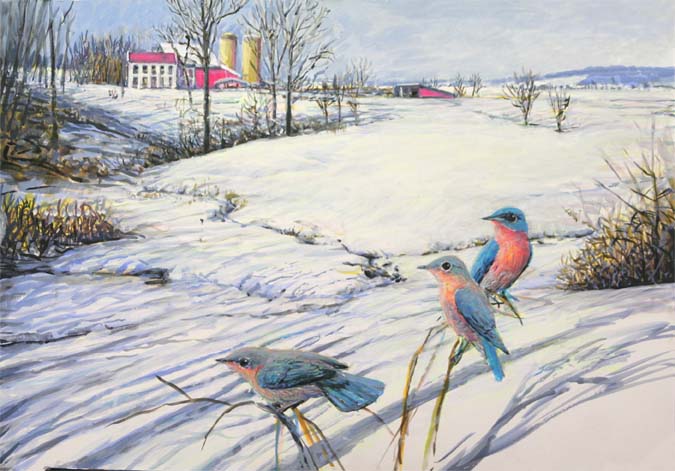 January 27, 2011. I got a set of shots in email from a cousin in PA taken this morning that showed snow quite a bit deeper than I'm portraying here.  I've got to work on the male Bluebird's head, and tweak alot of things, the vision is better than the reality here.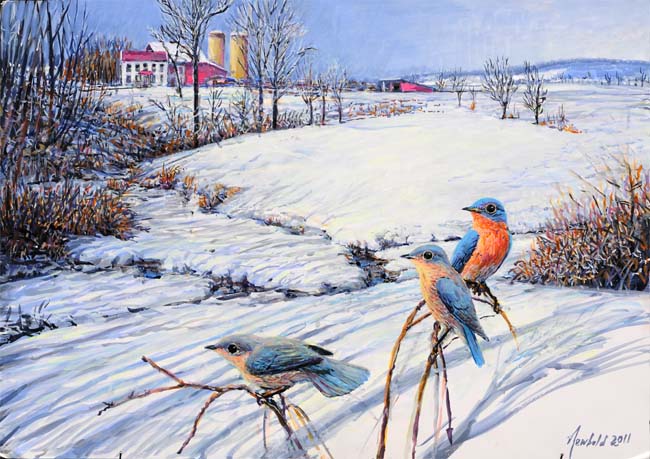 Feb. 7, 2011.