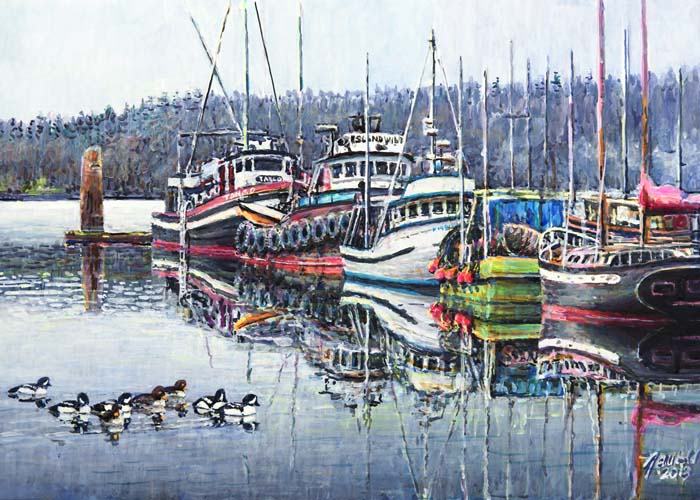 28 Jan

Poulsbo is in the store (Tues); Seabirds plodding along

Posted Jan 28, 2013 from Seattle, WA.

 The Poulsbo painting, which can't be titled "Last Tango in Poulsbo," because the name on the boat "Tango" in the current version isn't quite legible, will be at the store by Jan 29, 2013 in an 18 x 24 and 12 x 16 version.  (see last blog post about the recent changes.)  I'm tentatively calling it The Marina in Winter,   I am delighted with the way it looks now, I think it justifies the excitement I felt when I originally started painting it.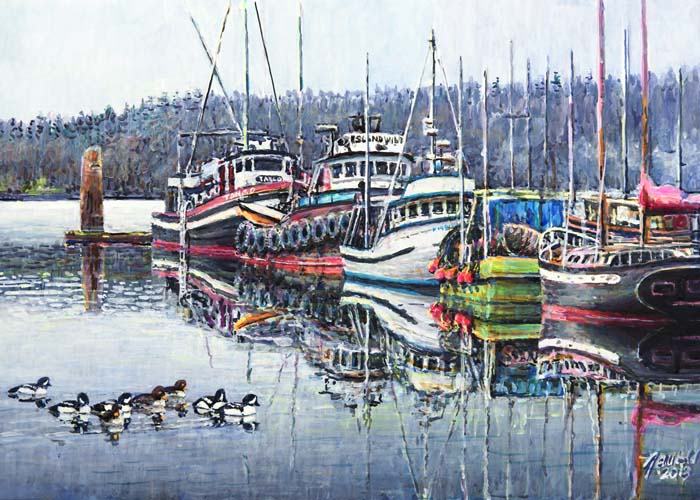 That's it.  Now we'll see what kind of reaction (if any!) it gets.  I've been doing this for 30 years now, I'm happy to wait for people to see it and get used to it over time and render a verdict, good or bad, over a period of years and decades: no hurry.

In other easel-related news, I had promised what seems like an age ago to blast "full-speed ahead" on a Seabird poster.  I've been working on it hard, but it's been like doing the breast stroke in the Le Brea Tar Pits lately.  One more panel is done, and I'll show that here, the small Alcids and Phalaropes.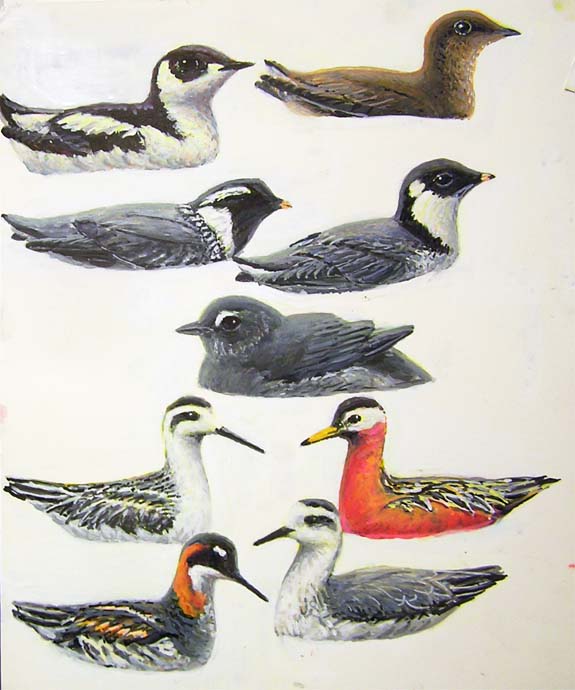 I'll resize and rearrange those in the poster.  The Yellow-billed Loon and Long-tailed Duck are giving me trouble, I'll post them soon when I get more painting done.