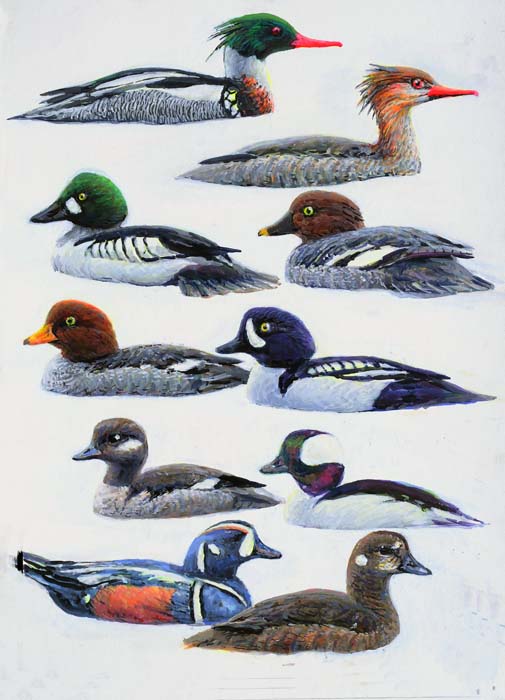 20 Dec

Seabird Poster: Not planning might be working!

Posted December 20, 2012 from Seattle, WA

In my last post I wrote about how I'm going to paint seabirds first, then worry about the arrangement when I get the scans into the computer.  I'm a long way from the finish line, but there are now two panels of birds done and I threw what I have into a schematic just to see if there are clues to how to paint the rest of the Seabirds.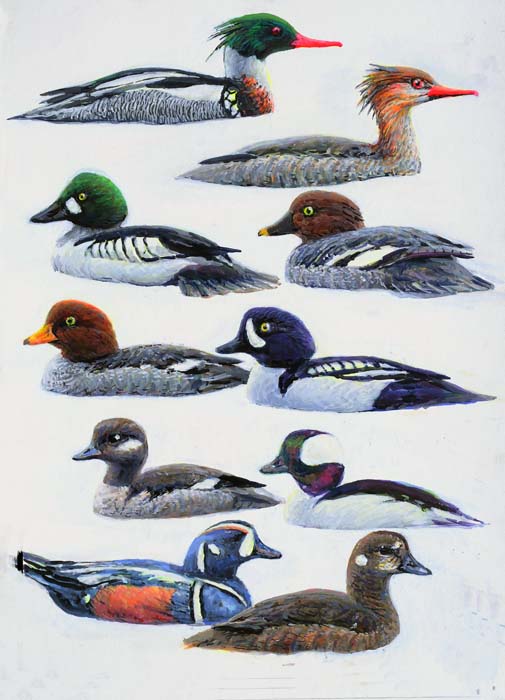 This is the first finished panel.  The Red-breasted Mergansers at the top are so charismatic, they raise the question of whether to put the Common Merganser in also.  I'd welcome comments on this.  The Common Merganser isn't typically seen in salt-water, but come to think of it, I remember watching a flock of Commons flying all around Dash Point, in the South Sound, giving the feel of a Seabird.  If I include them, that opens the door for ducks like Greater Scaup, Canvasback, Hooded Merganser, Pintail, Mallard, and some geese.  Eventually the word "seabird," unscientific as it is, could seem to lose its meaning.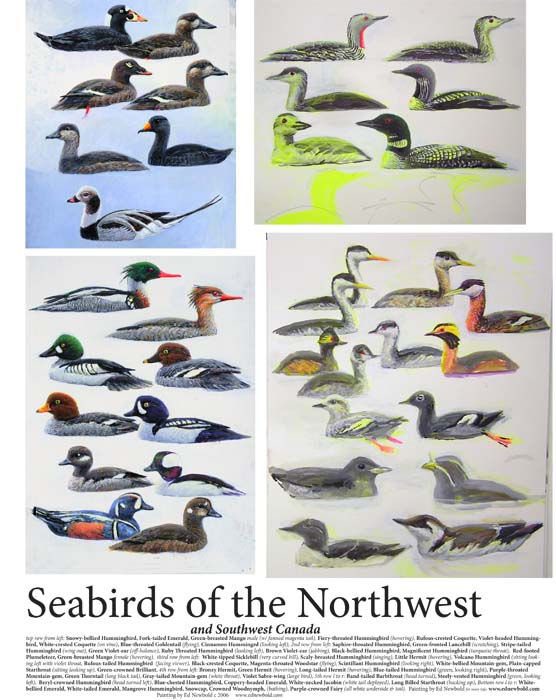 I threw together the panels as they look now, minus many that will be on and unfinished, just to see if there were clues to be had.  It didn't do a thing to dissuade me away from the "No Plan" strategy.