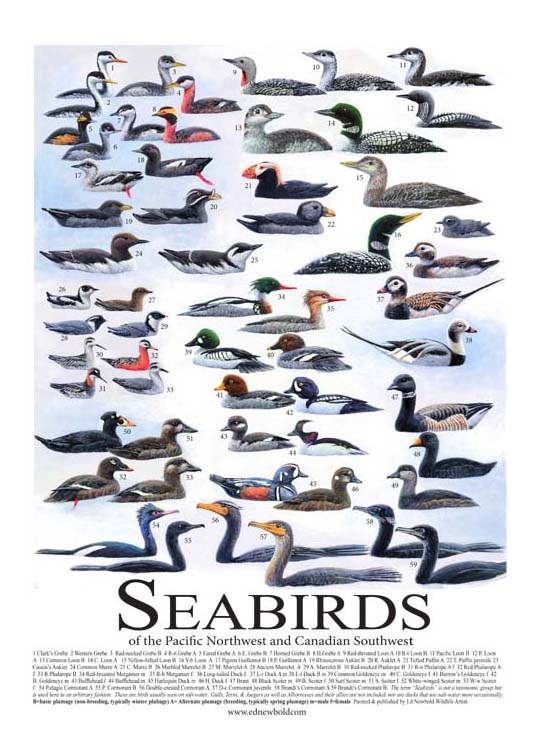 03 Mar

Seabirds done! Second thoughts on snow painting

Posted March 2, 2013 from Seattle, WA

Seabirds of the Northwest is finished and will be available in 12 x 16 and 18 x 24 soon at the store.  The 12 x 16 should be on the website soon.

Seabirds represented a departure in that I painted 7 large paintings of Seabirds and combined them on the computer, rather than painting the whole poster on one board that would have been much smaller in total scale.  I'll be doing posters the new way from now on as it affords maximum flexibility and realism.  I believe that stems from the huge reduction in size from painting to poster, which is favorable.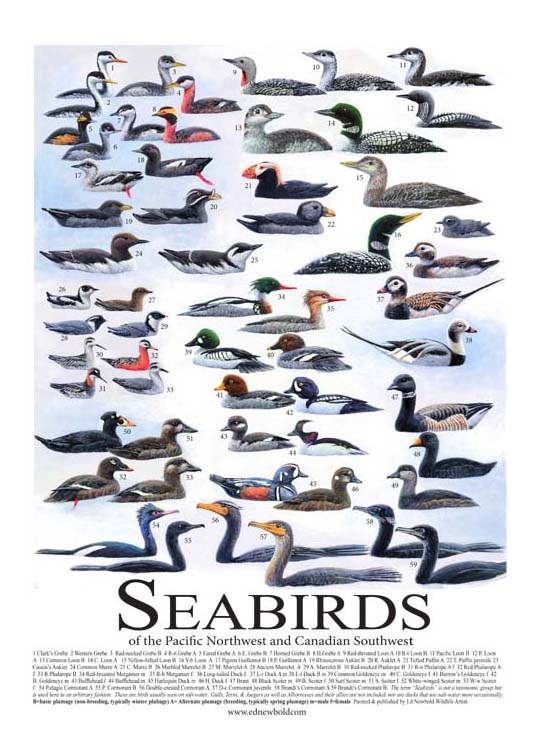 Whether Seabirds will do anything commercially we'll see, I guess.  Despite the fact that this is probably the best place in the world to watch and see Seabirds in the winter, I notice that Seabirds generally  don't seem to register with people.   Also, there have been massive reductions in the numbers of many of our Seabirds, particularly Western Grebes.  A bird that doesn't exist is unable to captivate a young person's mind. 
Now on to another declining subject, snow.  I have two paintings of snow at the Market, and I was dead set on the second one being the better of the two when I unexpectedly came upon the first one and was kind of captivated by it.  Now I'm not sure.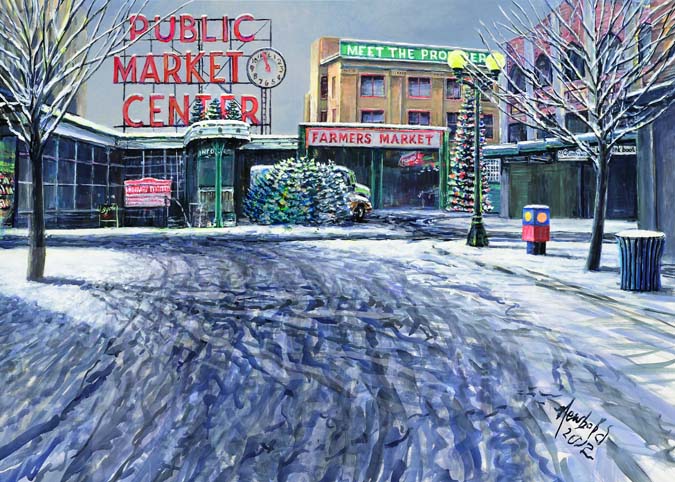 This was the second painting, which was the frontrunner in my mind all last year to be published offset litho as print and notecard.  If I do use this I may have to go back to painting on the painting and get it scanned again.  There seem to be issues with it.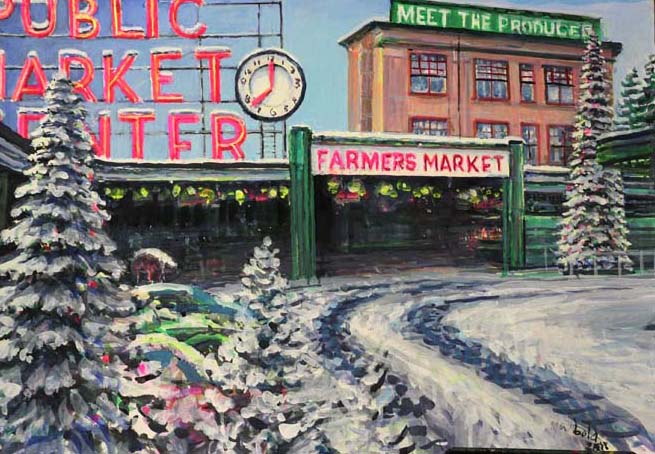 This is the earlier painting which I almost threw out, but recently became enamored of.  It might be the more compelling image at a very small size.