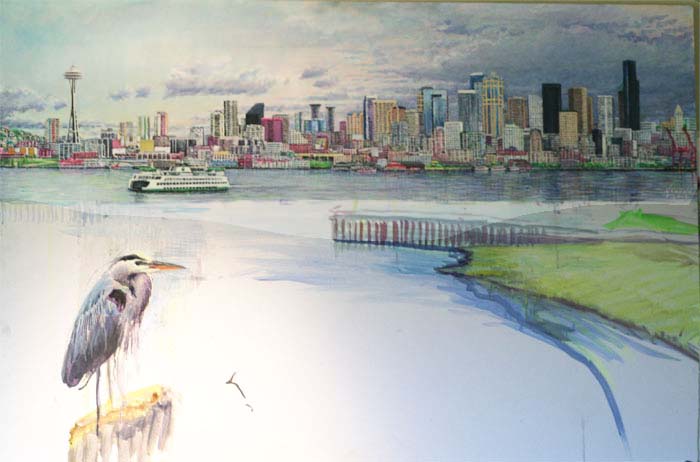 17 Jun

Seattle from Jack Block

Posted June 17, 2012 from Seattle, WA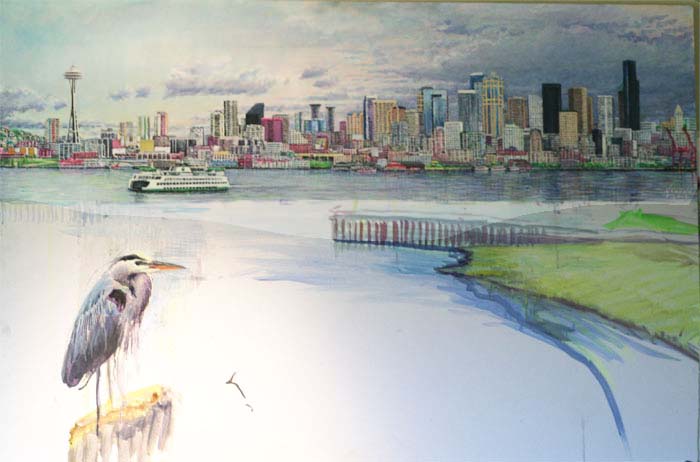 The first Seattle from the Bay painting I did has sold very well but when I went to make changes or improvements on it, the painting felt too small.  Working in miniature is no fun when you're painting buildings in gouache.  This new Seattle from the bay is on Gatorboard, 3' x 5', and if I frame it I'll have to rent a bigger car to move it.  The painting is intended to be a workhorse.  I hope to use it to replace Seattle from the Bay in three sizes and publish it soon as a  large-size skinny, which I wasn't confident to do with the first Seattle from the Bay painting.  Then I'm going to add a removable piece of substrate and use the whole board to create a rectangular image with this Great Blue Heron and Jack Block Park in it.  I'm hoping to use that in a new notecard, a larger maybe 18 x 24 print and an 8 x 10 print.

Here's the skinny version of the same painting (incidentally showing how different two reproductions of the same thing can look.)  I've been so happy working on it for the last couple months, I may switch permanently to Gatorboard as my default substrate.  It's such a hard surface I have to constantly watch for dripping paint—but every stroke matters and it facilitates glazing really well.  I've often thought that the one thing I hate to paint is a city, because of all the completely unforgiving geometry that has to be done freehand, but I must admit I've had a great time painting this.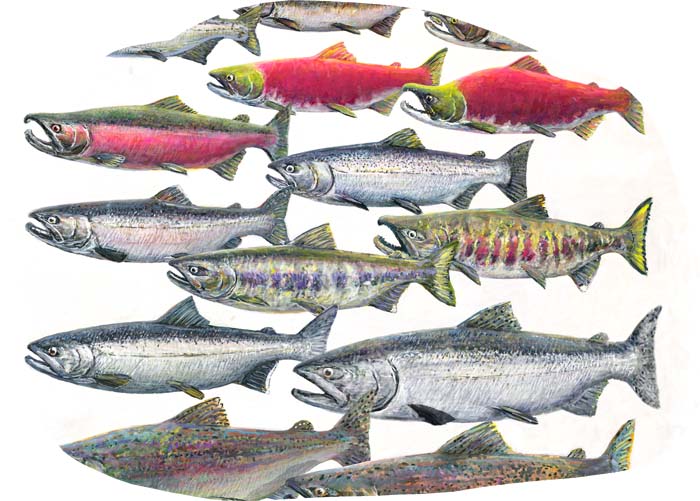 I'm also working on Salmonids.  Shown here is some detail on the fish I've been working on recently, and it just reminds me how much more there is to do.  The 14 x 18 poster is going into its third edition sometime soon and I'm trying to get more accuracy into the painting.  This work has been slow going, but there's enough left in the second edition to last the summer.