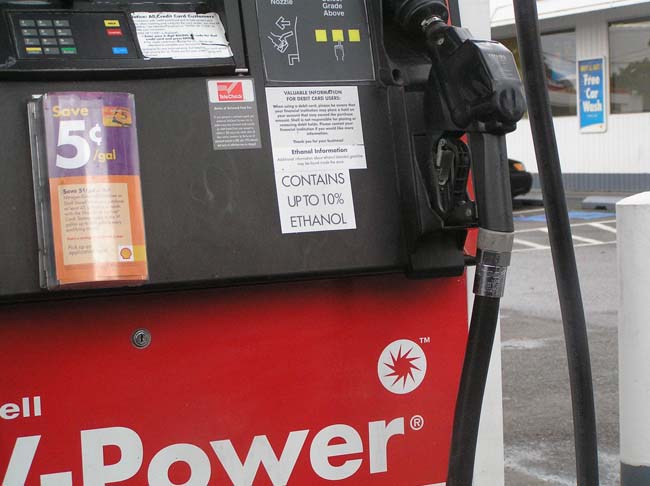 20 Jun

Seattle Times hits Ethanol hard–but not near hard enough

The Seattle Times is ambling in the right direction with its June 20 editorial "End Ethanol Support," which commended Senators including both WA Senators Cantwell and Murray for a largely symbolic vote to end the $6 billion subsidy for ethanol and the tariff against imported ethanol.  But the Times failed to mention that the most expensive (the costs are hidden!) government gift to the ethanol industry is the MANDATE, which is not being challenged in the political arena.

The mandate requires that the gasoline sold in the US contains a certain percentage of ethanol, and very  little ethanol is sold beyond the amount mandated.  Furthermore, mandates are SET TO GO UP—not down– from 12.6 to 13.2 billion gallons of biofuels for 2011 and 2012 respectively.

The editorial however, like the meaningless vote, was WELC OME, and this sentence is worth an honorable mention:  "The economic problem reflects the amount of energy ethanol takes to produce–by some accounts, more energy than it provides."

That this energy source that we are sacrificing millions of poor people's nutritional survival for, losing our own access to reasonably-priced food for, and condemning wildlife to extinction for, may actually BE NOT A SOURCE BUT A DRAIN, is brought up in the most offhand of ways.  But at least it was brought up, even if the letters s-c-a-m were not used.

But the bigger flaw in the article is that it fails to mention the third leg of ethanol stool:  the Mandates.  The mandates are the most market-distorting of the supports for ethanol, and by far the most important.  They more or less guarantee ethanol's forced intrusion into our economy.  In the context of the mandate and the subsidy, it made sense to ban Brazilian ethanol.  At least that way, our tax money wouldn't be mandated to fly out of the country.  With the possible removal of the subsidy and the import ban, things won't get better, they'll only get different.  Instead of forcing the US to become one great big corn field, (and displacing our agricultural food needs to Brazil and Mexico) we will then be forcing the US DRIVER TO SUBSIDIZE THE DESTRUCTION OF THE BRAZILIAN FOREST, which is already happening at breakneck speed, accompanied by the loss of land ownership of poor and indigenous peoples of Amazonas and the Cerrado.  The tragedy of biofuel will continue apace.