28 Aug

Shark Poster on its way!

Posted August 28, 2014 from Seattle, WA

 

An article in the Seattle Times on the sighting of a Basking Shark in the Puget Sound did half the work for me.  It contained a sidebar on Sharks that occur regularly in the Sound and I was very surprised at the number and diversity.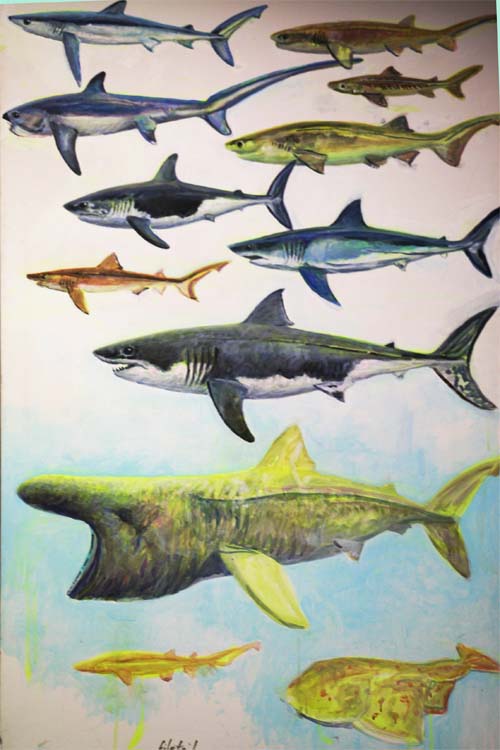 I love doing these posters because I learn something and I know if I learn something, then so will many of the folks who look at the poster.  I will be totally indebted to the book Sharks of the Pacific Northwest by Alessandro de Maddelena and the book Shark Handbook by Dr. Greg Skomal plus many other sources. 
The layout of the poster will come after I get the paintings shot.  A problem that I don't know exactly how I'll solve is the massive size differential, with some sharks on the poster about 2 feet long and the Basking Shark 40 feet long plus or minus as a maximum.
I hope to have a Shark Poster prototype for sale at the store by the second week of September, we'll see.  All these sharks will be resized and fitted into a 14 x 18 standard Newbold poster.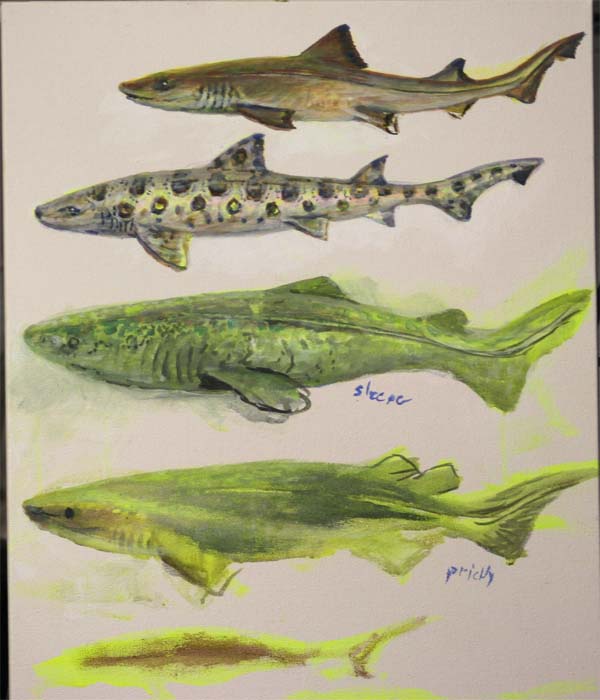 I don't understand how I can paint 18 species of Shark so fast and paint 18 Sandpipers so slow.  Still working on Bottle Beach, but I feel it's almost ready for its third visit to the photographers.  Maybe this finish will stick.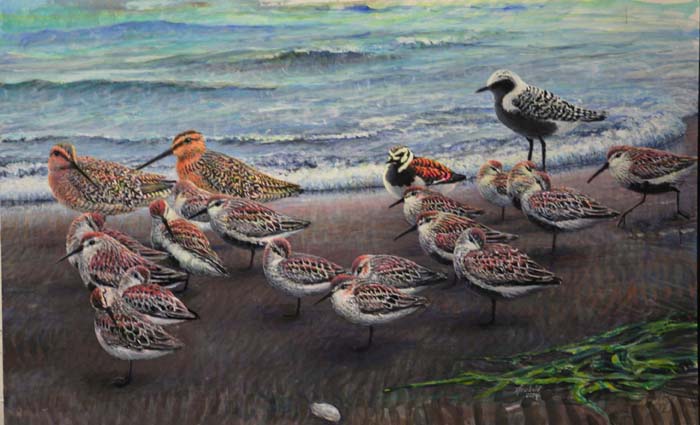 Comments are welcome and appreciated but because I get so much spam I can't turn the comments on automatically, so email me at ednewbold1@yahoo.com if you comment here and I'll turn it on.