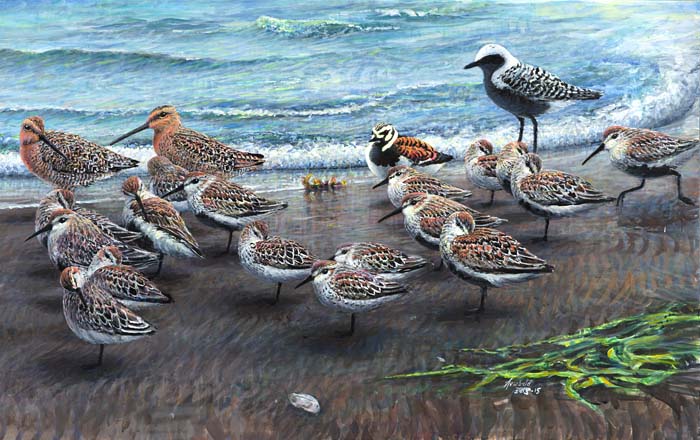 28 Mar

Still reworking after all these years

Posted on March 28, 2015 from Seattle, WA

 A good friend of ours is a pleinaire artist who works on a painting on site for maybe a couple hours and then doesn't touch it after that.

I'm the opposite, and if anything getting worse (or better, whichever way you want to look at it.)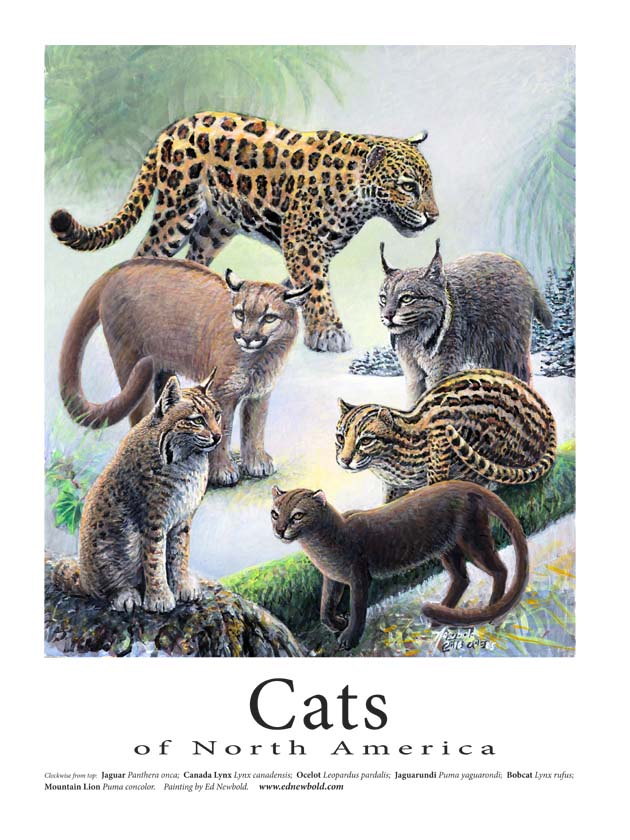 I started Cats of North America in 2007 and have been selling it since then, but have published it in small editions in a number of variations.  I hit it again recently and have a version that I hope to offset litho soon in 14 x 18.  Prototypes are available at the store.  I brought a hot yellow-green –purple color scheme into it and reworked all the cats.  I think I finally got the nerdy look of the Jaguarundi and the cross-eyed look of the Cougar pretty well.  I was astonished to find out recently that DNA analysis has produced the information that Jaguarundis, taxonomically-speaking, are just little cougars.  Maybe they should be called Cougarcitas, instead of Jaguarundis.  A friend of ours saw a Jaguarundi in the town of Portal, AZ in the last year or so.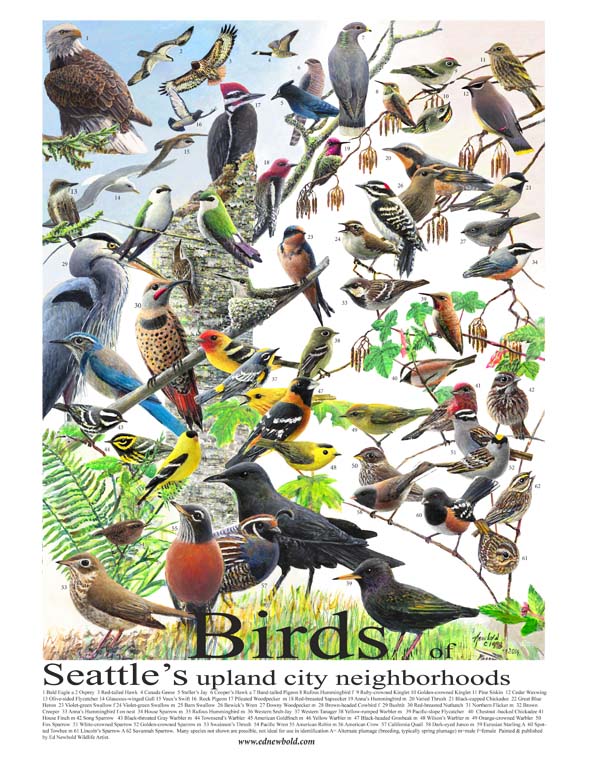 The existence of Pileated Woodpeckers in City Parks, particularly Cheasty, the one threatened with athletic use, has shamed me into adding that and Red-breasted Sapsucker, which has been in our yard, to Birds of Seattle.  I may issue it with no changes in small edition and call it Birds of Tacoma because, …why not?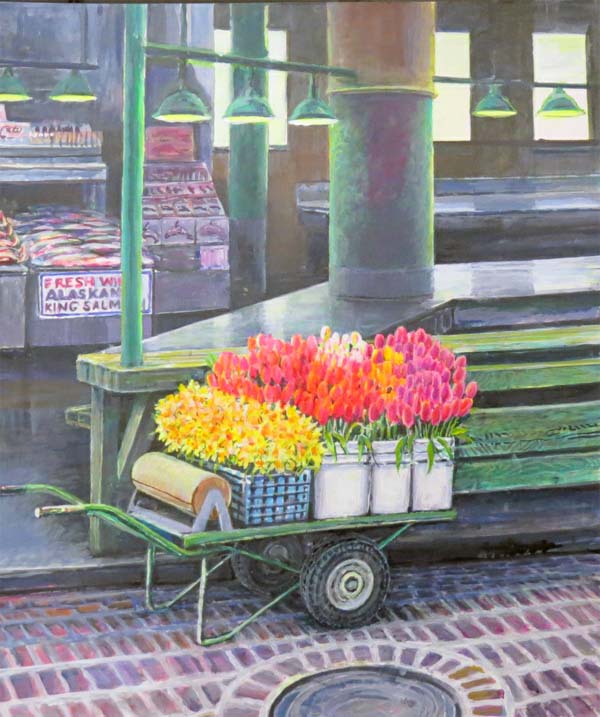 Spring Morning is a painting that I already published in 14 x 18.  I was saddened somewhat by the color balance, which made me go back to the painting and begin a major process of fussing over it.  I may go down and look again at the Fish display in the left background to see if I can find a way to bring more green and blues into that area of the painting.   I'm also painting and repainting on the bricks and the wheels and the tulips to try to get them right.  It should ultimately be available in 18 x 24.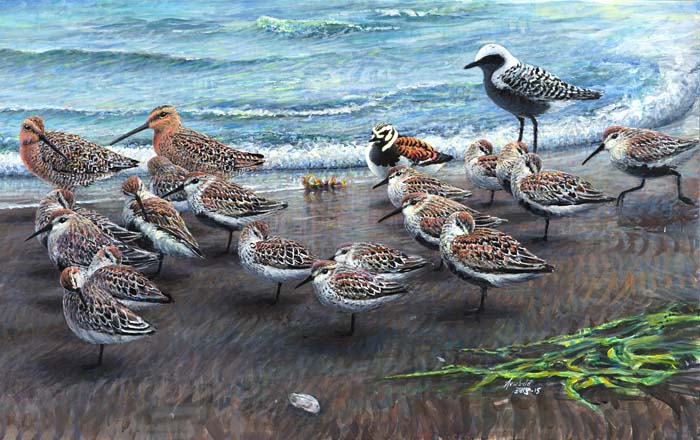 Bottle Beach is still near a major finish point.  I'm still working on details.  The prints initially looked terrible and I'm trying to work to avoid it looking like an overwhelming mass of dark beach.  The last prints I got I am delighted with.

Wolverine is a weird painting, partly because nobody ever saw a Wolverine at Paradise Point.  Bear is more likely, maybe I should change it to a bear, but I really like the racing stripe on the Wolverine so I guess not.  My last color shift and reworking I think helped a lot.  This has more story than most of my paintings, that's got to be a good thing.
(Comments are turned off because of spam.  Sorry.  I can turn on your comment if you email me at ednewbold1@yahoo.com)