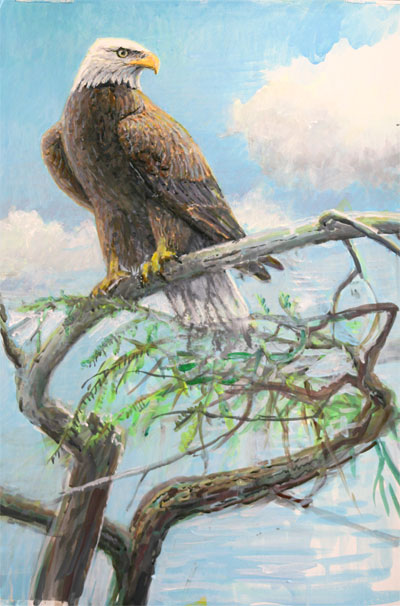 02 Dec

Tough Eagle

Tough job ahead on Eagle

Nov. 3 , 2010. I started this Eagle in New Mexico in a completely different pose. What a mess there with the fir branch of the bonsai evergreen. Can I bring that foreground into compliance and make the Eagle look a little more realistic? It sure won't be my first Eagle painting to bite the dust if not, but still, I'm guardedly optimistic.

Btw, no metaphors intended.