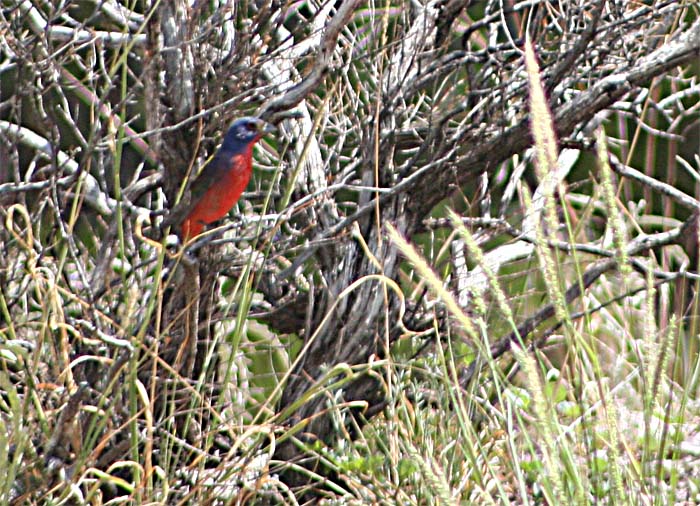 11 Aug

Tough trip back to the Ranch

Posted August 10, 2012 from Seattle WA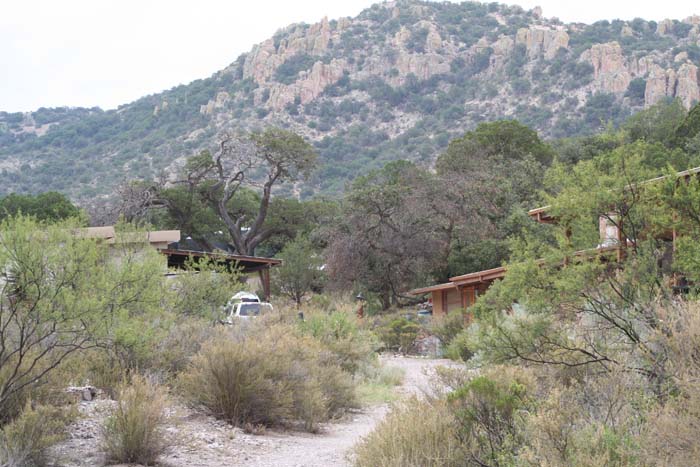 Delia and I got back from the southern "Bootheel" of  New Mexico earlier this evening.  We visited her Dad, and it was my first trip ever where it wasn't to visit "Bob-and-Katie," since her mom Katie passed away on July 12 at the age of 92.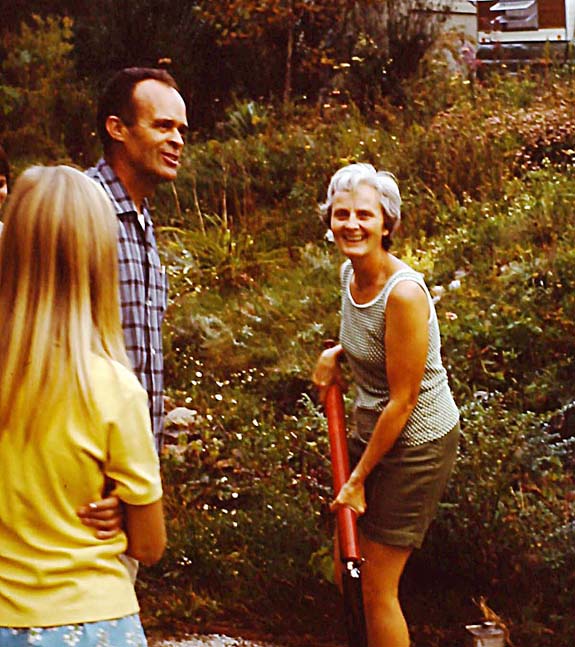 This is a shot of Katie and Bob from back in the 60s.  Everyone who knew her agrees, "Katie was a trooper."  She was fearless and fun and Delia and I had great times traveling and visiting with the two of them over the last 30 years.  The canyon where they live will never be the same.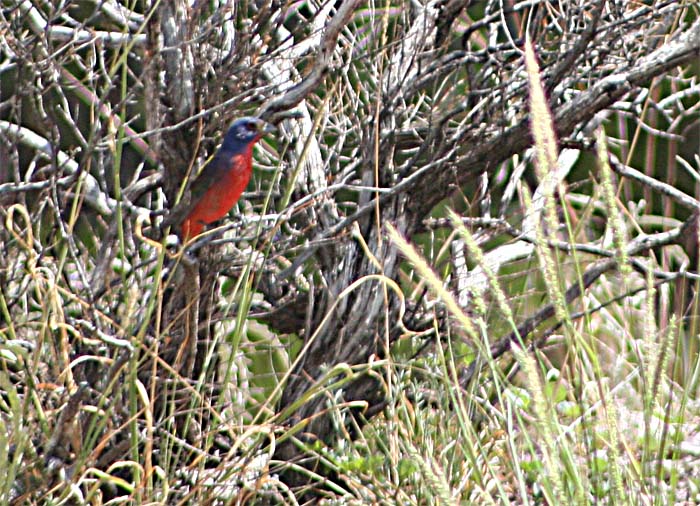 Even the spectacular birds had a sad side.  This is a male Painted Bunting, fairly rare on the Ranch and a thrill to see.  But the joy is tempered knowing it's probably a refugee from the Texas Drought.  Good luck buddy, at least he doesn't need any help in the looks department.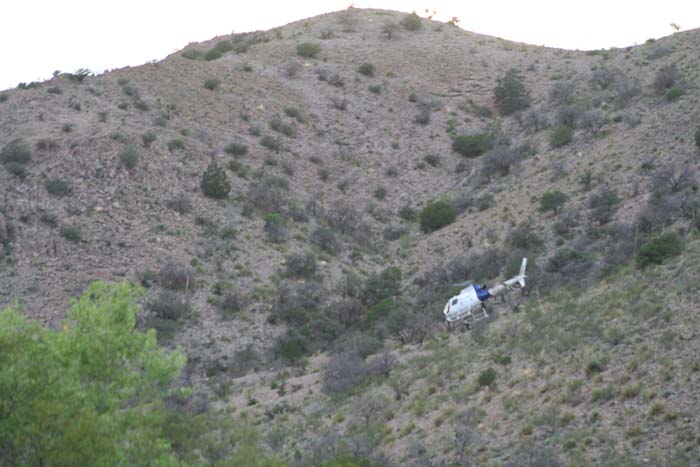 When we got to the ranch (no cows) the Border Patrol had their SUVs parked inside the gate and this helicopter came roaring through the Canyon bringing back agents who were trying to locate border-crossers on the other side of the pass.  I wish all these fine guys the very very best in their dangerous work, but I'm not a fan of our immigration policies;  I despise the border fence, a tax-and-spend project that stands as a permanent insult to all the good people living to the south of our country and messes up wildlife populations (and unconstitutionally cedes US territory in Texas where it's over a mile from the real border);  I don't like NAFTA and the corn subsidies that forced rural Mexicans off their land;  I believe the War on Drugs is a disaster that will ultimately destroy our democracy unless we stop it; and as a person who was raised Quaker from the ground up, I'm not comfortable with military or paramilitary approaches to anything other than a direct armed attack.  Call it conservatism, my personal brand.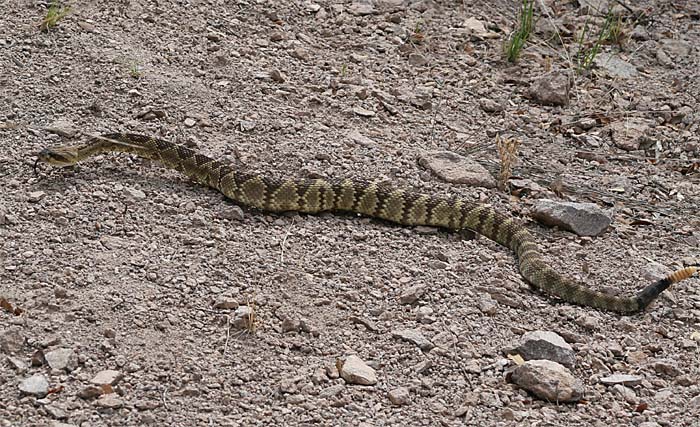 Speaking of politics this kind of looks like the critter that appeared on some of those early US "Don't tread on me" flags, doesn't it?  This is a Blacktail Rattlesnake.  She was big, maybe 3 ft, she didn't rattle but retreated in a defensive posture.  Rattlesnakes apparently had a tough time keeping Buffalo and other hoofed mammals from stepping on them, hence the rattle.  I've heard Blacktails have never killed anyone, but I haven't really researched it.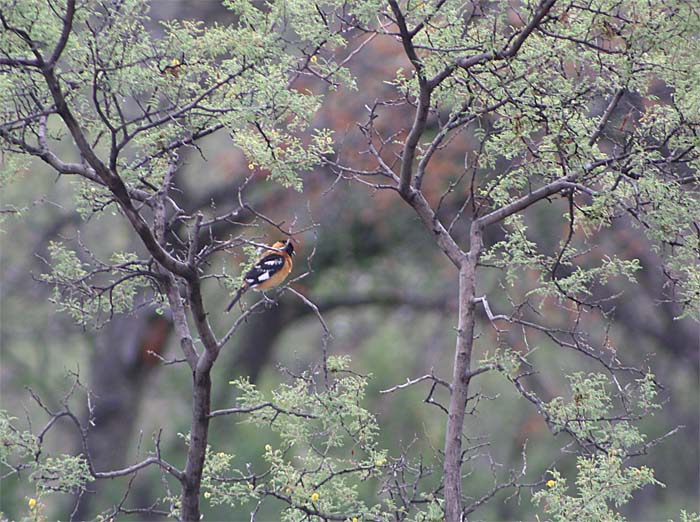 There were gorgeous Blue Grosbeaks and this Black-headed Grosbeak, as well as occasional Western Tanagers , Scott's and Bullock's Orioles.  The plant is an Apache Plume.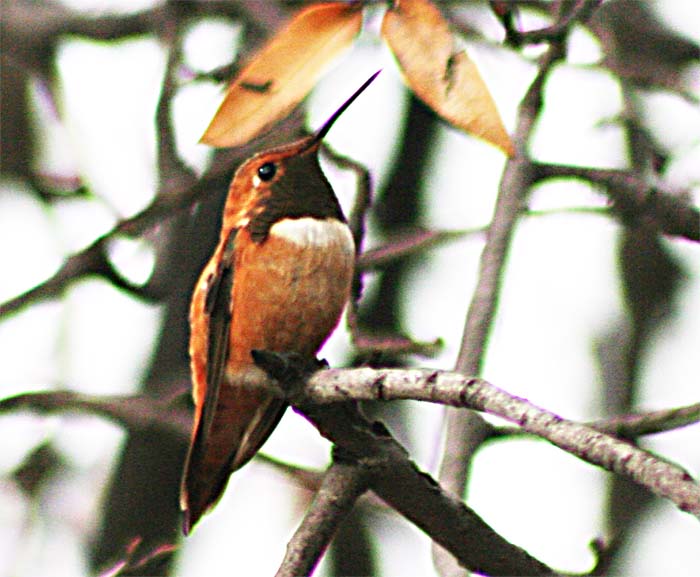 This was one of the many Rufous Hummingbirds.  There were Broad-billed, Black-chinned, Broad-tailed, Calliope and this next one…
A Lucifer Hummingbird on a Yucca.  I never get tired of pointing out that Lucifer is named for "light," in Spanish, and not the Devil.  It kind of bothers me, maybe because they aren't even aggressive by Hummingbird standards.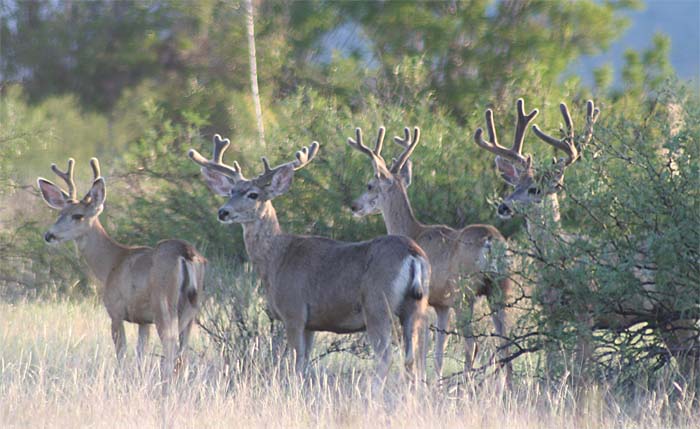 Down in the San Simon valley we encountered these guys.  These are Mule Deer bucks and they were traveling in a group of five, one was on the other side of the road.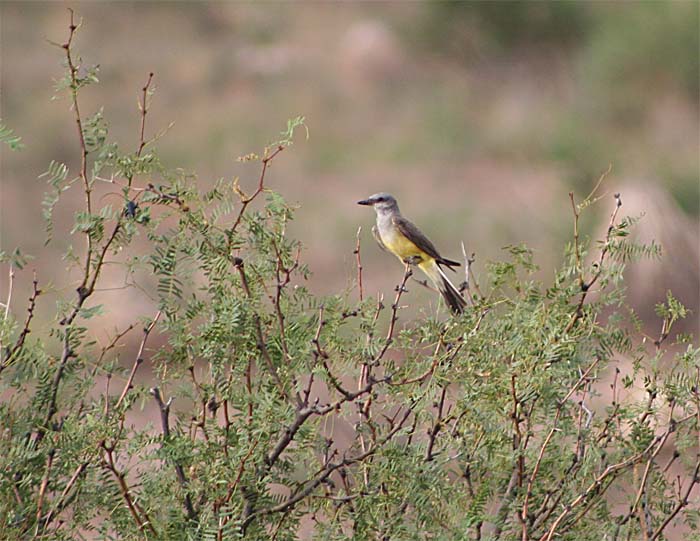 Also down in the valley was one of the more successful birds in the bootheel, and in the arid west in general, a Western Kingbird.  Kingbirds are aerial insectivores, and it's always great to see them in good numbers.