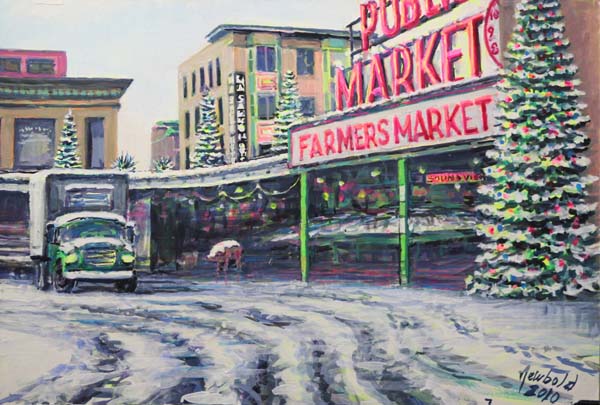 11 Feb

Two More Lazarus Paintings

Jan 10, 2011.  What seems to have been a success in reworking that old long-abandoned flying Eagle painting (it's been selling!) got me interested in other paintings that I was storing closest to the dumpster, and had given up for dead.  One is a snow at the Market scene based on a shot I took in the 2009 December storm: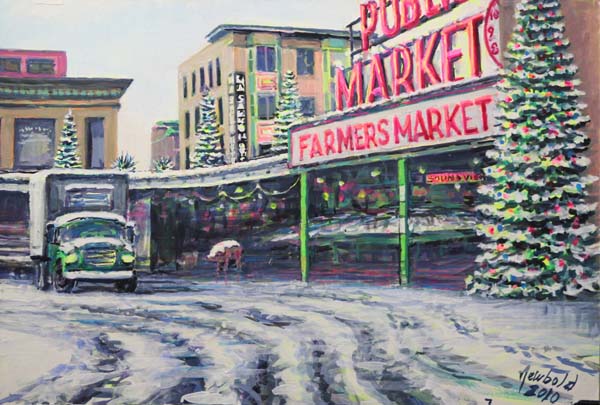 I think I might need to see how people react to this, I'm not sure if I like it or not.   (I walked all the way to the Market to get the reference shots, which I had a good time doing.  The snow wasn't this deep and there was no green truck.)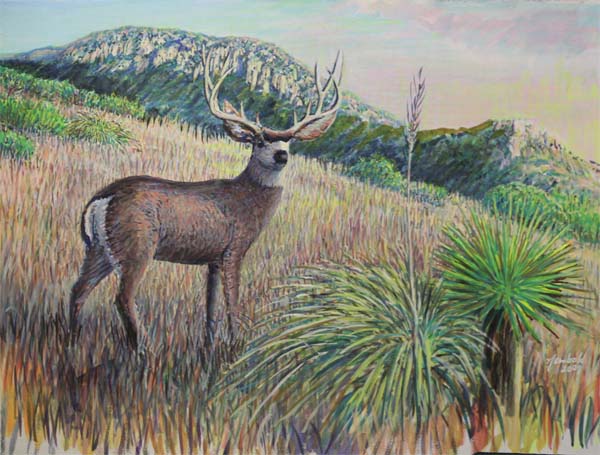 This is a Mule Deer buck in the Peloncillos of New Mexico, my home away from home. Unlike the other ones, I see work for me ahead on this one.  Detail might give it character, we'll see.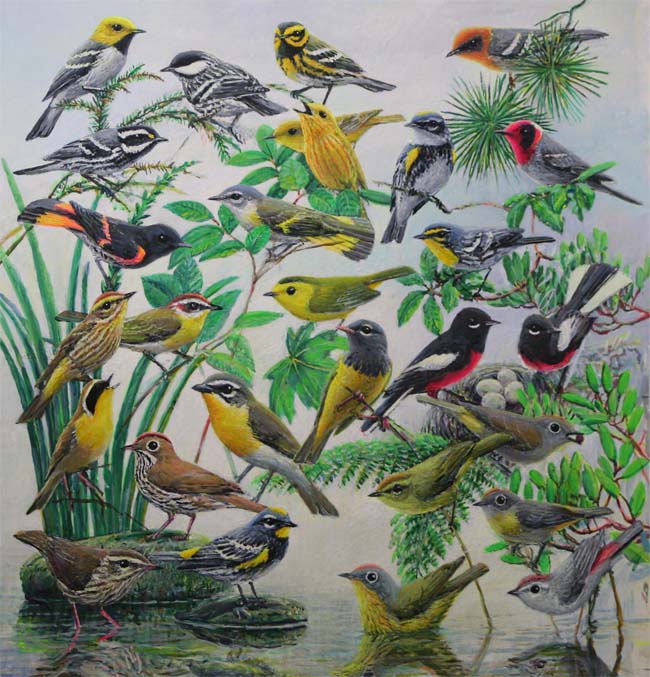 This has been absorbing most of my time for the last half-year, it's almost like something's wrong with the substrate trying to get things right.  I'll be working on the singing male Yellow Warbler and the Nashville Warbler tomorrow, it never ends.  I started it in 2007, and hope to have a revised version out by March, Warblers of the West.