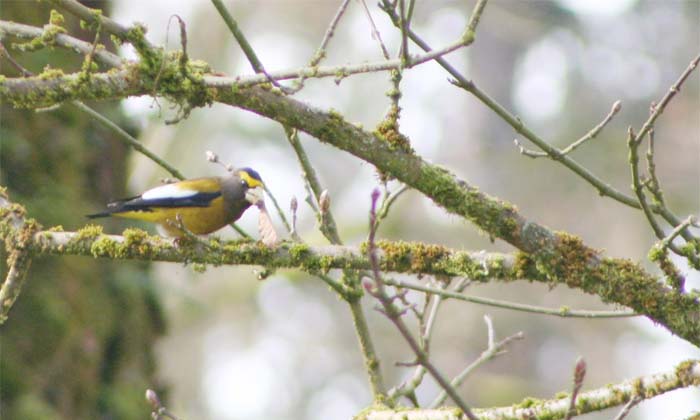 25 Mar

Two Rivers works magic

Posted March 25, 2012 from Seattle, WA

Delia and I went up to Two Rivers Wildlife Management Unit south of Monroe, WA yesterday and experienced moments of Two Rivers magic.   We got out of the car and were helpfully shown a Bittern in the slough by some other birders.  We would have sailed by and never seen her.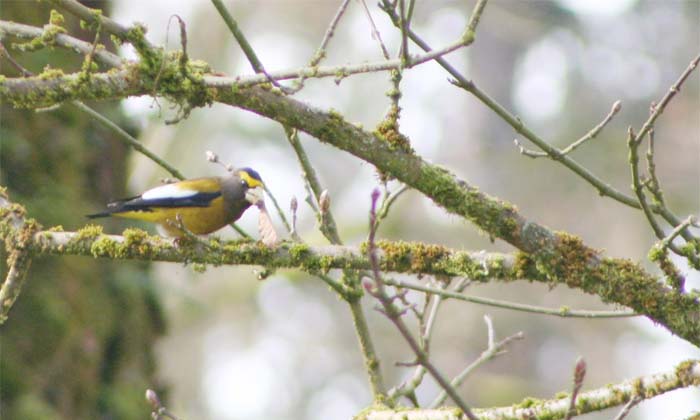 Then we got into the oldgrowth  Big-leaf Maple forest in the heart of the refuge and suddenly the woods was alive with the call note of Evening Grosbeaks.  Here an Evening Grosbeak is chowing down on, I'm  totally guessing, a sprig of Maple.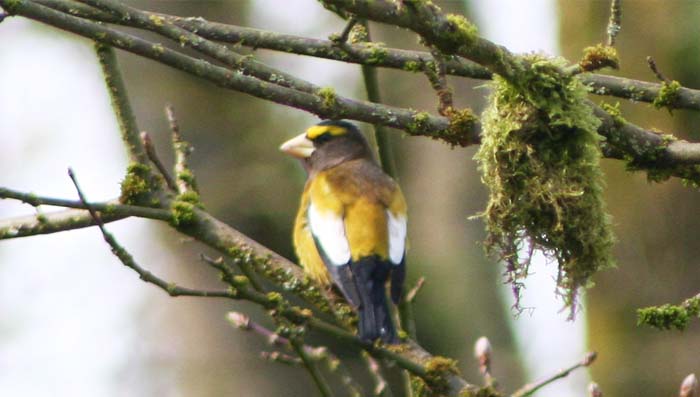 I wasn't expecting the shots to be retrievable in the dark shadows of the mossy fern-filled forest, but digital changes everything, doesn't it?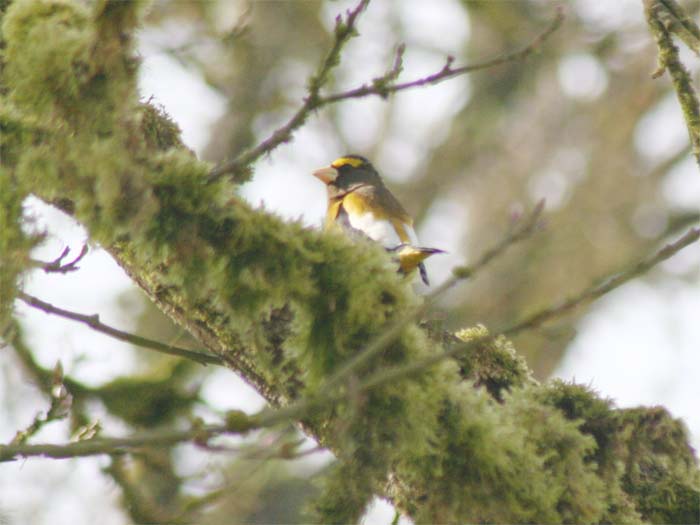 I was only able to photo males.  I particularly love Evening Grosbeaks.  My early days birding coincided with their decline in Eastern Pennsylvania, and for years it was my nemesis bird, the one everyone told me they had seen, but I never could find.  It doesn't hurt that it has the greatest, loud, piercing whistled call-note and looks quite tropical.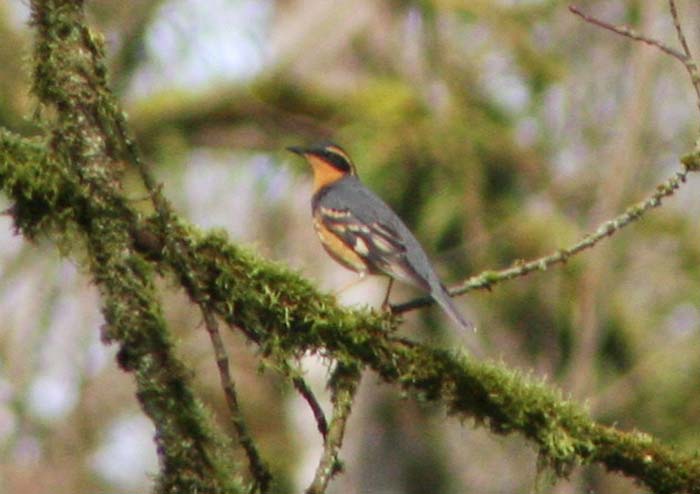 Speaking of which we found a Varied Thrush there also.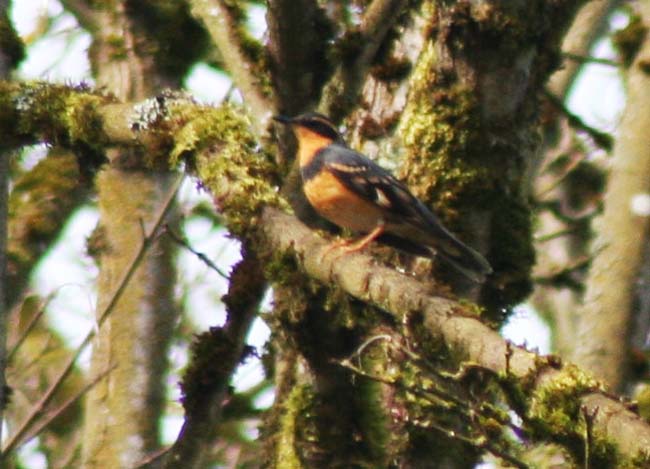 I couldn't decide which shot was better.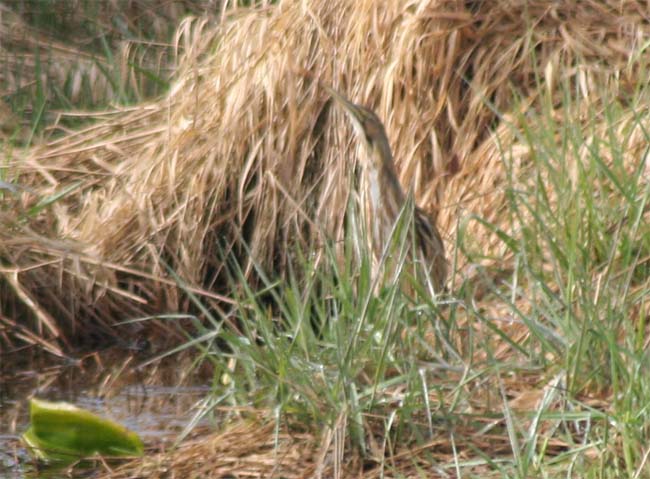 Here's the Bittern.  One thing you still can't do in digital is significantly sharpen a shot after the fact.  We also saw great ducks including Canvasbacks, Ruddy, Ring-necked  & Wood Ducks, Common Goldeneye, Hooded Merganser, Green-winged Teal, and Lesser Scaup.and at one point after a little sun had shone we looked high overhead to see 4 Bald Eagles, 3 Red-tailed Hawks and 3 Ravens soaring above us in the same thermal.  We had Fox, Lincolns, Song, Golden-crowned, White-crowned Sparrow and Junco.   Flickers seem to prosper at Two Rivers and we had a Northern Harrier that could be a resident bird, I would guess.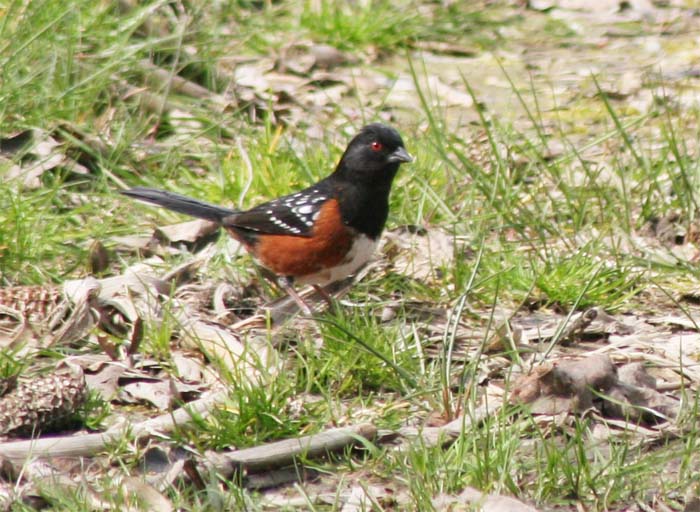 This  Spotted Towhee on the path was one handsome dude.  A Tree Swallow flock was in the area, which was reassuring to me because I worry about how the various Swallow populations are doing.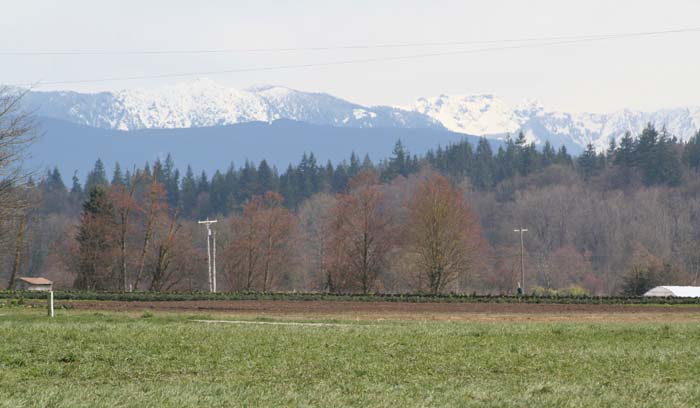 We really like Two Rivers.  Every direction you look is nice.  This is looking East.