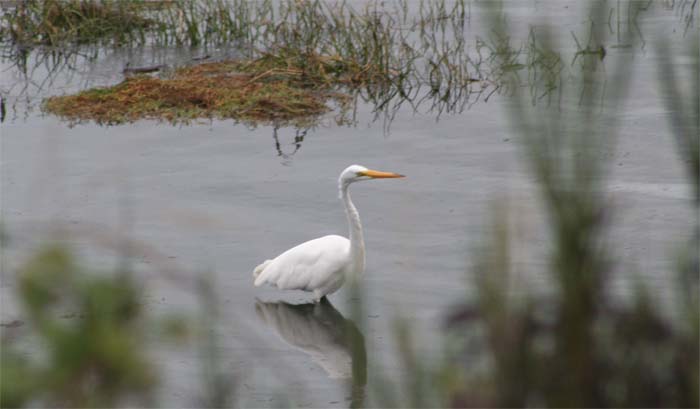 03 Oct

Welcome to Washington!!!

Posted October 3, 2011 from Seattle, WA.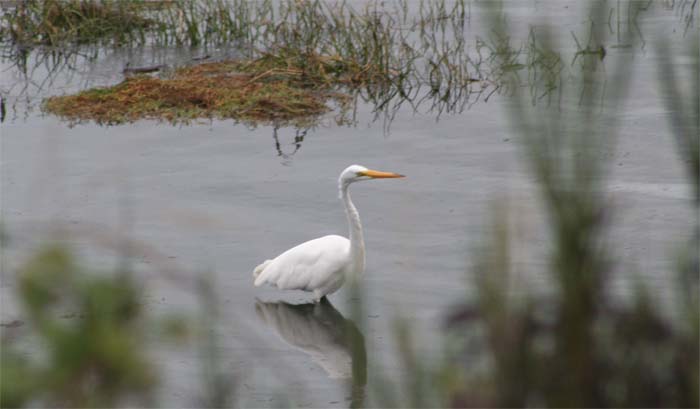 Some birds are engaged in a rapid expansion of their range Northward into Western Washington.  The Anna's Hummingbird exploded northward and the Western Scrub Jay is marching quickly north.  Other bird species seem to be taking two steps forward, one step back.  In the case of the gorgeous White-tailed Kite, it was apparently a hard winter a couple years ago that mostly erased their gains in Western WA.  The Red-shouldered Hawk seemed to have been making a push North, but I haven't heard of any being seen this year  (I hesitate to write on this entire subject, I'm not an expert and I didn't consult the literature for this.)   But it sure was exciting to see FIVE GREAT EGRETS in the Westport area yesterday.  Previously the most Great Egrets I've ever seen in Western WA has been one, and these birds have been scattered in time and place.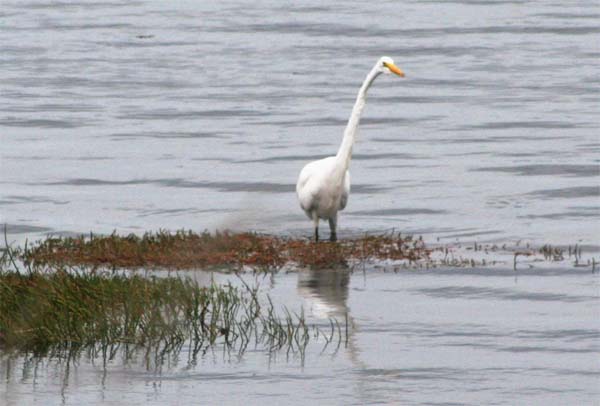 This shot should lay to rest any objection that their neck is too short.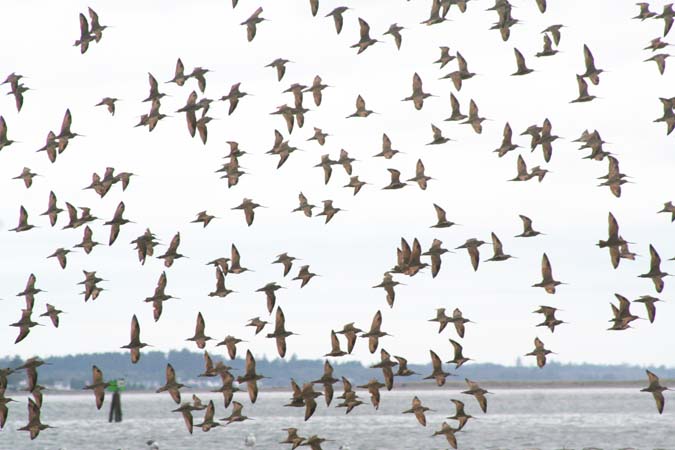 I guess the Marbled Godwit flock has moved from Tokeland to Westport.  These big Sandpipers have cinnamon wing underlinings and are beautiful in flight, you'll have to take my word for it because this isn't the best shot. 
Mud Bay is usually always picturesque on the drive to the Coast.