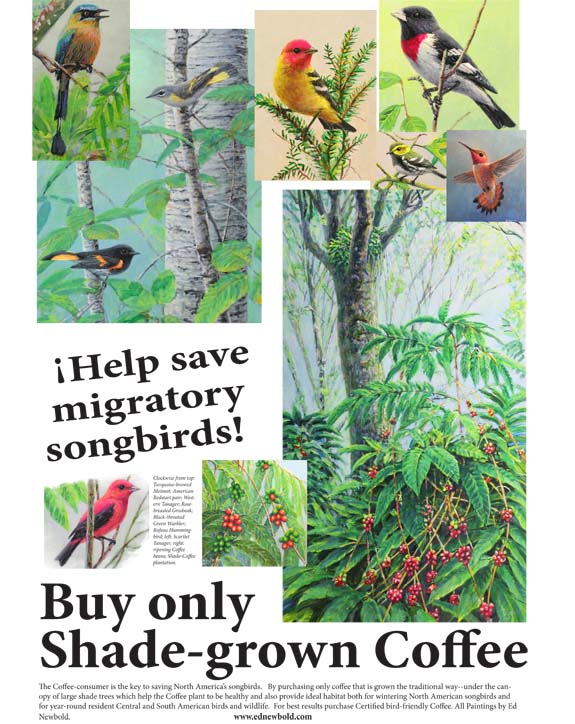 26 Sep

We've got a brand new Shade Coffee poster!
Posted Sept. 26, 2011 from Seattle, WA.
After 13 years of deployment, our 1998-issued 14 x 18 Shade Coffee poster is being retired and replaced by a brand new 12 x 16 Shade Coffee poster. The new poster features paintings from a poster commissioned by a printing company from Pennsylvania in the early oughts. All were massively reworked for the new release.
The consumer effort to buy Shade Coffee may be the only hope of many North American songbirds to avoid extinction. Many "US" and "Canadian" birds live 9 months of the year in Central and South America and rely on Coffee plantations for wintering habitat. As these plantations are converted from Shade Coffee to Sun Coffee (coffee grown under no trees) this habitat disappears. By preferring Shade Coffee to Sun Coffee, consumers can "vote" to save the birds.
There is more on Shade Coffee in the Essays pages of this website.
The new poster is available now at the Pike Place Store and here on this website where it can be found as the last item on Page 3 of Posters, #227, for $16 plus shipping.