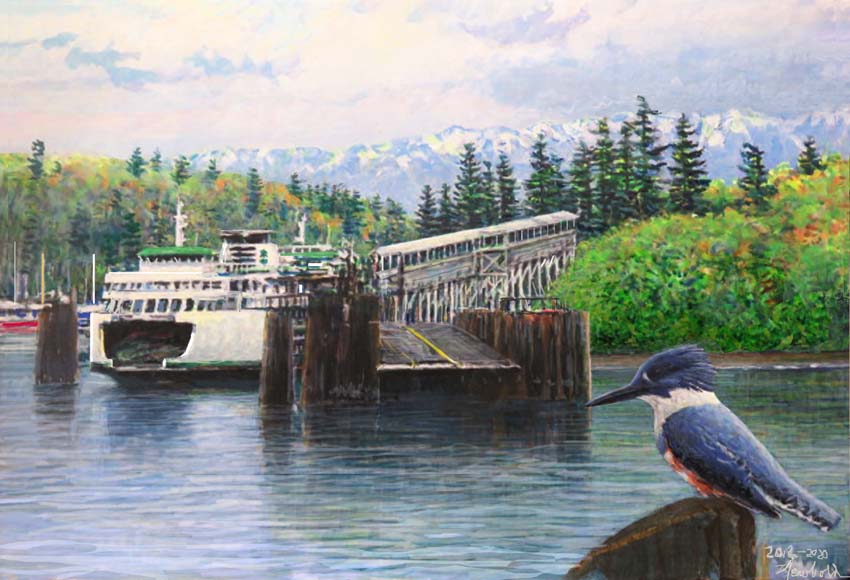 21 Aug

We've Got Bats, Texas, Arizona and romanticized Northwest on the way

Posted or at least begun on August 20 , 2020

I was looking through old mostly failed paintings when I found one of a Belted Kingfisher at what used to be called the Winslow Ferry dock. I definitely haven't added any condos, but I believe I vastly improved the technical work and now I'm going to slowly bring it out in different sizes.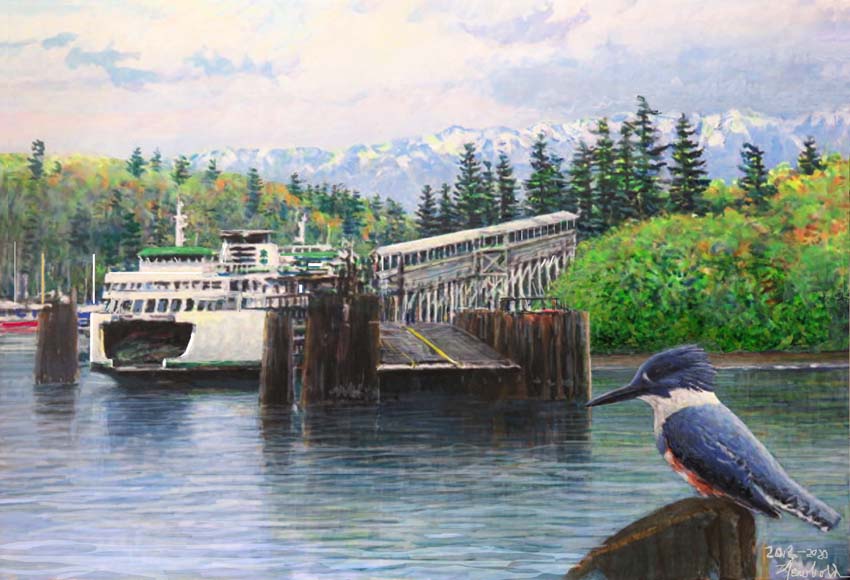 I hope nobody worries that a ferry parked at the dock might run into the piling the female Belted Kingfisher is sitting on if it tried to make a run to Seattle. That's why I make sure my Artist's License is kept up-to-date. This print is now available at the store at 1s & Pike in Seattle in 9 x 12 size.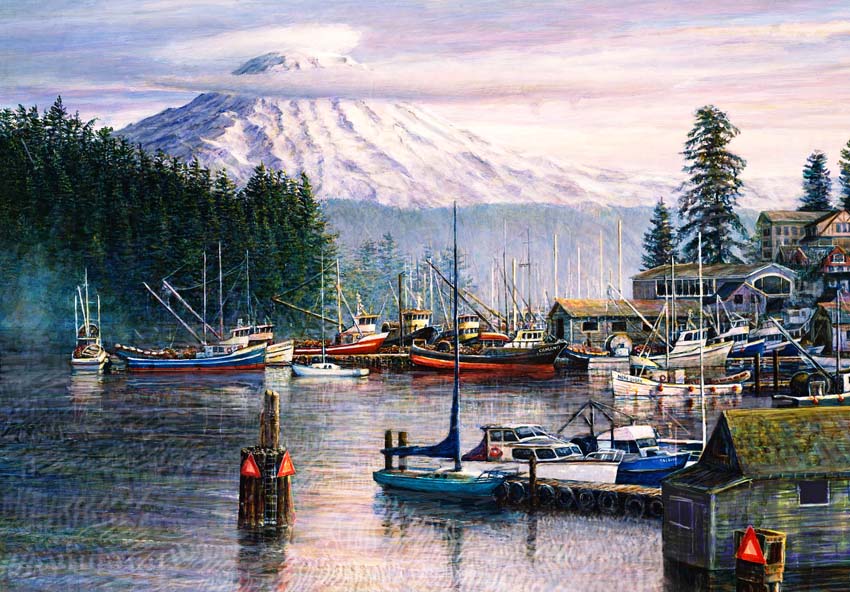 This is The Harbor in Winter, a section of the old Jack of Diamonds painting from 1989 that has been around for 20 years or so. However, I am remastering it on the comuter. They do it to old songs, don't they? I'm trying to make it brighter and crisper and I love the changes. These were things I tried to do when I painted the painting in 1989.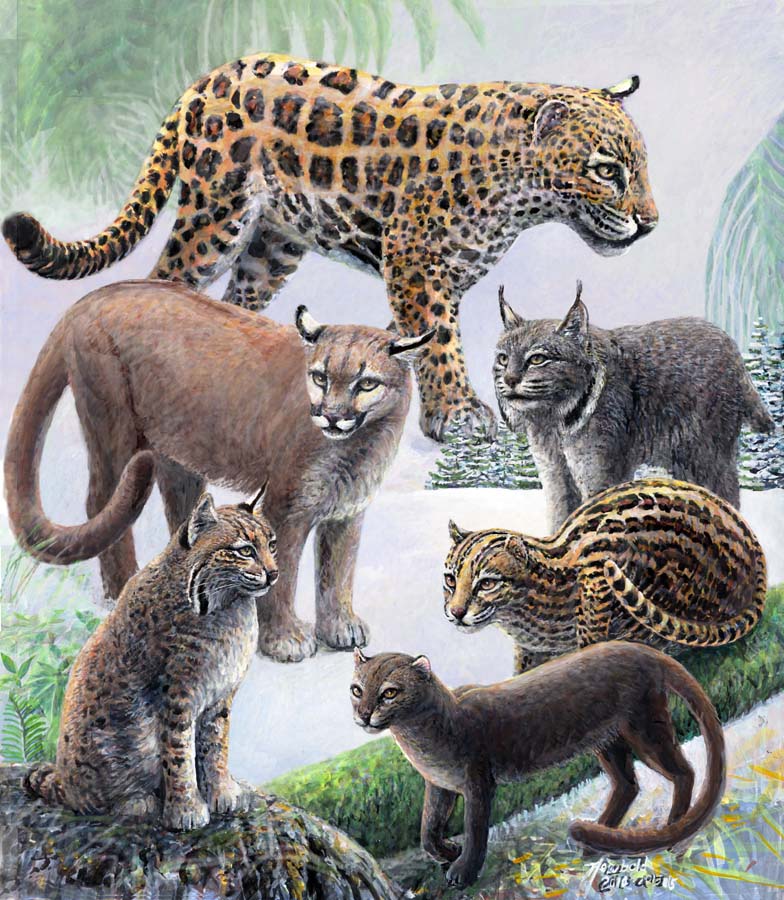 I have worked on all these kitties, especially the Lynx and Bobcat. This is part of a series I will launch soon of Natural History posters in 9 x 12 size.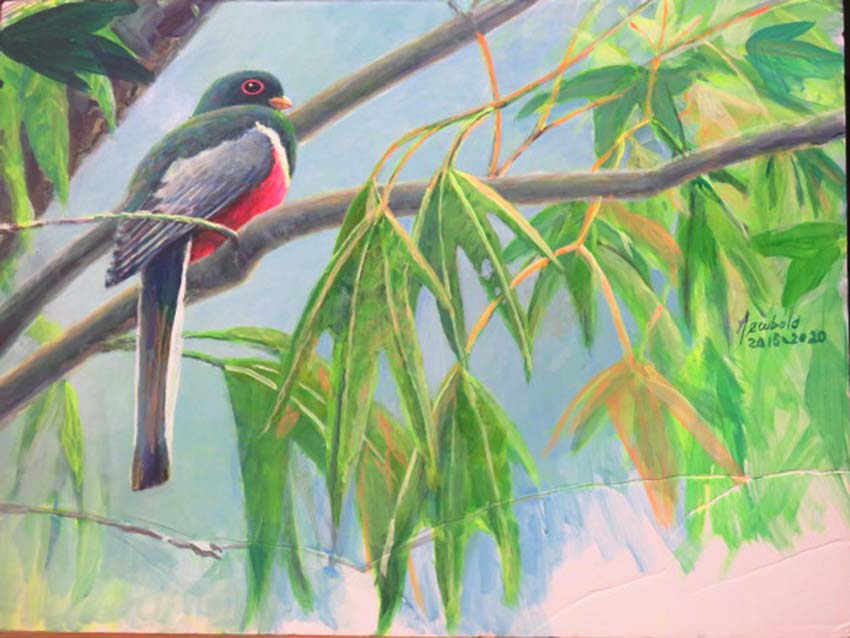 Here is an Elegant Trogon that I'm planning to use in my new medium sized specialty birds skinny, Specialty Birds of SE Arizona.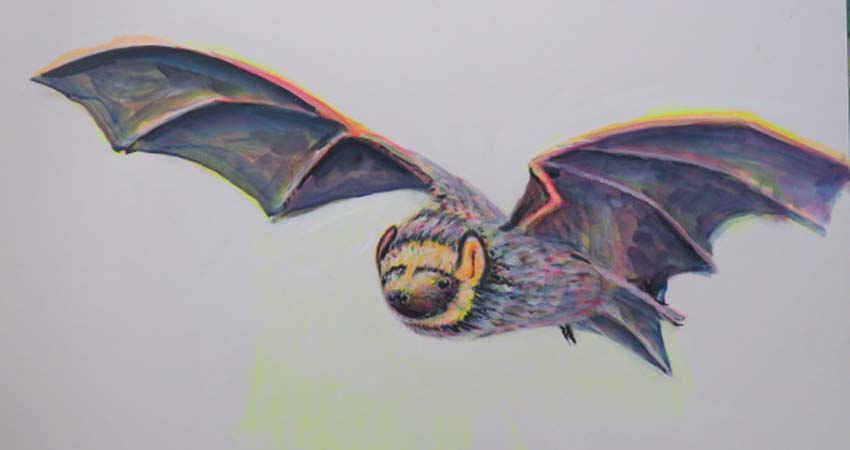 Wow, I'm having a hard time with this painting of a Hoary Bat. It's the first for a new project, Bats of Washington. There are a lot of problems with painting Bats. One is that we are not familiar at all with them. Another is since they operate at night, there aren't many photographs of them. For various reasons I will be using a white background for the Bats. Black would stress out the printing technology, among other problems. I won't be able to finish this quick enough for it to be relevant, but I want to publish this poster: More BatLove! It could have saved us.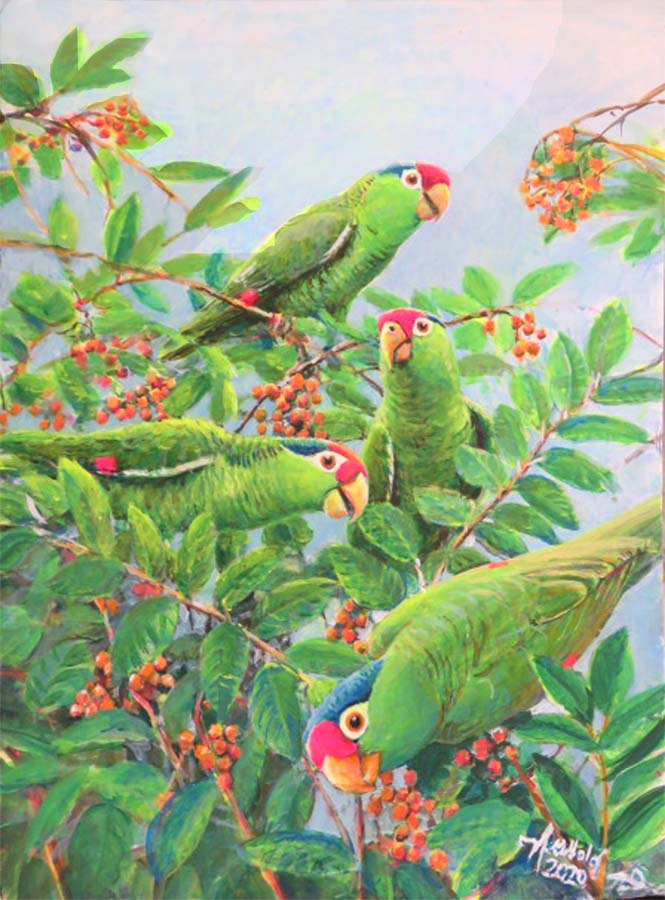 I'm finally ready to say this Red-crowned Parrots painting is done, at least the acrylic part. Any further work will be on the computer.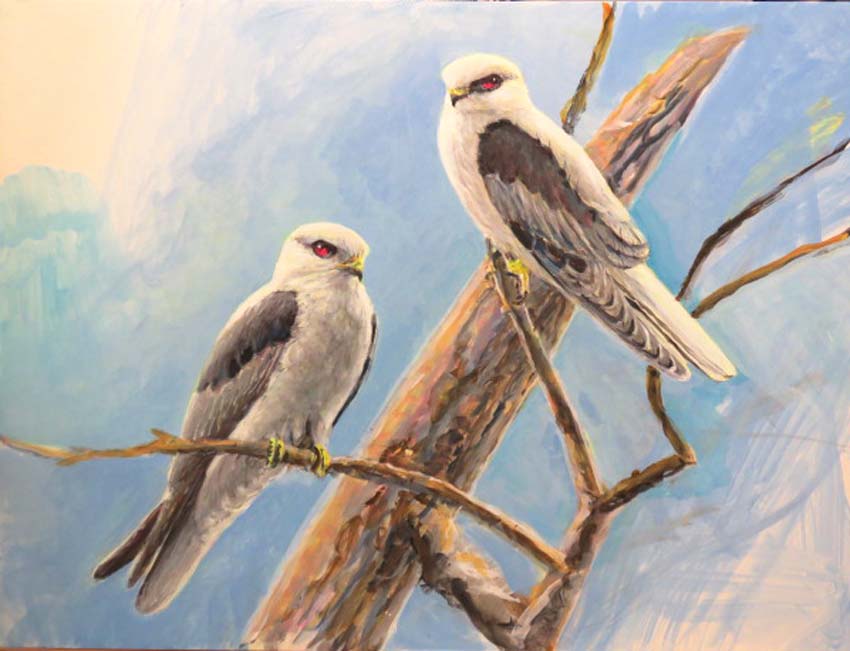 I've improved this painting from what is seen here. These are White-tailed Kites for the Rio Grande Valley Specialty bird skinny I'm planning.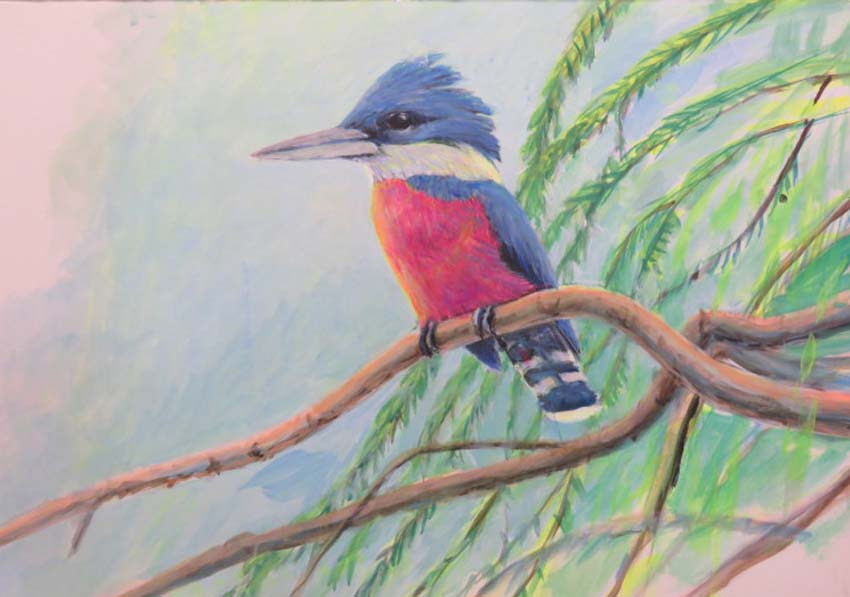 And this is a Ringed Kingfisher, ditto.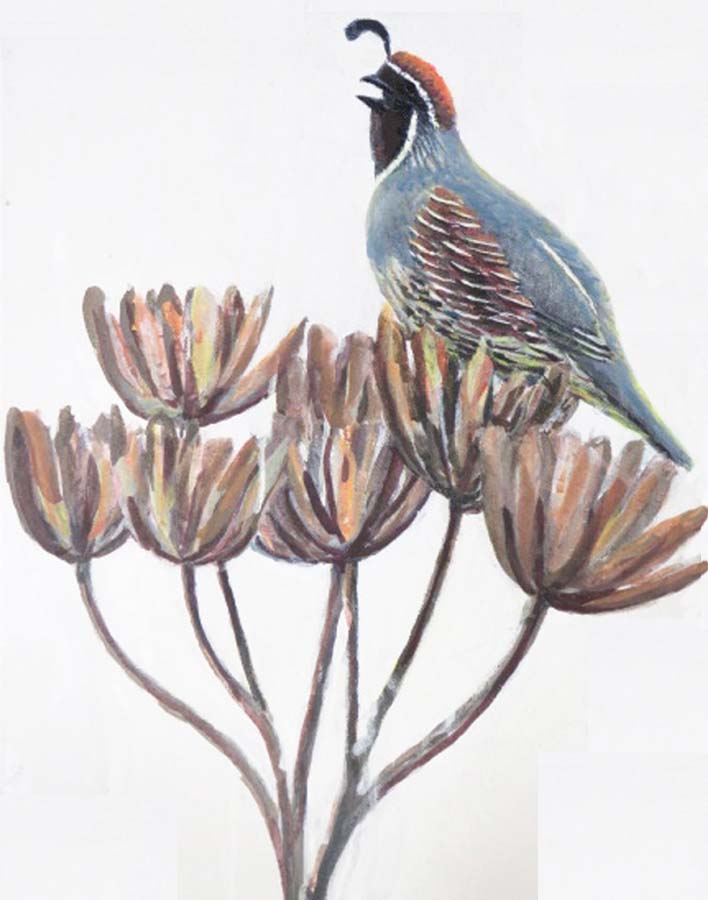 And a Gambel's Quail on an old Agave for the SE Arizona Specialty Skinny.