20 Jun

Public Welcome: Open House for WORLD LAND TRUST-US at my store July 18!

Posted July 5, 2012 from Seattle

Press Release

On July 18, 2012 leaders of the WORLD LAND TRUST-US will be at the Pike Place Market for an Open House at the newly-expanded Ed Newbold Wildlife Artist Store.

DR. PAUL SALAMAN, Chief Executive Officer, DR. ROBERT RIDGELY, Honorary President, & NICHOLE BAKER, Director of Donor Relations, are visiting Seattle at the invitation of the Paul Allen Foundation.

The Open House will be from 5:30 to 7:30 pm on Wednesday, July 18.  The Ed Newbold Wildlife Artist Store  is in the Economy Arcade at the Pike Place Market.  It is one door in (West) from the Newsstand at 1st & Pike between De Laurenti's and the Daily Dozen Donut Stand.

The WORLD LAND TRUST-US is a dynamic and relatively young (23 y-o) organization that fights extinction on its very margin by purchasing critical properties needed to ensure the survival of the some of the most at-risk species of animals in the New World.  A typical project that is ongoing is an effort to secure habitat for the Esmeraldas Woodstar, a tiny Hummingbird endemic to a very restricted area in Western Ecuador.

DR. PAUL SALAMAN  was born in Australia in 1971 and became a bird-watcher at age 6.  His
family soon moved to Great Britain where he met Richard Attenborough in 1979 and developed a keen interest in conservation.  As an undergraduate he conducted biodiversity expeditions across Colombia where he discovered a new species of Vireo, the Choco Vireo, and later auctioned off its scientific name in an innovative method of raising funds for conservation.  He went on to discover three more birds species new to science, rediscover several others and help found a National Park and four private preserves in Colombia.  He also participated in the historic founding of the Colombian conservation organization Pro-Aves.  Among the species he has helped to defy extinction is the critically-endangered Yellow-eared Parrot.

DR. ROBERT RIDGELY serves as Deputy Director of WLT-US and is the founder and Board Chairman of the Jocotoco Foundation in Ecuador. He is a leading expert on the birds of South America and is a proponent of private reserve systems as a conservation strategy for endangered tropical bird species.  He is an ornithologist and the author of many important books on Neotropical birds, including the acclaimed Birds of South America (vols. 1 and 2), Birds of Ecuador, and Birds of Panama.  He is also the founder and Board Chairman of the Jocotoco Foundation in Ecuador.

NICHOLE BAKER is Director of Donor Relations for the WLT-US.  An Ohio native, Baker worked in the San Francisco area with The Nature Conservancy and the Wildlife Conservation Network before assuming her position at WLT-US.

ED NEWBOLD, a Wildlife Artist who has operated a business in the Pike Place Market for 29 years and whose store was recently enlarged, is exceedingly honored to host these dynamic conservation leaders.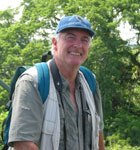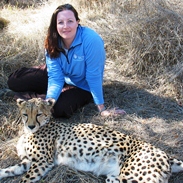 PHOTOS:  Dr. Robert Ridgely (top); Dr. Paul Salaman, Nichole Baker, the Esmeralda Woodstar, Esmeralda Woodstar habitat in Western Ecuador and below, the  WLT-US logo.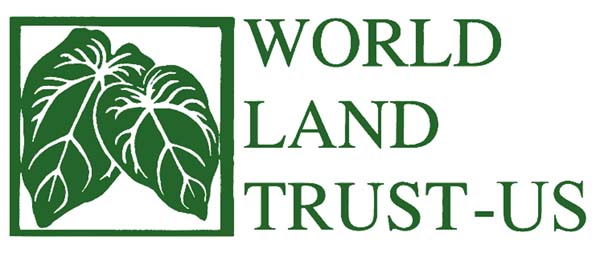 The public is invited and most welcome to the  OPEN HOUSE.  Refreshment and non-alcoholic beverages will be served.
If you can't make it to the Open House, but want to help we recommend donating on the WLT-US website, which is quick and easy.
On June 19th the PDA moved a wall and expanded the Ed Newbold-Wildlife Artist store by over 50% in area.  The business space to the immediate west of our store hosted 8 business in 12 years and the Pike Development Agecy (PDA) had gotten tired of seeing disappointed tenants leave.  The decision was made to divide the space between neighbors Ed Newbold-Wildlife Artist  and Saffron Spice, (which serves Indian Food and which gets 5 stars from this website.)  This decision was unanimously approved by the Pike Place Market Historical Commission in May.

We'll have snacks and beverages and Paul and Nichole will give very informal very brief presentations and be there to answer questions.  See you there!!!
For sales during the Open House 50% or all proceeds from the sale of merchandise at the Open House will be donated to WLT-US.